A conversation with Billy Walker "You have to convince people that the liquid is good, that it is a good story"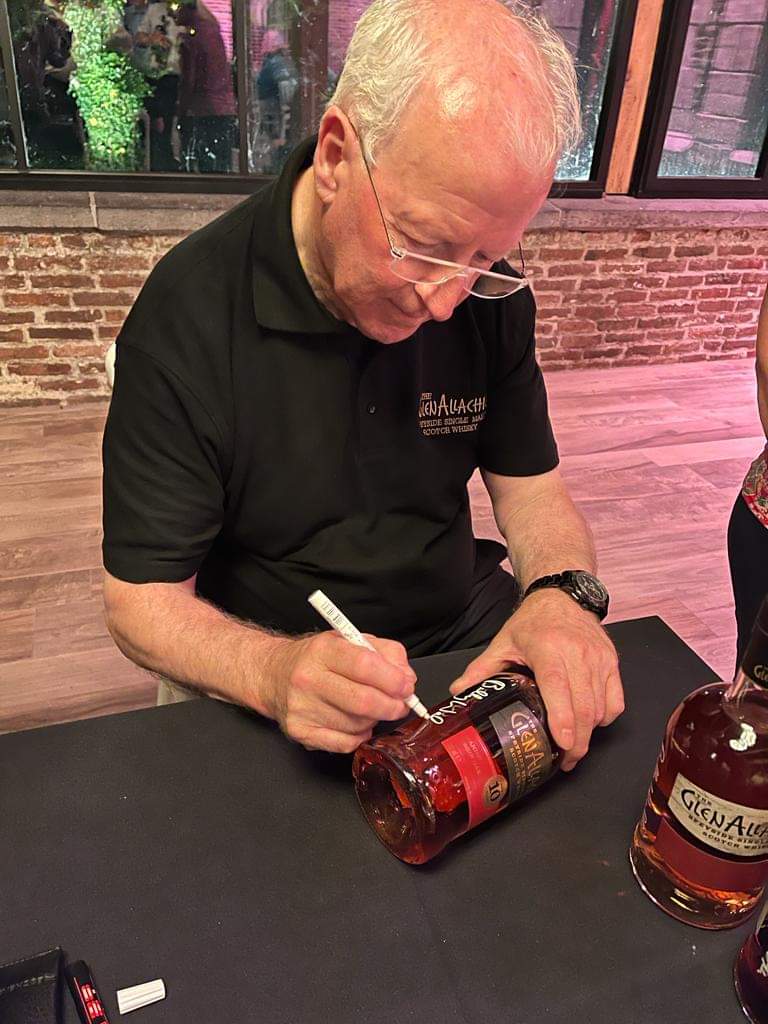 With over 50 years' experience in the whisky industry, Billy Walker owns and manages the Glenallachie distillery. Since taking ownership of the distillery in 2017, he has implemented several changes to its processes in order to firmly place emphasis on quality over quantity. I had the chance to meet him in Belgium and was able to converse at length with him on many topics linked to whisky production. Here are a few of his thoughts.
In 2017, you decided to buy the Glenallachie distillery, when you could have been enjoying a well-deserved retirement. Why this choice?
I was fortunate to become the owner of this very interesting distillery. I did not look to buy another distillery. It was a surprise when I got a call from Pernod Ricard asking if I would like to buy Glenallachie. And I said, that's a good idea. In actual fact, Glenallachie Distillery never existed as a brand, it essentially produced whisky for blends. There were very few releases of Glenallachie single malt on the market. So to acquire a distillery that you could do virtually anything you wanted with was a great opportunity. But it was not easy. We drew up a multi-year action plan.
First, we spent some time getting to know the 'personality' of the 50,000 barrels in stock. Then we asked ourselves how we could evolve this personality for our releases using this incredible stock.
Next, we had to think about the future of the distillery. Glenallachie's capacity was 4.2 million liters of pure alcohol per year. We restarted the fermentation tanks and stills, but limited production to 800,000 liters of pure alcohol. There are two reasons for this.
Firstly, we decided to increase fermentation time from 52 hours to 160 hours, to allow good bacteria to colonize the wash after the yeast has transformed the sugars. These aerobacteria provide additional flavors, and enable esterification of the wash, which de-stresses the whole system. The actual distillation process is very calm, and there is no solid going into the neck of the still. This slow process reveals all the qualities of our distillates, and produces an ester-rich, complex and fruity spirit. Of course, the longer fermentation times have reduced the distillery's capacity.
But on the other hand, we wanted to make Glenallachie a 'boutique distillery', producing whiskies for specialist stores. Glenallachie was the opportunity to create the single malts we wanted to make available to the market, with some whisky blends too.
Alongside your range of single malts, you have brought with you "White Heather" a 15 year-old blend at 46% ABV. Can you tell us more about the blend?
When I bought the distillery from Pernod Ricard, I included in the deal the acquisition of this blended brand, which was famous in France some twenty years ago. I am very proud of it. I've always been fascinated by production of blended whiskies. It's not easy to create a good blend, you have to find a single malt that goes well with the cereal grain. 15 year-old White Heather is a blend of single malt and grain whiskies from across the highlands, Islay and Speyside.  I added 4.0% peated whisky from Caolila and Allt-a-Bhainne. You should always add a little  peated whisky to a blend. Using a combination of premium American and Spanish oak casks, the blend was laid to rest for an additional 3 years for the flavors to marry and the wood to impart additional depth and complexity. On the nose, you get waves of heather honey and butterscotch, orange peel, and a subtle hint of peat, with added mocha, chocolate and ginger in the mouth. Blended whiskies are very important for the Scottish whisky industry. In the next five years, blended whiskies will continue to grow significantly. So it's important to have an excellent blend in our range.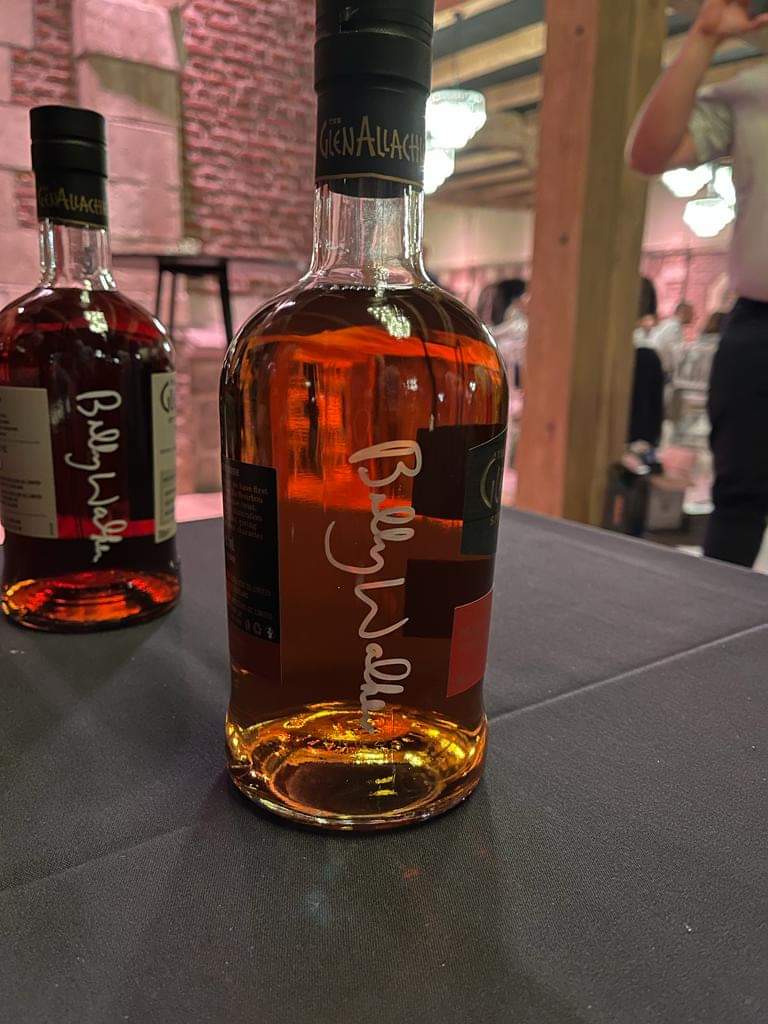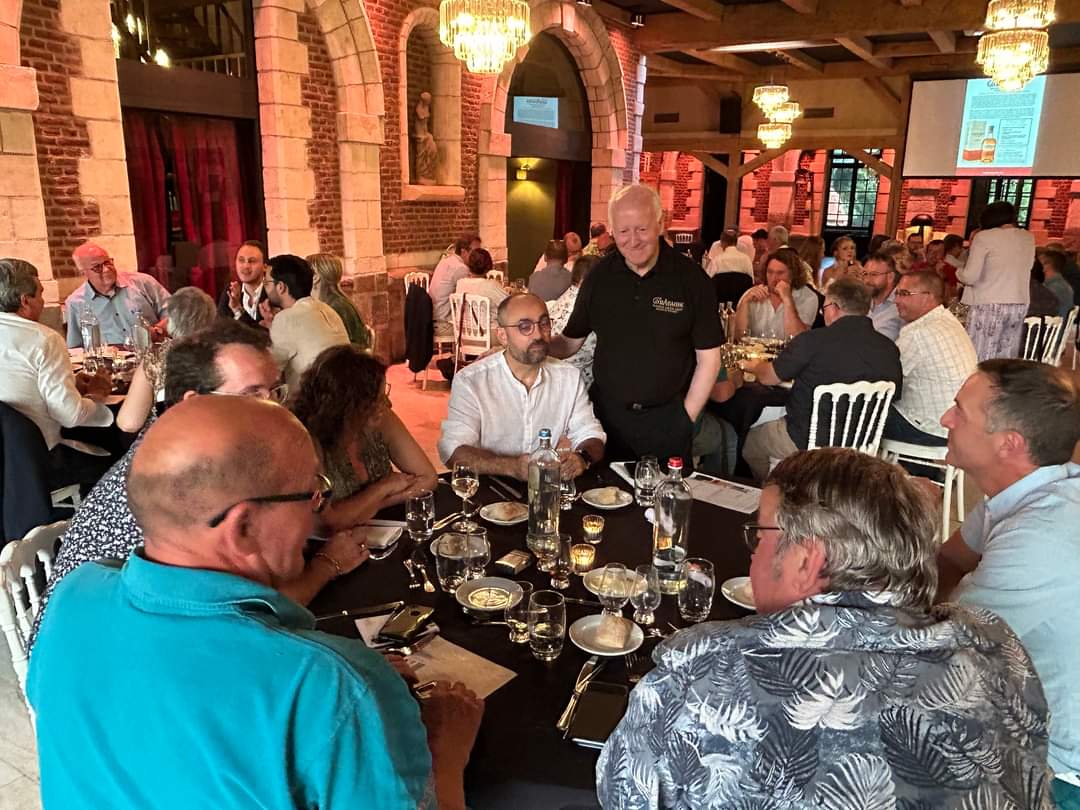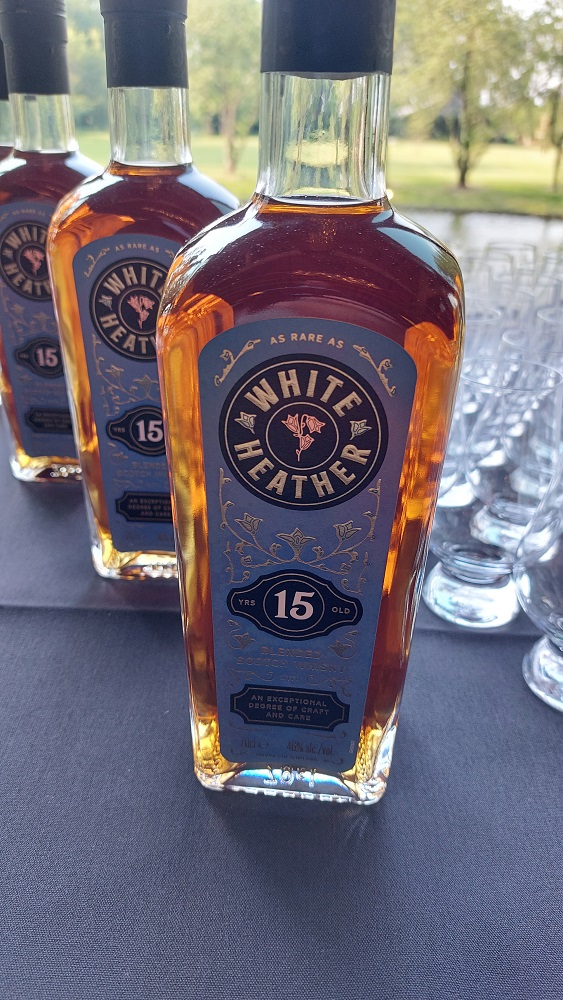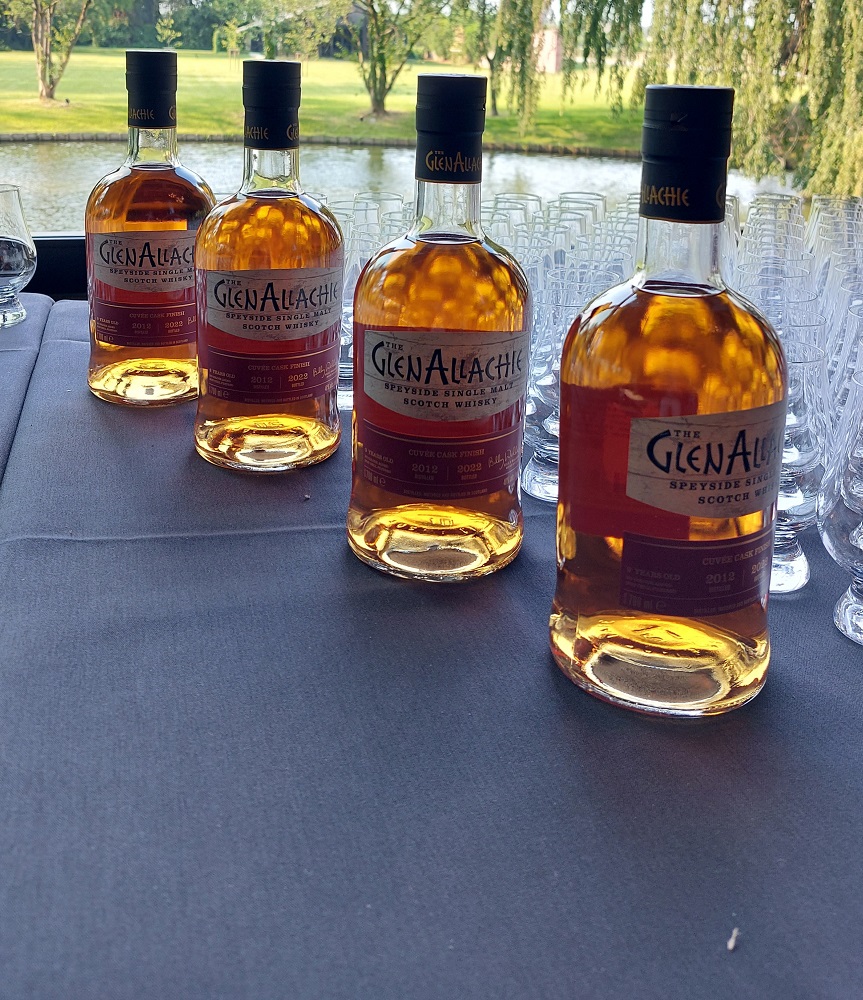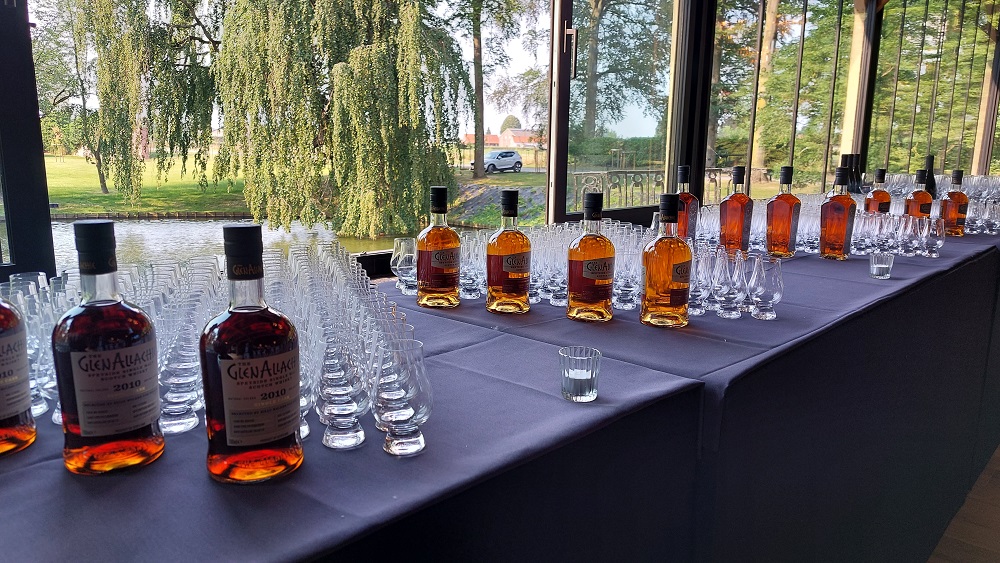 You have implemented an innovative cask management philosophy. You're experimenting with virgin casks in your maturation process, which is unusual for Scotch whisky. Why did you choose to do this?
It gives us new perspectives and different profiles. We use American white oak, but also chinkapi – a sub-type of American white oak, Quercus Muehlenbergii, which brings licorice notes and phenols – but we are also working with Scottish and Spanish oak and Japanese mizanura.
The new casks are medium toasted, medium charred, and we regularly check every cask to make sure that the barrel does not overpower the distillate. They have to be carefully monitored. Some of our whiskies stay 4 to 5 years in virgin casks. We continually evaluate the aging spirit and re-rack sometimes into new wood to deliver additional layers of complexity.
We managed to source mizanura oak. It was quite a challenge because the Japanese aren't very keen on selling this wood or mizanura virgin casks for export.  For the first barrels, we had to import the logs into Scotland to make the barrels at one of our cooperages. Today, a mizanura virgin cask costs 3,200 pounds, and these barrels can leak! They're quite a challenge to work with.
Every year, we also buy 50 Scottish oak virgin casks. You have to be brave to work with Scottish oak. Coopers hate working with it. As it grows, the oak produces many side branches, and therefore many knots. Barrel shaping is difficult, and sealing/leaking is more problematic.
In the fifty years you have dedicated to the whisky industry, what is your proudest achievement?
That's a difficult question, but when I bought Glendronach, at a time when the category was less strong, it was a complicated task. Managing the inventory of a distillery that was closed for 6 years is quite a challenge. Some casks were significantly overaged.  So we had to work a lot to keep expression alive and have the whiskies ready for the planned sales. The liquid had to fulfill my expectations and customer expectations. You also have to convince people that the liquid is good, that it is a good story. But I have to say that I had a fantastic job, in a fantastic industry. And the story isn't over yet – there's so much to do, to experiment with, to understand and to improve.
Thanks very much to Billy Walker, Claudia Hamm (Premium Spirits Belgium, importer of Glenallachie), Fabien Radet, and Pascale Guillier (Cave St Jacques) for this fantastic evening and tasting.
Thierry Heins