What is grappa? Part 2 – Preserving the integrity of the pomace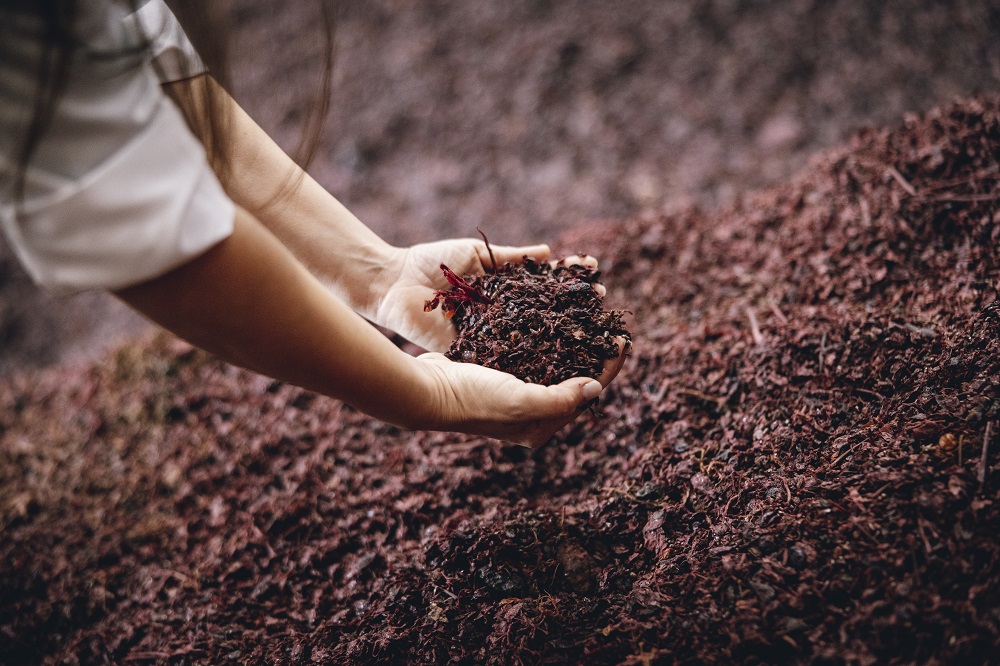 Grape pomace is a very delicate plant-based material which is prone to fairly rapid deterioration and therefore needs to be stored briefly after fermentation. If this is not the case, appropriate techniques need to be implemented to ensure proper storage.
In the past, pomace was often transported from wineries to distilleries without due care and potentially left in contact with air and in poor storage conditions for several days. That era is now long gone and preserving the integrity of the base material is now considered to be the first important step in producing quality grappa. If mishandled, uncontrolled fermentation of the pomace can occur as can the onset of bacteria, including acetic bacteria, which can compromise a successful product outcome.
Pomace can be sent to distilleries using various techniques. For example, it can be transported in large containers, tippers or closed bags. Generally speaking, the methods used guarantee optimal storage conditions, even during transportation, avoiding contact with air as much as possible.
Distilleries are equipped to receive the pomace, ferment it when required and then store it, possibly for short periods. Storage techniques involve aiming to remove air from the pomace, controlling acidity and even lowering it using the appropriate techniques, ensuring it remains at low temperatures. Air and oxygen are removed using compression and there are various methods for doing so. Innovation has greatly improved this aspect of production by providing compression systems that are less invasive than mechanical crushing. If the pomace is to be fermented, the choice of yeast is obviously also decisive so that aroma and flavour development can be maximised because they will be concentrated.
As mentioned above, distillation is the process which concentrates the desired substances and removes undesirable components from the distillate. Distilling grape pomace to produce Grappa concentrates the low percentage of alcohol, 'cleans' this component that is not only alcoholic but also packed with a large range of compounds, and creates an end distillate that is perfectly transparent with all the requisite aromas and flavours.
If the pomace is handled badly, distillation will also concentrate the unpleasant components. No good Grappa can be made without excellent raw materials.
Giulia Castagner from the Castagner distillery located in the foothills of the Prosecco Conegliano Valdobbiadene area recounts: "We work closely with 250 local winegrowers for our supplies of excellent quality grape pomace. Every year, we painstakingly select the grape varieties best suited to the production of grappa and ensure the fruit is picked at peak ripeness. The main grape varieties selected include Glera, Pinot gris, Merlot, Cabernet, Muscat, Chardonnay and Sangiovese along with those used to craft our prized Amarone. We receive nearly 30,000 tonnes of grape pomace annually".
"When we receive the pomace, we pay particular attention to its freshness and make sure it is in perfect health. We carefully monitor sugar levels and acidity, immediately discarding any low-quality pomace. For the Glera and Pinot gris grape varieties, we separate the seeds from the pomace because the seeds contain a lot of polyphenols which are extremely sought after by the pharmaceutical and cosmetics industries. By separating the two, we can also produce a softer, rounder grappa with no bitterness at all".
In terms of storage conditions, Silvia Castagner stresses: "White grape pomace is put through a fermentation process, whereas red grape pomace is stored in long plastic tunnels. The tunnels provide ideal conditions for preserving the integrity of our grape pomace, particularly our Amarone pomace whose exceptionally low humidity levels allow it to be stored for several months".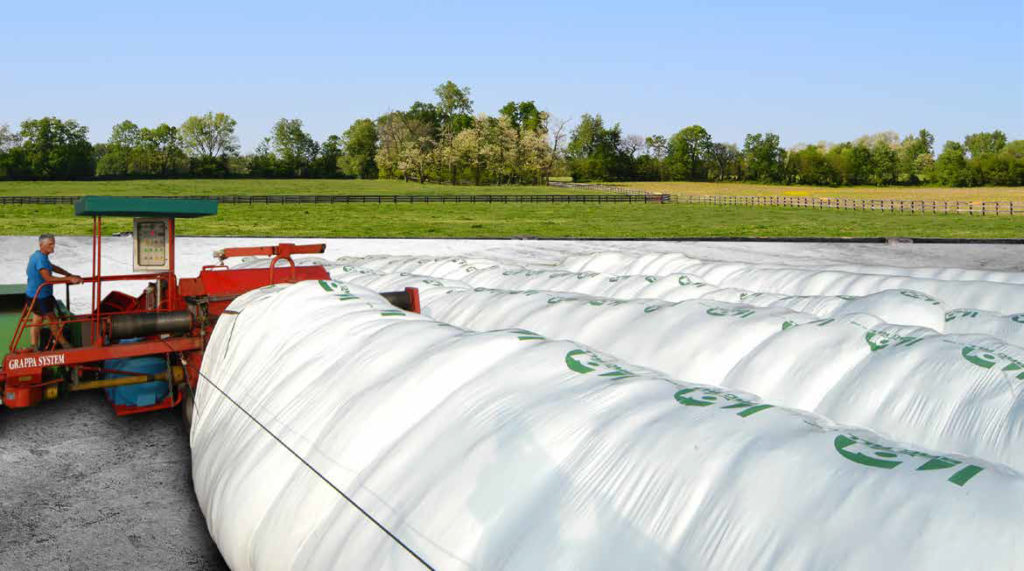 The Bonollo Umberto distillery boasts eight collection centres for grape pomace which receive pomace from 5,000 wineries. Every year, they process no fewer than 150,000 tonnes of grape pomace. The amount is mind-boggling – it's enough to fill two basketball courts, each eight metres high. That's pretty impressive!
The distillery's marketing manager, Valentina Ursic, comments: "The freshness of the grape pomace is essential. In order to preserve the quality of the pomace and avoid any undesired fermentation, the grape pomace is often delivered over night. And each load is put through stringent acidity tests – there can be no compromising on quality!"
Interestingly, whereas many Veneto distilleries have a penchant for the Glera variety – the darling grape of Prosecco – Bonollo sings from a different hymn sheet. It favours mostly pomace from Moscato, Recioto and of course Amarone – produced from Corvina, Corvinone and rondinella varieties -, the company's flagship wine.
Steffano Bottega, the director of the Bottega distillery, also located in Veneto, comments: "We have the good fortune to work with around twenty suppliers, which enables us to process no fewer than 80,000 quintals of pomace (or 8,000 tonnes) every year. The pomace is received within 24 hours of harvesting and is immediately placed in silos to preserve its freshness".
"We pay particular attention to the way the pomace is processed, based on its colour. Red pomace is dealt with very quickly whereas white pomace ferments for 25 to 40 days before being distilled".
"To create our grappas, we mainly use white pomace from varieties such as Glera/Prosecco, Chardonnay, Sauvignon and Moscato, all of them sourced from the magnificent Euganean hills. For the red pomace, we select Cabernet and Merlot along with those of our own company stemming from Amarone".
"Processing occurs in two different facilities. The first, our logistics centre, receives the precious pomace residue and produces an initial alcoholic liqueur. The liqueur is then transferred to our second facilities where it undergoes another distillation in order to hone our iconic grappas".
Andrea Mazoni, master distiller at the Nardini distillery, explains: "Selecting suppliers is of paramount importance to us because we need high-quality pomace delivered within 24 hours. To guarantee freshness, we stock it and preserve it through silaging under plastic tarpaulins within twenty minutes of arrival. We insist on having experienced personnel for this process. The staff tasked with receiving the pomace has at least ten years' experience and therefore the requisite skills for assessing the quality of the raw materials we receive. This is a fundamental procedure".
He also stresses the changes being witnessed in the grapes, primarily due to climate change which has led to earlier harvests. Consequently, the proportion of white grapes used has increased compared with the past. The white grapes ferment for between 20 and 25 days before being distilled.
"When the pomace arrives at the distillery", he adds, "an initial visual examination is conducted to eliminate any occurrence of mould, and samples are also sent to the laboratory for more in-depth analyses. These stringent checks have led to a considerable improvement in the quality of the grape pomace over the years. In the past, a lot of deliveries were rejected, mainly those from small producers who struggled to deliver their pomace quickly in good condition. Nowadays, things have changed a lot and the quality has come along in leaps and bounds".
Andrea warns about the risks of mould or storage faults with the pomace, because they could ultimately end up in the distilled product. This is why care and attention paid to handling the pomace as soon as it arrives are essential for ensuring a high quality grappa.
Davide Terziotti – Thierry Heins
Picture credit – Bonollo Distillery & Castagner Distillery