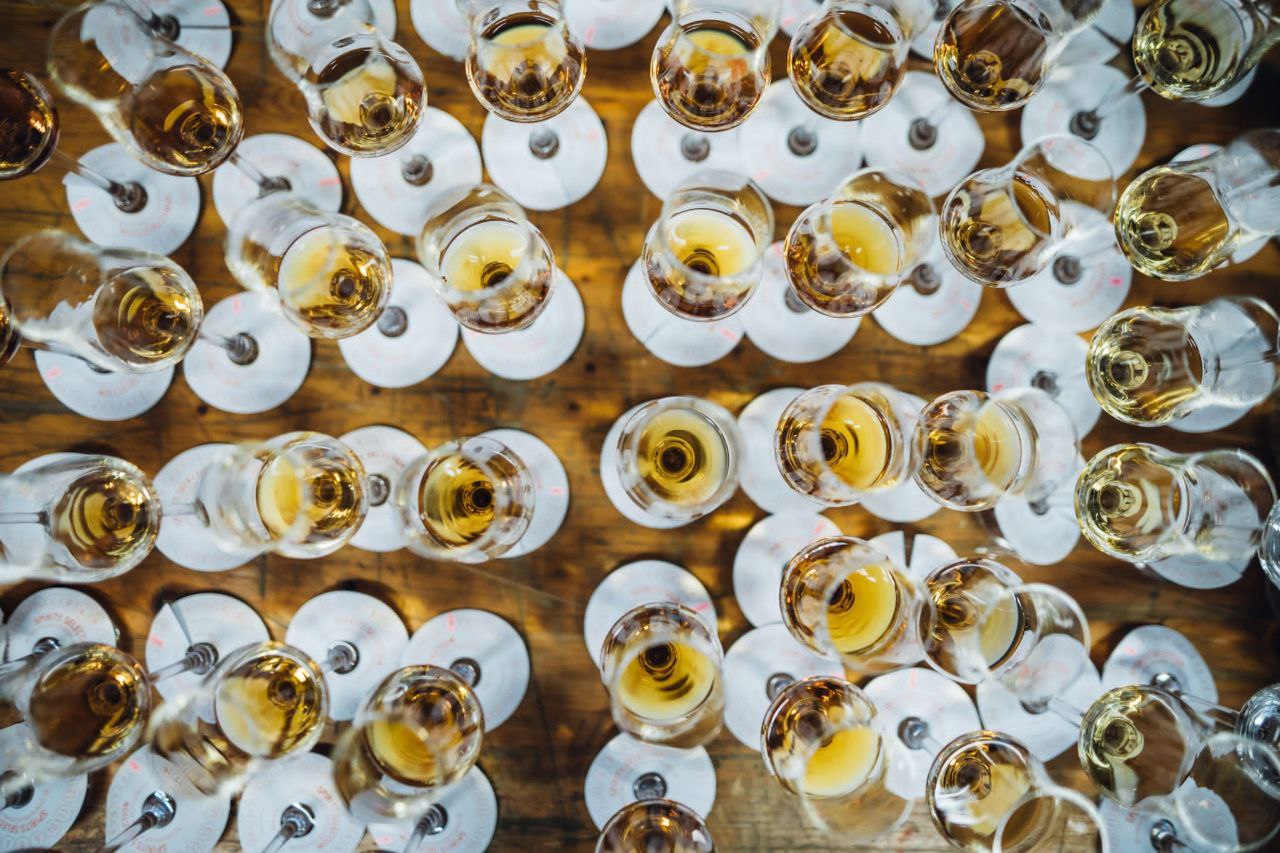 The 24th Spirits Selection takes place in Point à Pitre, Guadeloupe, from 20 to 24 June. Over 2,030 entries from 60 countries will be competing this year. The international panel features 120 experts representing 34 nationalities.
"For 23 years, our international competition has been guiding consumers in their choice of quality spirits from around the world", stresses Baudouin Havaux, chairman of the Concours Mondial de Bruxelles. "We are confident that the archipelago of Guadeloupe will wow everyone taking part in the competition this year with the quality of its traditional and agricultural rums, and will further enhance the prestige of the Concours Mondial de Bruxelles".
With nearly 540 spirits, France ranks first for the number of entries, ahead of China (424), Brazil (184), Italy and Mexico. Guadeloupe has entered over 130 rums, which makes it one of the best represented regions across the categories.
"The Guadeloupe archipelago of islands is extremely proud to host the 2022 international spirits competition Spirits Selection", explains Ary Chalus, chairman of the Guadeloupe regional council. "It is an honour to follow in the footsteps of Chile, Bulgaria, China and Brussels as the host of such a world-class event. It is also an opportunity for the islands of Guadeloupe to promote our time-honoured expertise in distilling sugarcane".
"Spirits Selection by Concours Mondial de Bruxelles offers a real showcase for agricultural rums. It is one of the defining features of our competition", adds Thierry Heins, the competition's director. "So we aspired to being able to organise it in one of the homelands of agricultural rum. By welcoming us for the 24thedition, Guadeloupe has made this dream come true. Also, the Guadeloupe rum geographical indication embraces both agricultural rum and molasses-based or industrial rums produced in the archipelago – this makes it totally unique in the world of rum".
The Regional Council and Tourist Committee of the islands of Guadeloupe have joined forces to make the five days of the competition truly successful for the image of Guadeloupe. A robust programme of visits has been put together to reach out to all the distilleries and rum manufacturers in Guadeloupe. "It is very rare for us to be able to meet all those involved in a geographical indication or appellation. In Guadeloupe, we will and that's what makes it particularly exciting", stresses Thierry Heins.