Rigour and transparency: the ethos behind Spirits Selection continues to attract the spirit industry for the 25th competition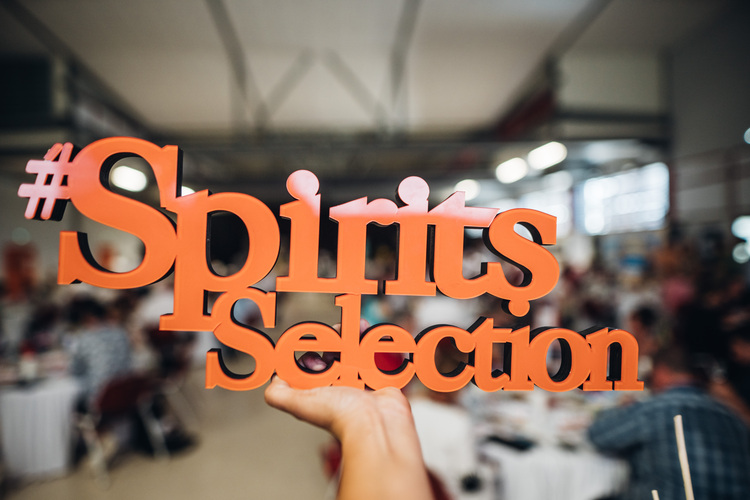 The countdown to the 25th Spirits Selection by CMB, due to take place from 28 September to 1 October in Treviso, Italy, has now started. And to mark its quarter-century history, the spirit arena's prestigious competition has received a record number of entries.
"I was not expecting such a surge in entry numbers considering the current geopolitical situation globally and inflation which has impacted consumer and producer wallets since last year", comments competition director Thierry Heins. "At a time when many competitions that were previously considered to be prestigious are coming under fire for the legitimacy of their accolades, Spirits Selection has registered a 17% increase in entry numbers. It is clear that the competition's reputation for professionalism and rigour is attracting new producers who are placing their trust in a reliable competition. We have always favoured transparency regarding Spirits Selection's rules and organisation, and we are one of the most demanding competitions in terms of the number of medals awarded – we do not go above 30% of awarded spirits, unlike many other international competitions. This is a deliberate choice by the organisers. Spirits Selection is primarily aimed at consumers to offer them a reliable buying cue among the extensive range of commercially available products".
The tasting panel features 138 experts, all of them professionals from the spirits arena across 32 countries. Substantial preparation work ahead of the competition checks all the entries and categorises them accurately in order to ensure the most consistent flights possible.
"We are aware of the limitations of any sensory analysis, which always contains an element of subjectivity. But throughout the history of the competition, we have been able to develop tasting models which enable us to overcome many of these limitations. Obviously the tastings are held blind and we also include double blind tastings in some flights. We have analysed thousands of results from tasting reports over previous years in order to hone the assessment criteria… Since last year, we have also used electronic tablets for the assessment grids which provides us with live scores. And because each judge can have a different viewpoint on the absolute value of a given score, the average mark awarded to an entry is not the only basis for awarding a medal – the panels are asked to confer in order to decide whether each product in each flight should be awarded a medal or not", stresses Gautier Heins, head of results analysis.
Thierry Heins expounds further: "We also attach significant importance to the ongoing training of our experts because, considering the multiple product categories involved, they have a challenging task. No judge can claim to be an expert in every existing spirits category. For several years, Spirits Selection has published a spirits assessment guide for its panel members. The manual describes the main aromatic characteristics, the frequently encountered faults and the underlying trends in each category of spirits. It is used as a benchmark for panel members when they assess entries in categories with which they are less familiar. This valuable information paves the way for a more professional evaluation of the spirits entered. We also organise masterclasses on various topics that also relate to these categories and visits to distilleries in the host region. This year, we will be focusing on Italian spirits, and specifically on grappa because we will be travelling to Veneto, a significant producer region famed for its grappa".
France, including its overseas departments and territories, is the leading country for entries in the competition this year, with 23% of products registered. Next come China (21.5%), Italy (10.7%), Brazil (10.5%) and Mexico (9.5%). Entries come from a total 53 countries.
About the competition
Spirits Selection by Concours Mondial de Bruxelles is an international touring competition where spirits are entered by producers to be judged by a panel of experts. Our experienced judges come from around the world to taste competing spirits with a single-minded purpose, and that is to select spirits of irreproachable quality with no biases stemming from the label or a category's prestige. The competition is one of the leading events of its kind worldwide.
Press contact:
Thierry Heins
thierry.heins@vinopres.com
Tel : +33 672 83 89 16