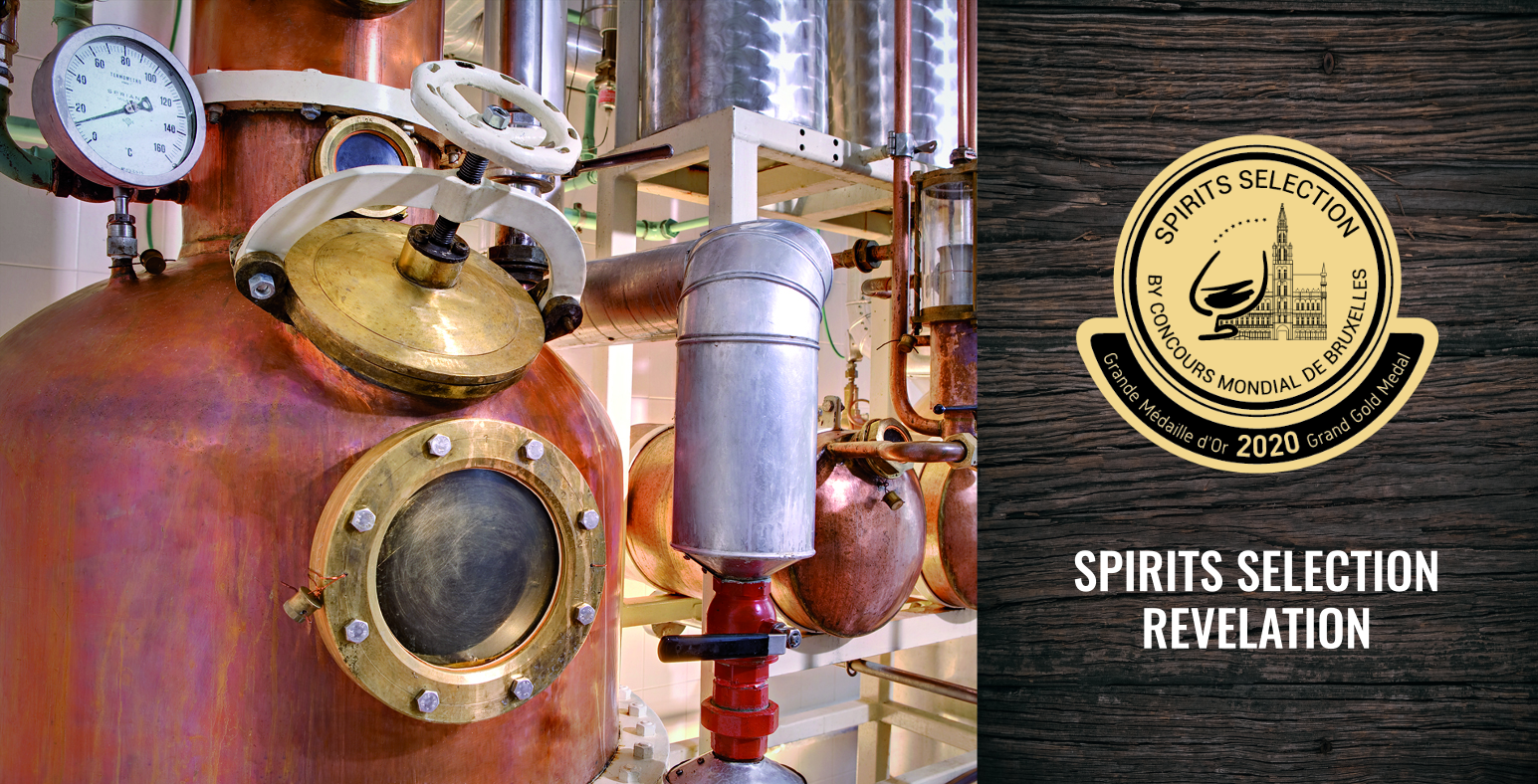 Carlo Dugo interviews third-generation managing director Karin Roner, who is celebrating 75 years of distilling in Tramin, South Tyrol, this year.
Tell us about your company
It all started with my grandfather Gottfried Roner. Back in 1946, he started distilling by setting up his first still in the family home. He was passionate about our homeland, South Tyrol, and its fruits: he began to add his personal touch by macerating roots and berries gathered in the local forests in grappa, as was traditional. This led to the creation of the first gentian and juniper liqueurs, which are still some of our distillery's flagships today. My father Andreas and uncle Guenther grew up among the stills, and they fortunately inherited grandfather Gottfried's 'nose'. They joined the company in the mid-1960s and were always committed to producing quality products. This focus still defines Roner today and is why we only market 100% naturally produced spirits. Now my sister Gudrun and I are the third generation to continue our family business.
What makes your products distinctive?
Quality – Taste – Tradition and Innovation. Before the must, or puree, is prepared, the pomace and fruit undergo careful quality control. The aromas and flavours are delicate and only the freshest pomace and the most fragrant fruit guarantee the fullest expression of the bouquet. Consequently, Roner processes the pomace immediately and sorts it thoroughly, never allowing it to age. Fermentation is constantly monitored by the expert eyes of the distillers and only when this natural process reaches the right phase can distillation be carried out, neither before nor after. Distillation involves two techniques – continuous and discontinuous. The most appropriate process is selected for each type of distillate. Once stabilisation is complete, the distillate is filtered to make it more harmonious and elegant.
You have a very wide range of products. Which countries do you market to and with which products?
Our product range is very diverse, embracing over 80 products that range from Williams pear brandy to fruit distillates, from single-variety and wood-aged grappas to herbal and fruit liqueurs and from gin to rum and vermouth. Our focus is on a number of markets. Our fruit distillates, our Williams pear brandy and grappas, along with our liqueurs are the main products we market in Germany. In Italy, our liqueurs and typical South Tyrolean products, e.g. Alpler, a traditional herbal bitter, are the most sought-after. Our gins are also very popular, both nationally and internationally.
What is your main focus – grappa, spirits or cocktail preparations?
We are definitely best known for our exquisite fruit distillates, spearheaded by Williams pear brandy, and high-quality grappas such as La Gold, the 2019 Grappa of the Year, which was also singled out at the international Spirits Selection competition in 2020, where it was the only grappa in the competition's top 10 benchmarks.
In recent years, however, we have also made a name for ourselves in the mixology and bar scene with our innovative products, particularly our Z44 gin and our R74 rum. Taste and quality are the most prominent features of every one of our products, and we deliver on this promise across our range.
You won a revelation trophy at the last Spirits Selection competition. Does that make you proud?
Very proud indeed… The accolade not only rewards the work, commitment and dedication that we put into our work on a daily basis, but it also confirms our unrivalled quality. We, of course, owe special thanks to master distiller Helmut Oberhofer and his team, who successfully bottle the aroma and taste of South Tyrolean pomace in an incredibly intense way in this grappa, showing great sensitivity, passion and the ambition to always strive for the best.
Can you present this grappa?
La Gold is a great Roner classic! My grandfather Gottfried was already proud of it. It is made from carefully selected Gewürztraminer, Vernatsch (Schiava) and Pinot Noir pomace. Ageing in oak barrels makes this delicate grappa unique, softening the typical aromas of the South Tyrolean distillate with spicy, warm notes and lending it its unmistakable colour. Hence the name, simply 'La Gold'.
Why take part in Spirits Selection?
Spirits Selection is a highly respected event that rewards the best spirits from across the globe. What makes it special is that it takes place in a different country every year. We are pleased and proud to have our products judged by an international panel of experts and to present our expertise and quality. We have been taking part for many years.
Have you promoted the accolade to your trade customers?
Definitely… We informed our customers and partners of this great award via our press release, newsletter and social media.
Have you had positive feedback, in Italy and abroad?
An award of this calibre always sparks interest, both from our existing customers and partners, and from potential new customers in Italy and abroad. It strengthens the Roner brand and the excellent quality that drives it.