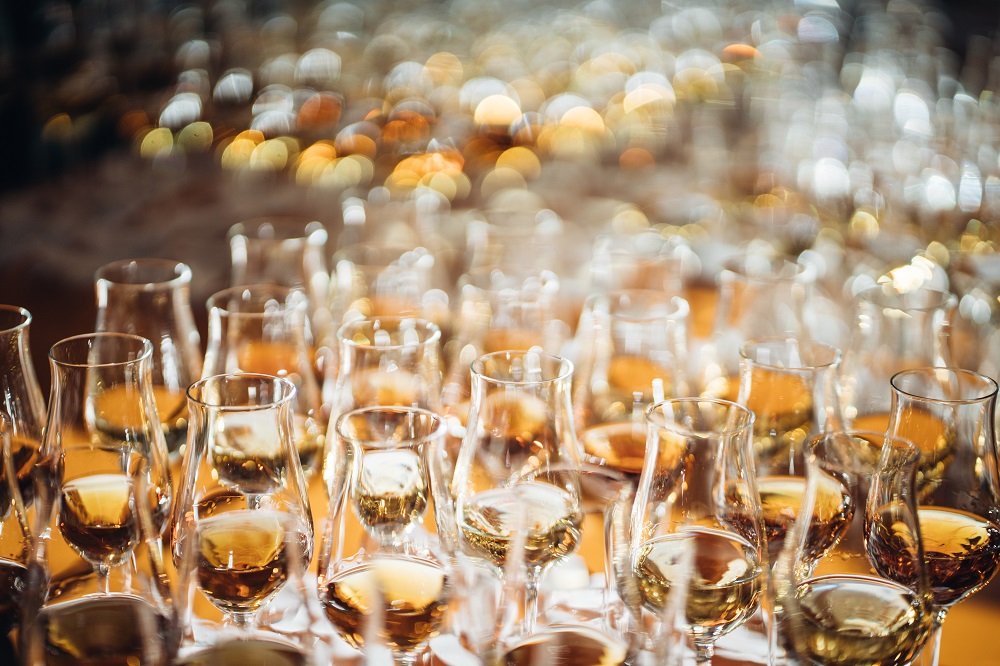 The 25th Spirits Selection by CMB came to a close a few days ago in Treviso, Italy. France confirmed its status as a major producer country by entering the most spirits, and coming away with the highest number of accolades.
Brussels, 9 October 2023: From September 28 to October 1, this prestigious and stringently organised competition gathered experts from the spirits industry to judge 2,383 spirits from 57 countries. Award-winning spirits span the five continents. Three types of medals were awarded – Grand Gold, Gold and Silver. Once again, the competition proved to be a bellwether of the latest trends in the spirits arena.
France leads the way

Among the major spirits producers, France and its overseas territories were the most highly represented and the most awarded with 183 medalled spirits. They are followed by China with 170 medals, Brazil, 99 medals, Italy, 91 medals and Mexico with 80 medals.
Regarding the ratio of medals to entries, Brazil ranked first with 41% of entries winning an accolade, followed by Italy with 37%.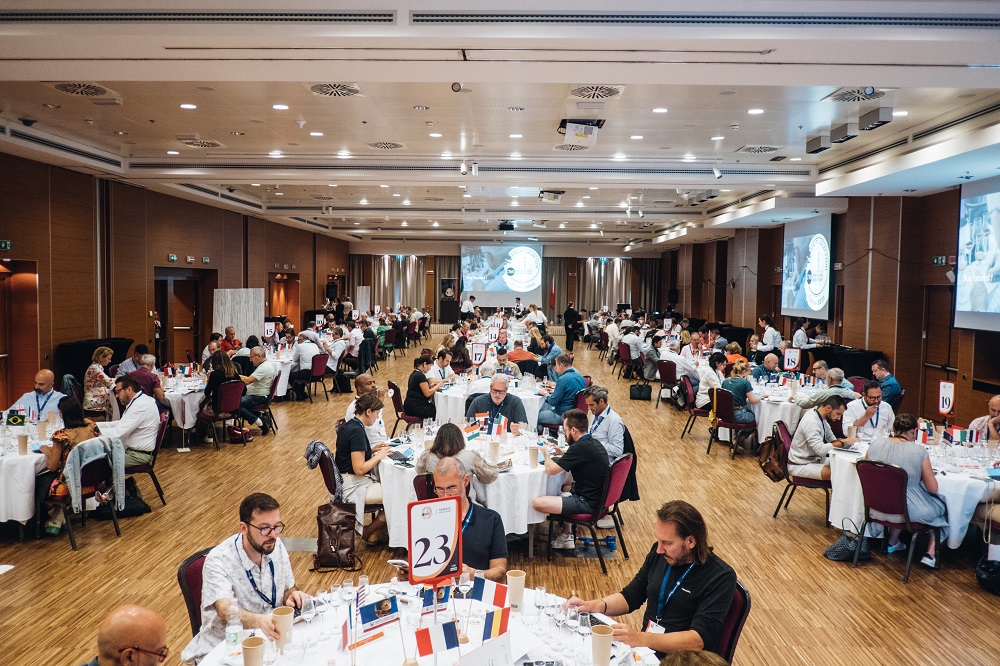 International revelations
At the end of the competition, entries awarded grand gold medals are tasted for a second time by all of the panel chairs who deliberate on which recipients deserve the 'Revelation' trophies, awarding them to innovative products which meet present-day consumer expectations. The revelations are particularly representative of ongoing trends. This year, eighteen products were selected for their unquestionable quality.
| | |
| --- | --- |
| Divin Victor Colectia de Aur Brandy 15 years | Moldova |
| Don Santiago Pisco Mosto Verde Italia | Peru |
| Deau Cognac VSOP | France |
| Licor Creme de Cassis – Cassis Liqueur | Brazil |
| Armagnac Janneau Blend XO | France |
| Rhum Agricole Très Vieux HSE VSOP Réserve Spéciale 45° | France – Martinique |
| Domaine Tariquet Pure Folle Blanche 12 ans Bas Armagnac AOC | France |
| Manxun Guoxiang 20 Sauce Aroma Baijiu | China |
| Waterloo Whisky The Brancardier Batch II | Belgium |
| Wu Sauce Aroma Baijiu | China |
| Mezcal Las Canteras de Teacalco Guerrero | Mexico |
| Mezcal La Joya de Tierra Caliente Espadin | Mexico |
| Mezcal Nanakutzi Joven Cupreata | Mexico |
| Pastis de l'Ile d'Ouessant | France |
| Cachaça Matuta Cristal | Brazil |
| Miny Eau-de-Vie de Mirabelle | Luxembourg |
| Cobalto Tequila Reposado Organico | Mexico |
| The Lakes Single Malt Whisky N°7 | England |

The organic spirits trophy
As is customary, particular attention is also paid to organically-farmed products. This year's Organic Revelation trophy was awarded to the French whisky Séquoia Single Malt Signature by the Distillerie du Vercors.
A special trophy for the Martinique distillery Clément
For the first time in its history and in collaboration with ISC , Spirits Selection awarded a special trophy to the distillery awarded the most medals at the past ten competitions. The '2013-2022 Best in Competition' trophy was presented to the Martinique distillery Clément which has won nearly 100 medals over the past decade. The accolade was presented during the competition in Treviso.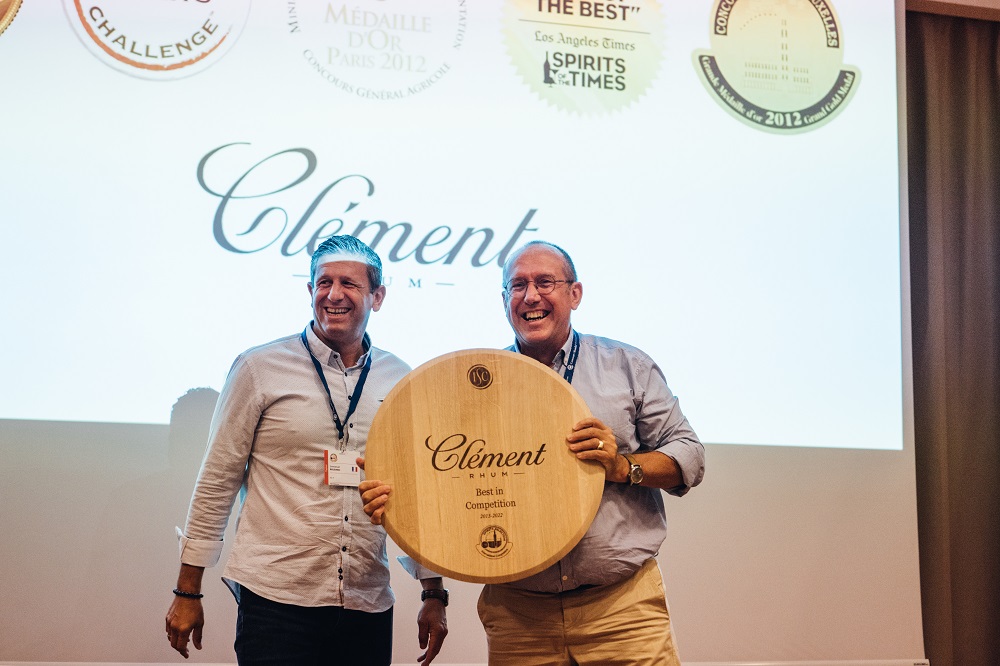 Tous les spirituex ont été dégustés à l'aveugle par un panel d'experts du secteur des spiritueux (importateurs/distributeurs, journalistes, master distillers, master blenders, œnologues…) soigneusement sélectionnés par le Spirits Selection et représentant 32 nationalités. Cette année, un peu plus de 30% des échantillons ont été distingués. La qualité générale des spiritueux présentés au concours était particulièrement remarquable.
All the spirits were blind tasted by a panel of experts from the spirits sector – importers/distributors, journalists, master distillers, master blenders, winemakers… who were carefully selected by Spirits Selection and represent 32 nationalities. This year, just over 30% of entries received awards. The overall quality of spirits entered was particularly remarkable.
The next Spirits Selection will take place in Renhuai, in the Chinese province of Guizhou, from 28 to 31 August 2024. Renhuai, China, will host the 2024 Spirits Selection
Press Contact :
Thierry Heins
thierry.heins@vinopres.com
Tel : +32 (0) 2 533 27 67