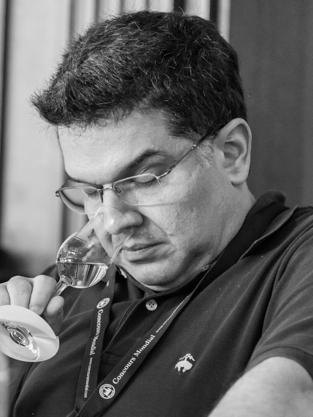 Arango Ordóñez José Rafael
Colombia
Certified Sommelier by The Court of Master Sommeliers. WSET III Diploma. Cavaleiro cofrade honorario do Vinho do Oporto. Columnist for El Colombiano Newspaper.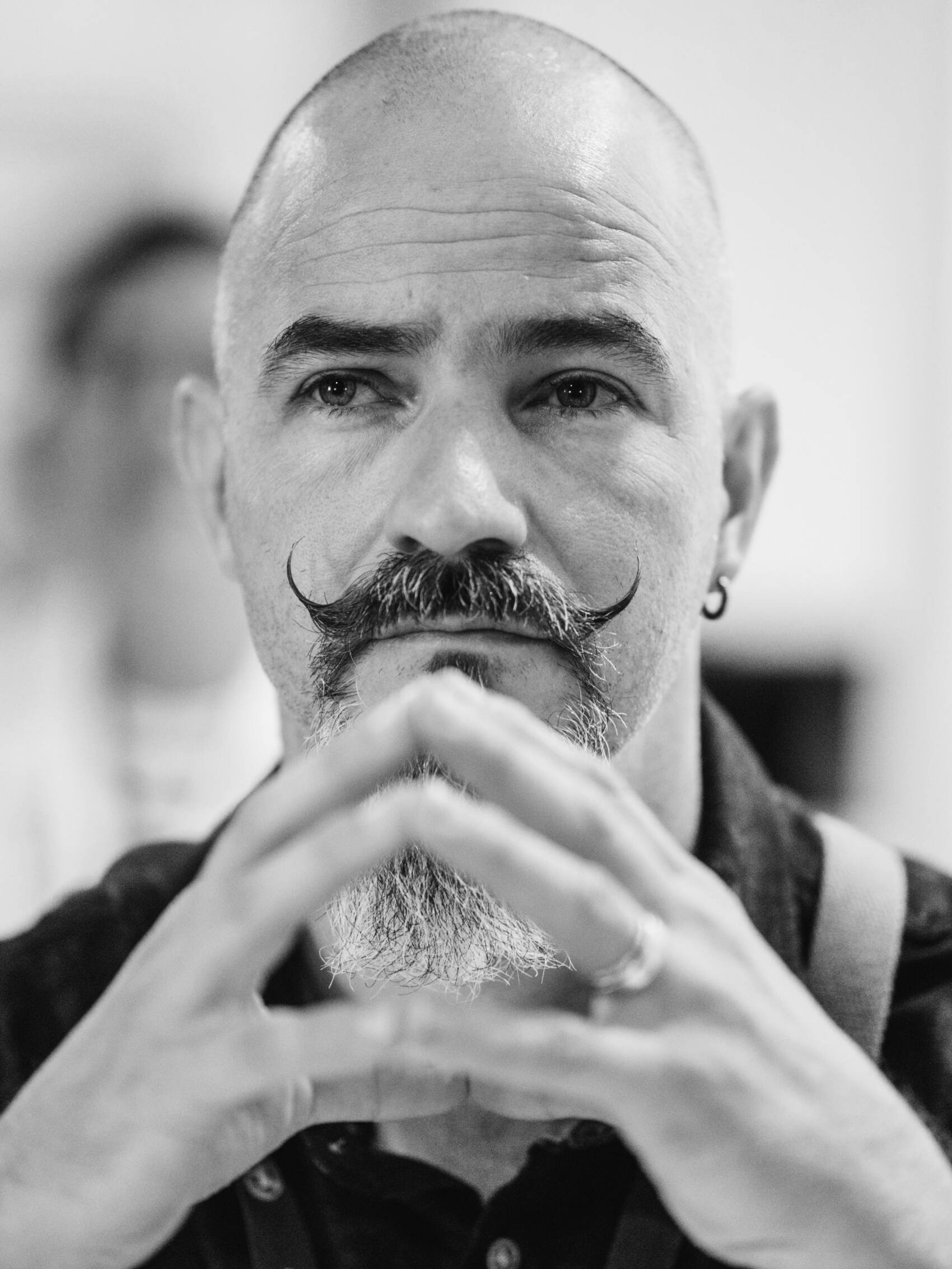 Wine, Whisky and rum importer at DVins.be – Freelance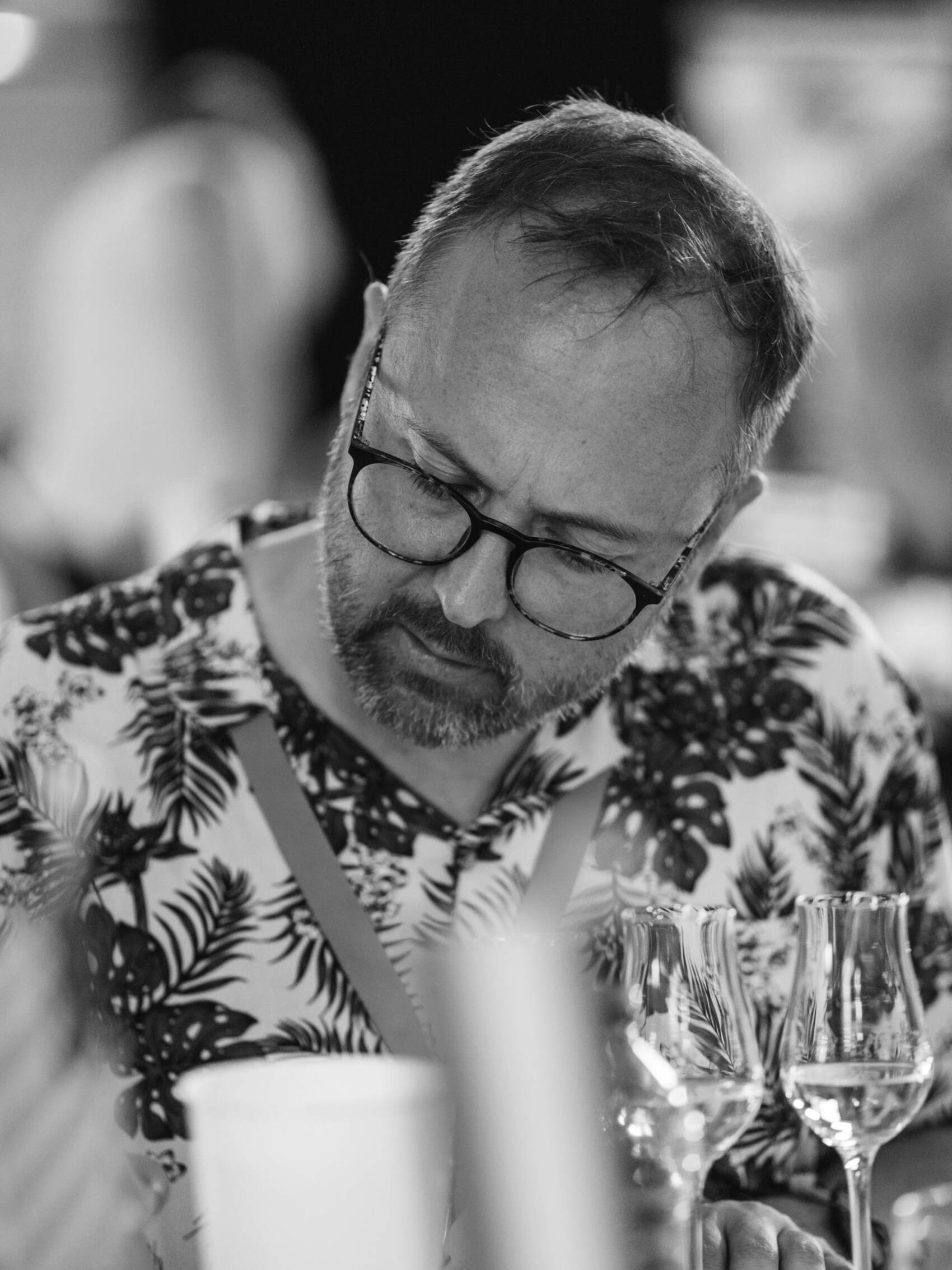 Schlimmerdurst.net blog owner, one of the biggest spirits blogs in Germany – Spirits writer with special focus on how to use good spirits to make even greater cocktails.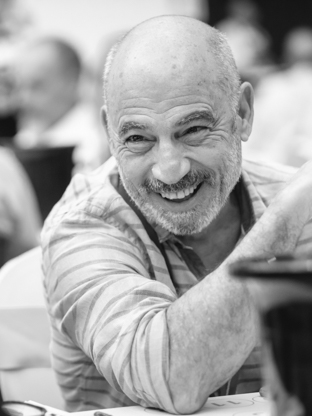 Bastos Ribeiro Vicente
Brazil
Expert Cachaça – Owner of Fazenda Soledade; Vice President of IBRAC (Brazilian Institute for cachaças)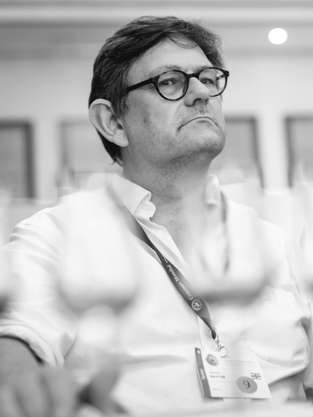 Baxter James
United Kingdom
Craft Distilling Services Ltd. owner – 35 years experience in fond and drink industry – « Godfather of UK Craft Distilling » after having built 30 distilleries around the UK – Gin recipe developer with more than 80 sold commercially – Pioneer in the development of distilleries as immersive customer experiences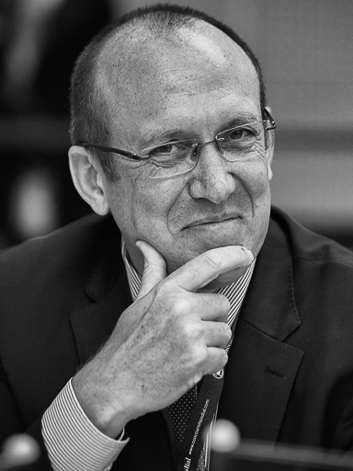 Director at Rhum Expert & Manager Héritiers Crassous de Médeuil – Rhum JM Martinique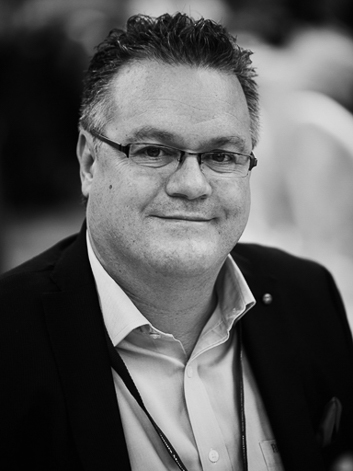 Director at Planeta Hedonista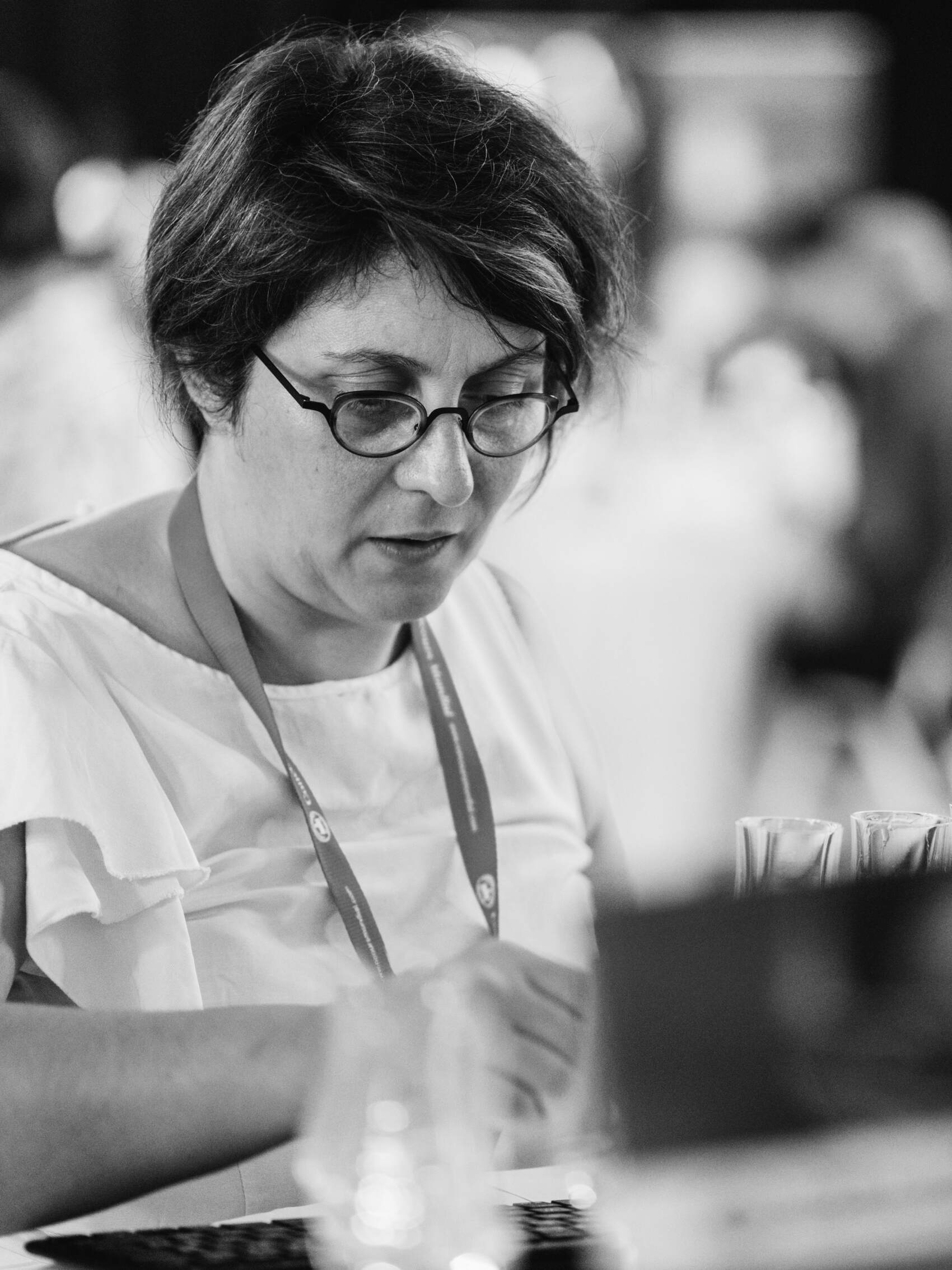 Business and Sourcing Manager at L'Explorateur du Goût since 2017 – Bordeaux Rhum Festival Co-founder – Worked in the Spirits Industry for 17 years, from the field to the distribution – Retail, On-trade, FMG, FMCG, Travel Retail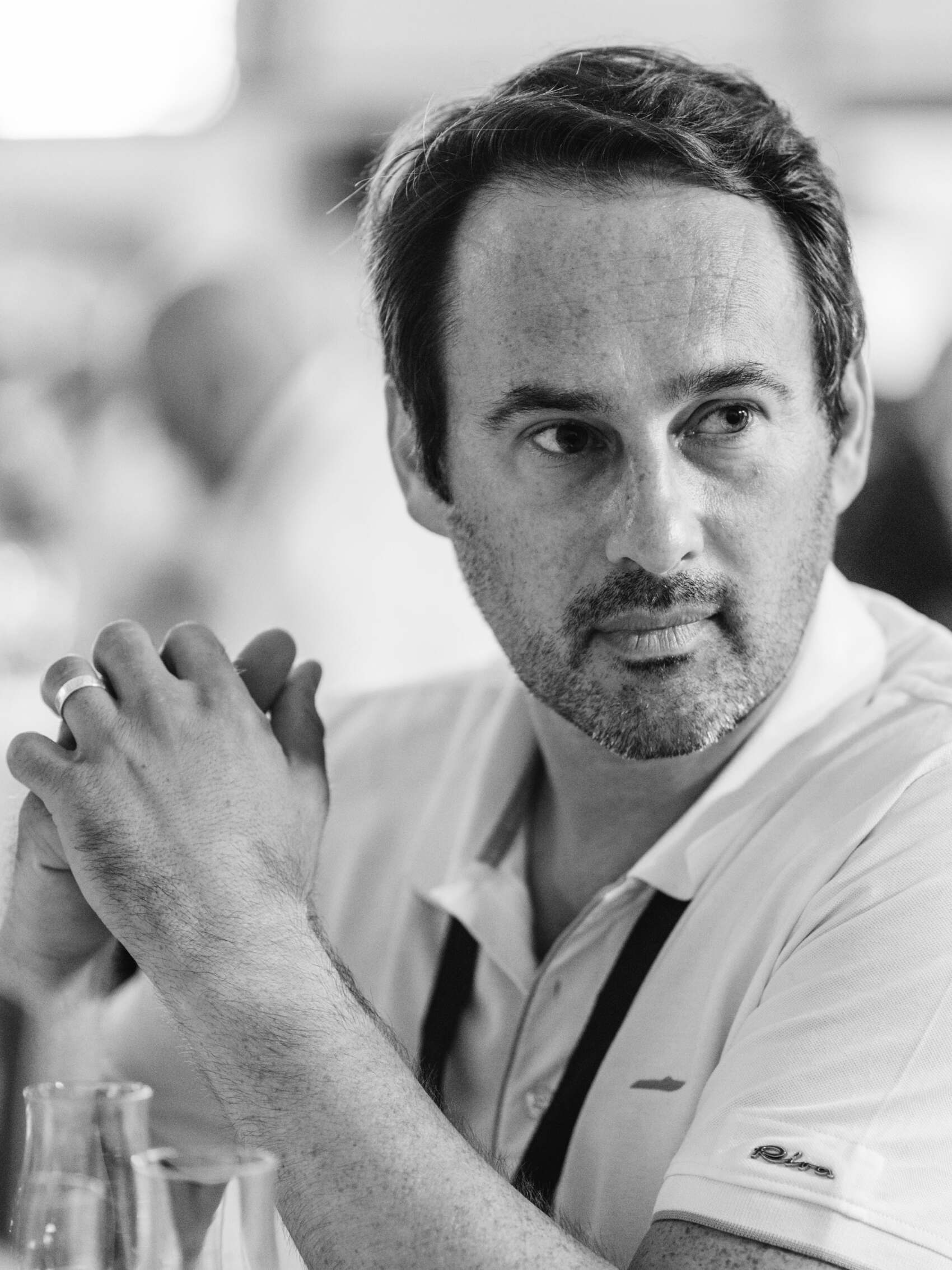 20 years experience in Spirits Sales & Marketing – International Business specialist – Coganc lover & Rhum Collector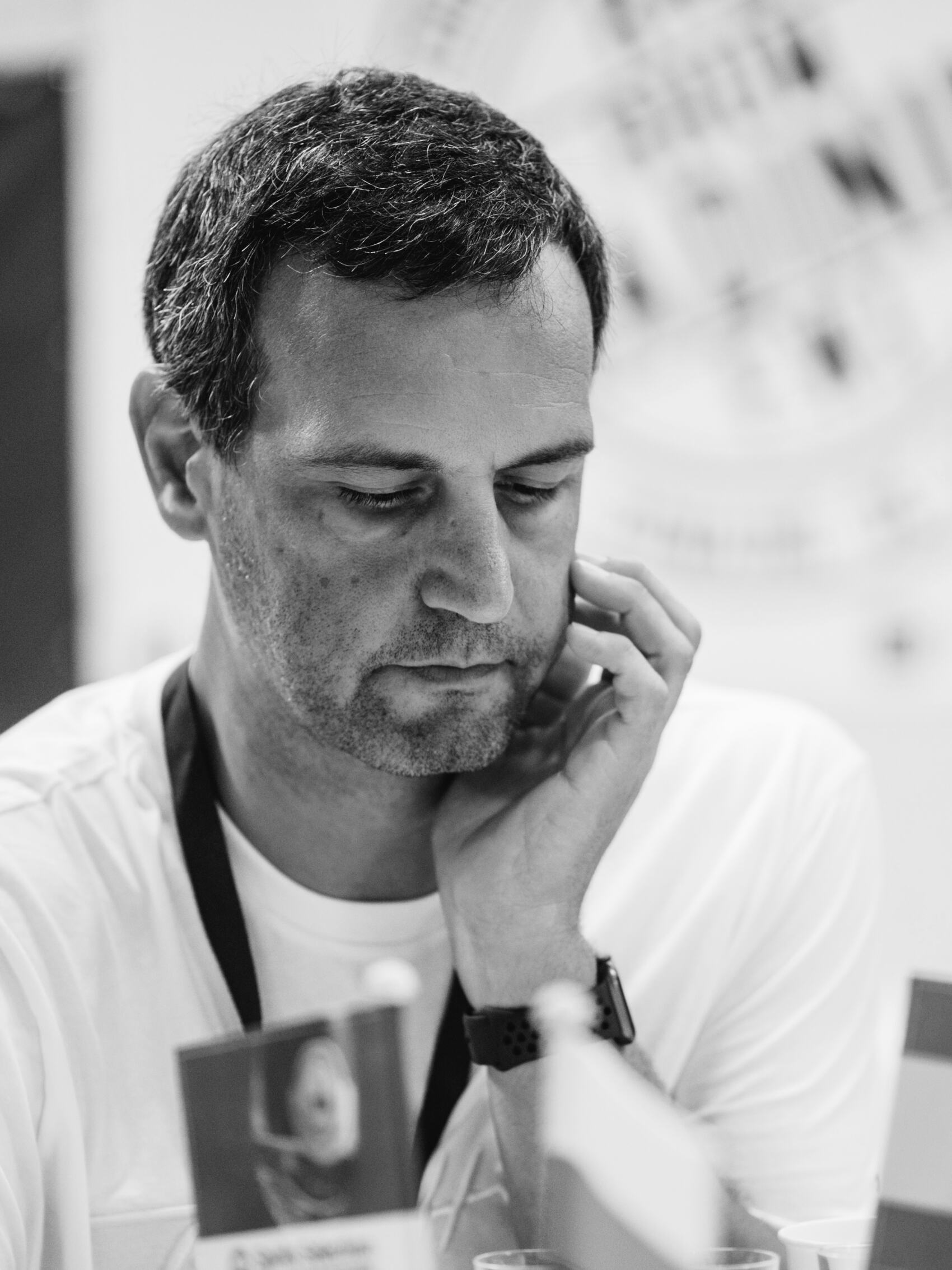 International sales director at Samson&Surrey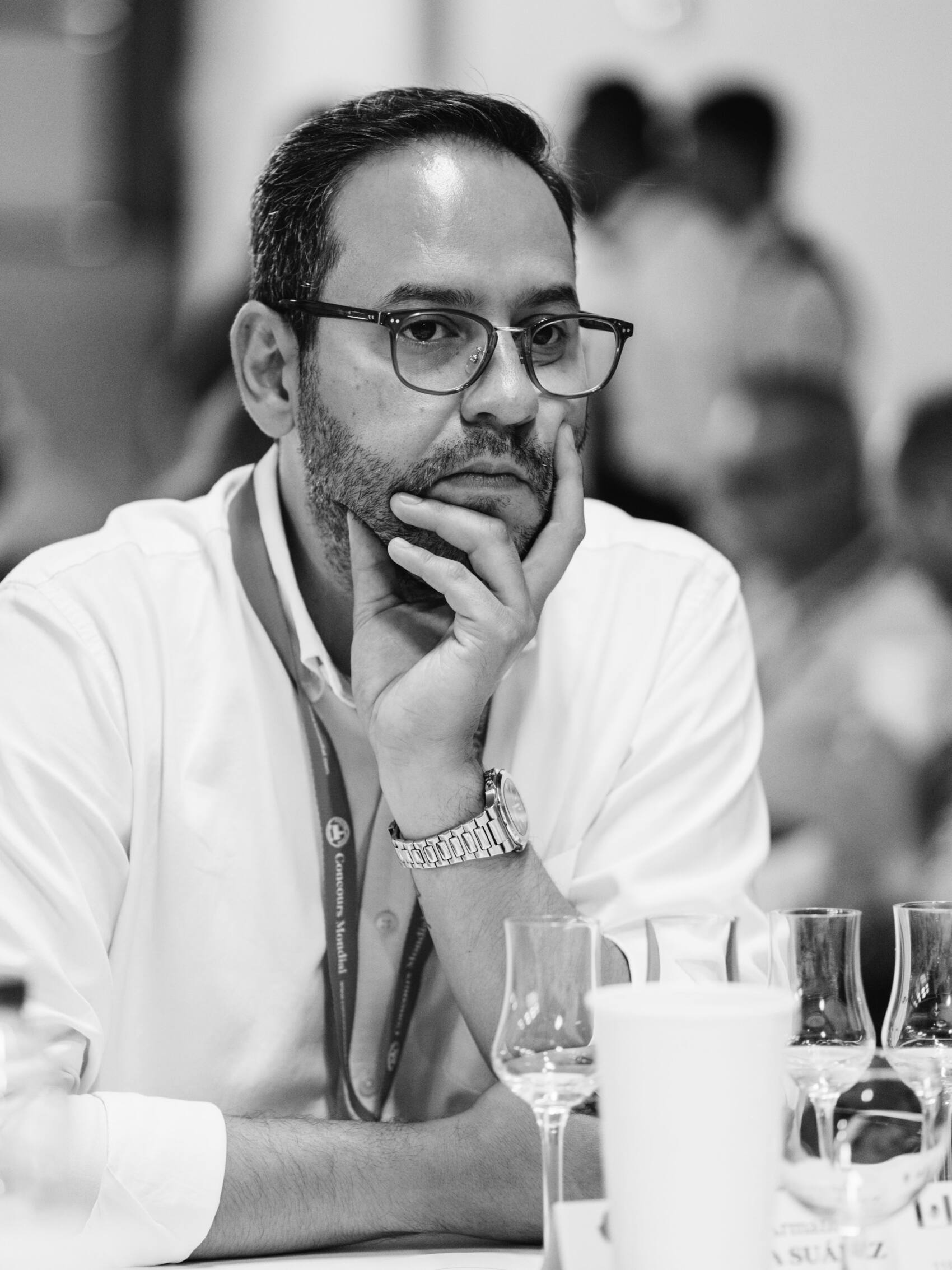 Borboa Suárez Carlos Armando
Mexico
Sommelier y periodista gastronómico. Spanish Wine Specialist, por el ICEX Spain Trade and Investment – Director del México Selection by Concours Mondial de Bruxelles – Consultor para México en la 8ª Edición de The World Atlas of Wine – Contributor en la 5ª Edición de The Oxford Companion to Wine
Sales manager at Montebello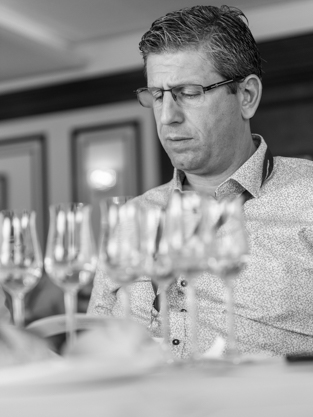 International Sales Manager at Tonnellerie Quintessence – ISC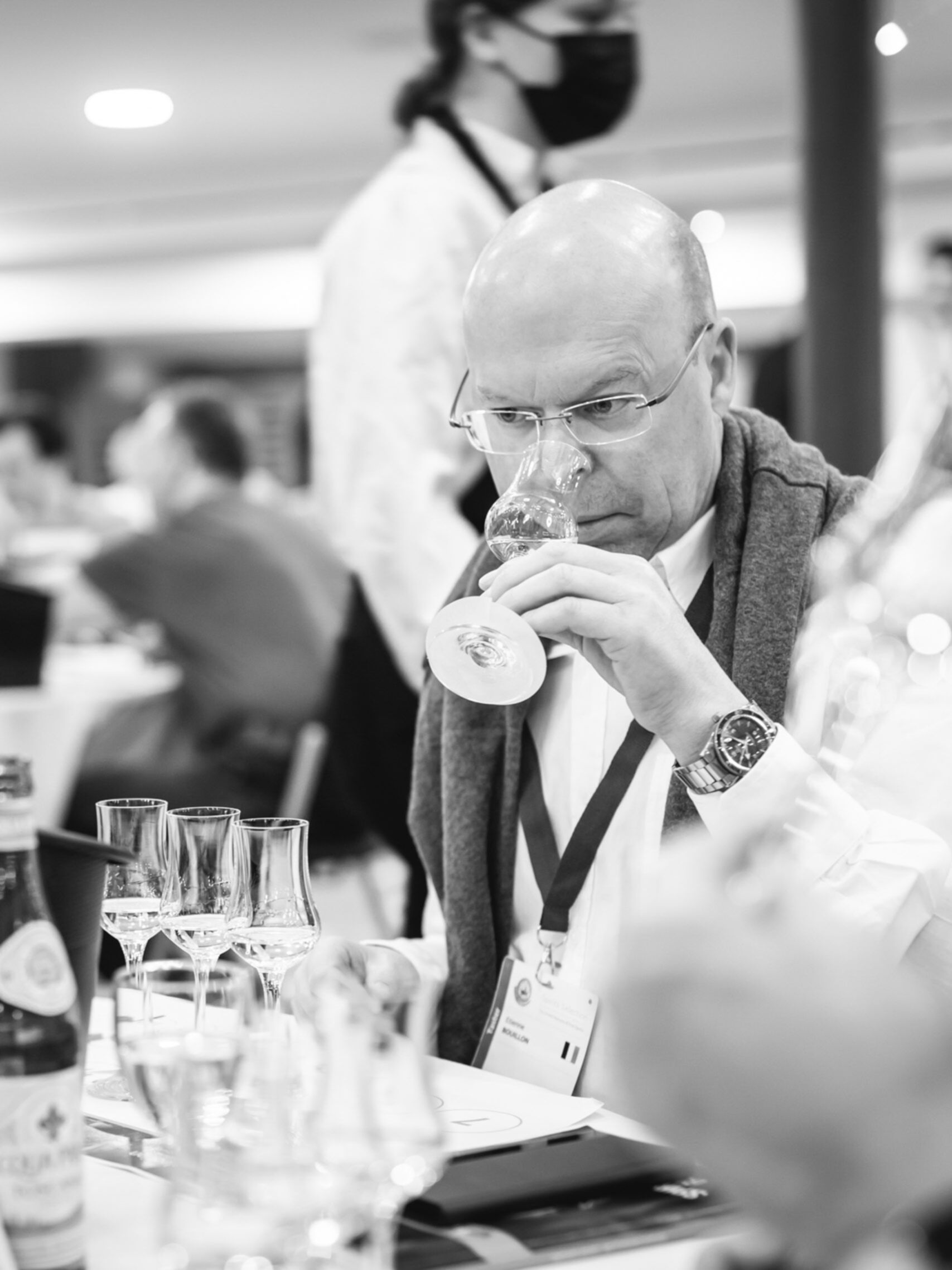 Master Distiller & Founder of The Owl Distillery and whisky « The Belgian Owl »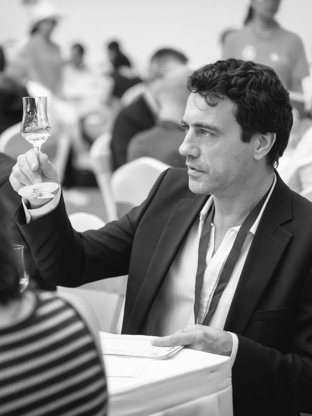 Spirits and Sake writer & columnist – Certified Sake Sommelier – Leading rum magazine "Rumporter" columnist – Collaborator on book "Whisky" by Cyrille Mald – Regular judge in European competitions.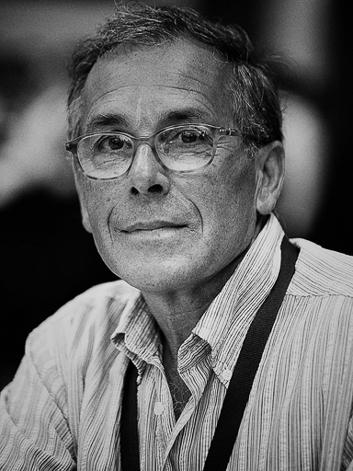 Engineer for Innovation – Technical assistance of wines and spirits group Remy Cointreau – Spirit Drink Consultant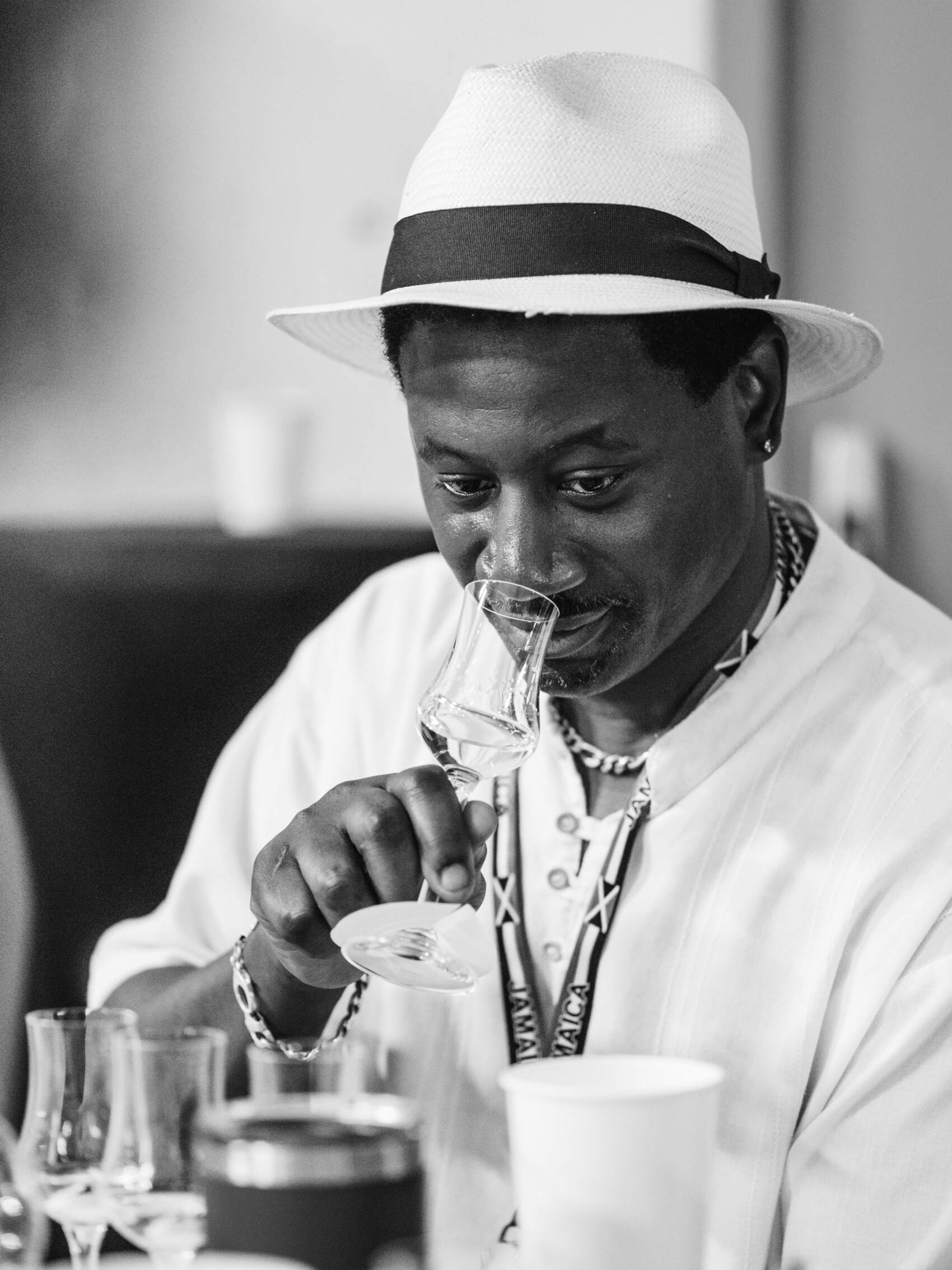 Burrell Ian
United Kingdom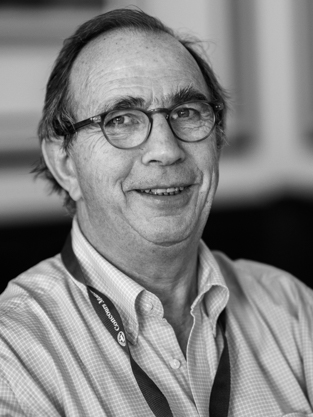 Wine and Spirits Journalist at Le Figaro & Le Figaro Magazine, as well as numerous publications and specialized websites in China, Japan and Germany – President of Wine French Press Association – Permanent member of European Grand Jury – Contributor to numerous wine and spirits books and guides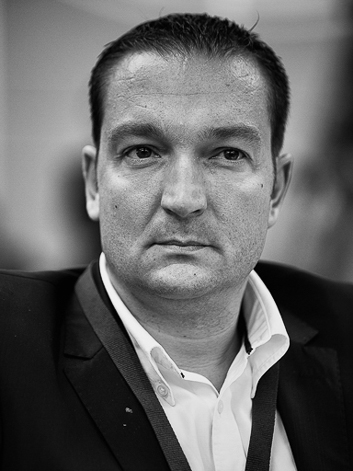 CEO of Laboratoire Gensac Oenologie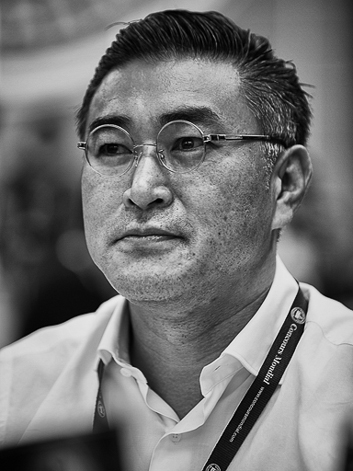 Chen Chienhao
Chinese Taipei (Taiwan)
Oenologist – Winemaker – Journalist at Gourmet World, Joker Wine Lover, Decanter (Chinese version/Taiwan) – Wine and Spirits Educator – Professor at National Kaohsiung University of Hospitality and Tourism – Professor at HK University of Hospitaliy and Tourism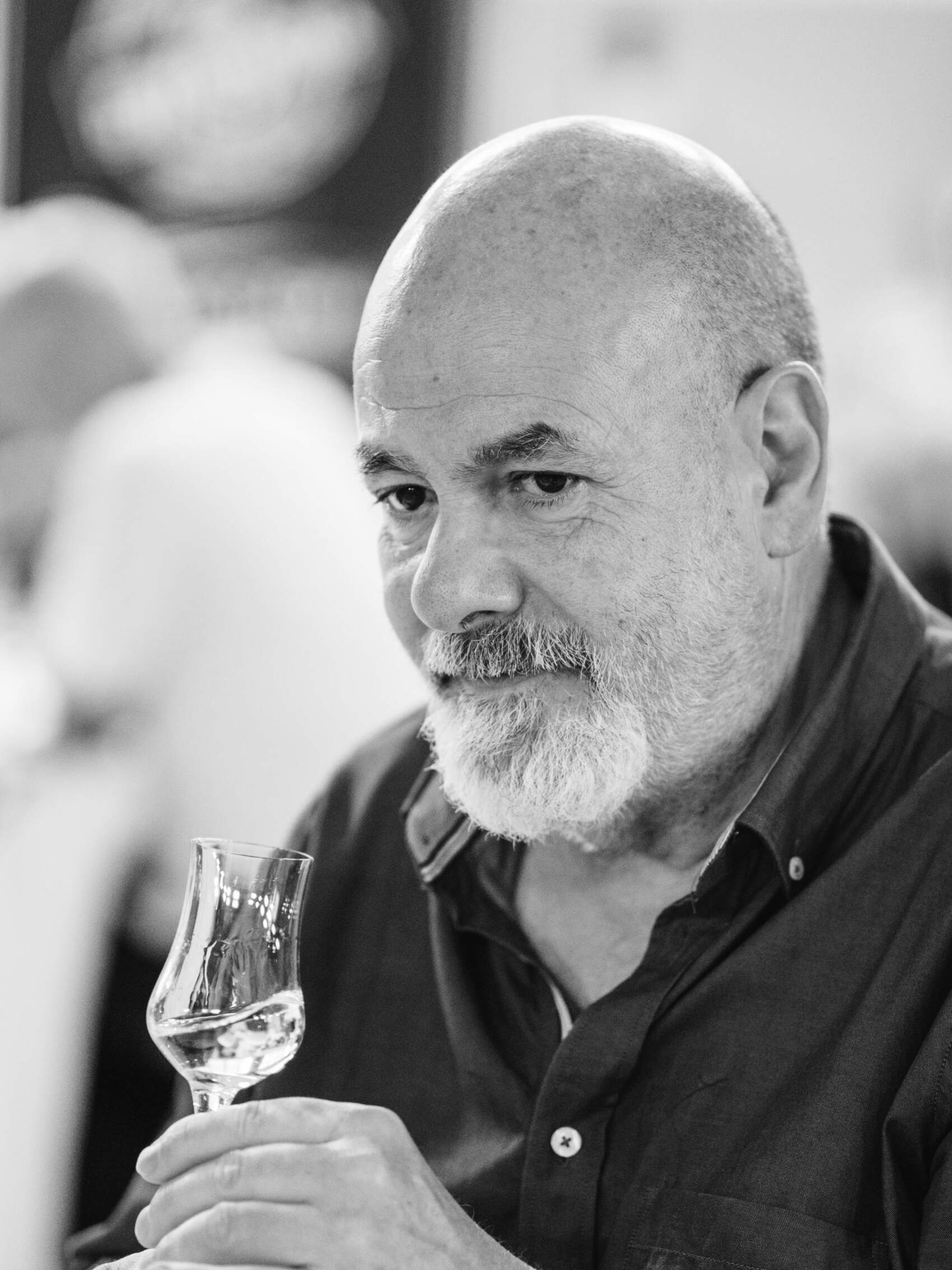 Sommelier Journalist – Owner and Managing Director at Epulae Accademia Enogastronomica Internazionale – Editor in Chief at Epulae News Food & Wine Magazine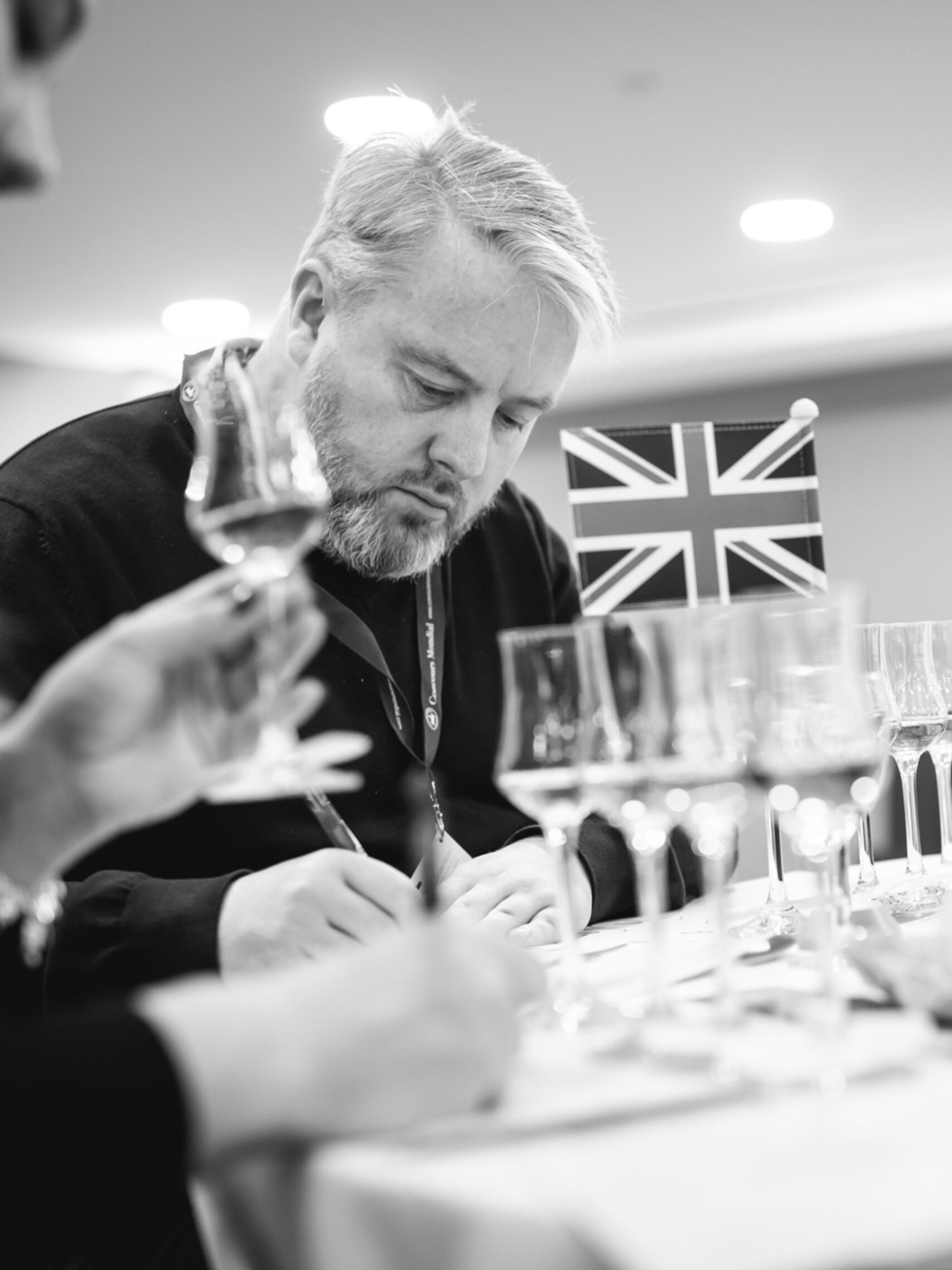 Connor Lee
United Kingdom
Spirits Consultant – Educator – Writer – Events Co-ordinator and Brand Representative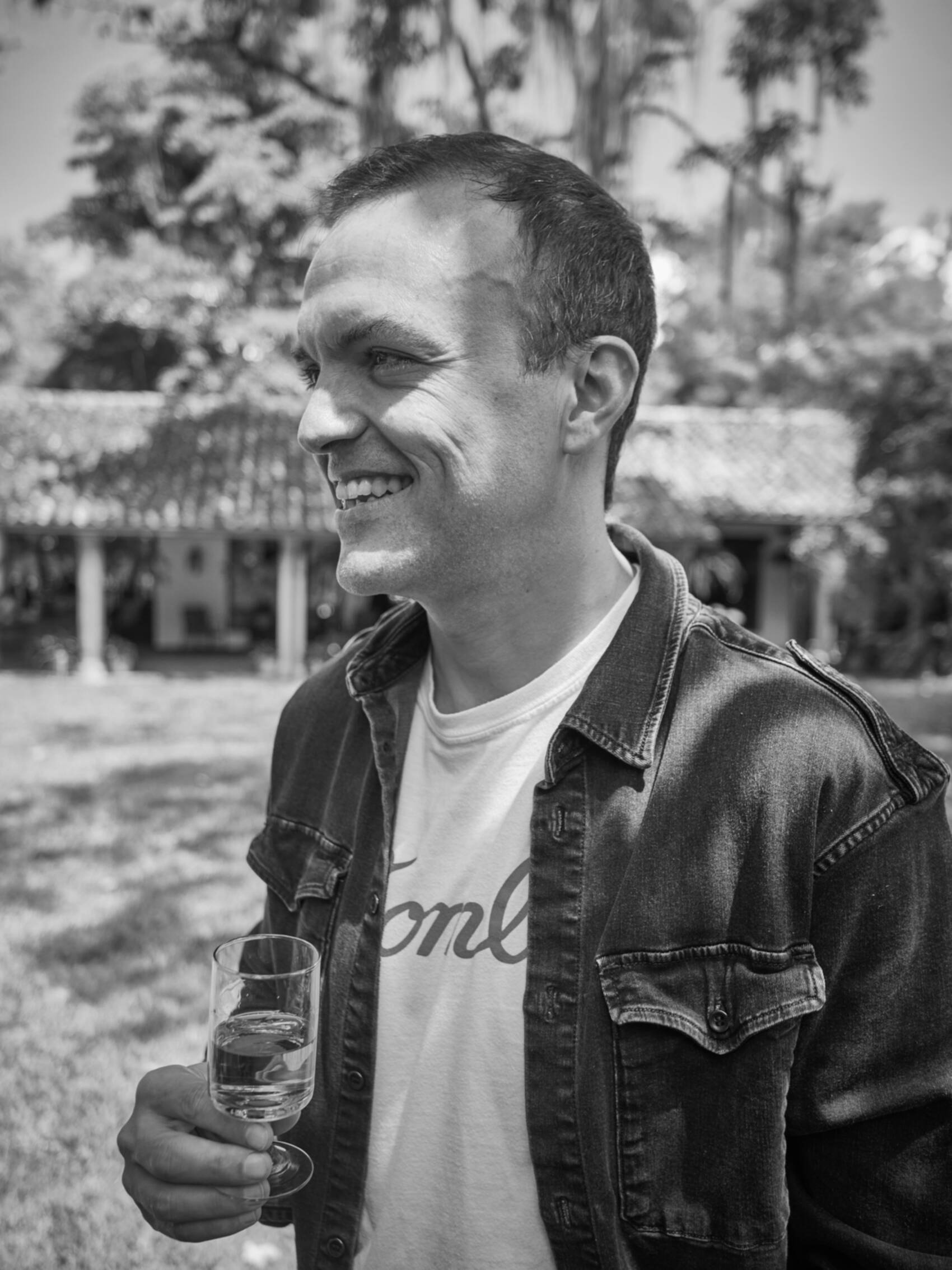 Constain Alberto
Colombia
Managing Director at Coloma SAS – Has particpated in the development of many spirits brands in Colombiam such as Aguardiente Jubilom Ron Coloma and Parce Rum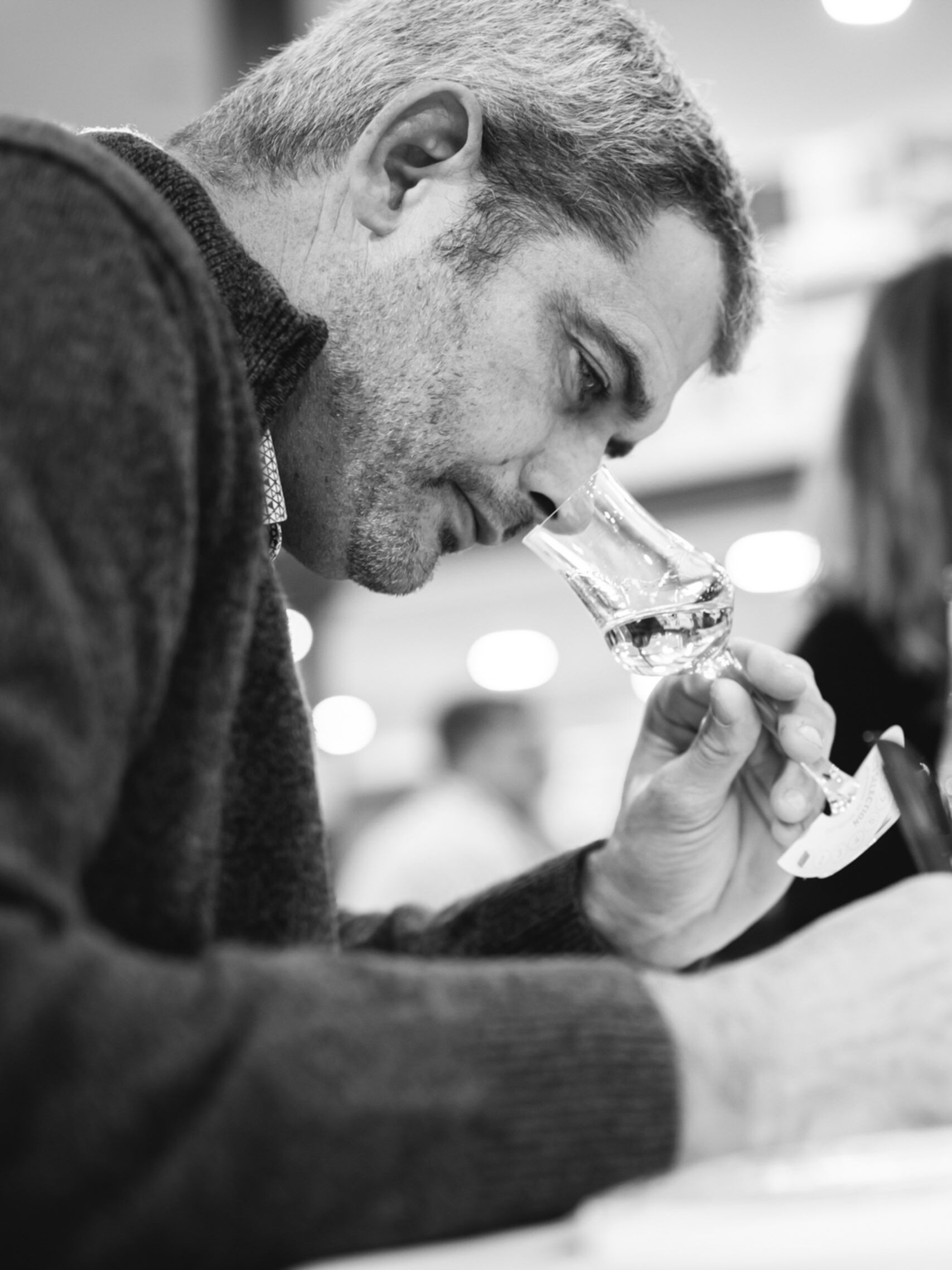 Founder & Director of Armagnac house L'Encantada – Administrator at Bureau Interprofessionnel de l'Armagnac BNIA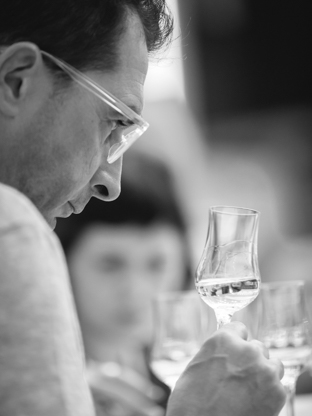 Ex-Chairman of the "Bureau National des producteurs d'Armagnac" – Owner of the "Armagnac Darroze" house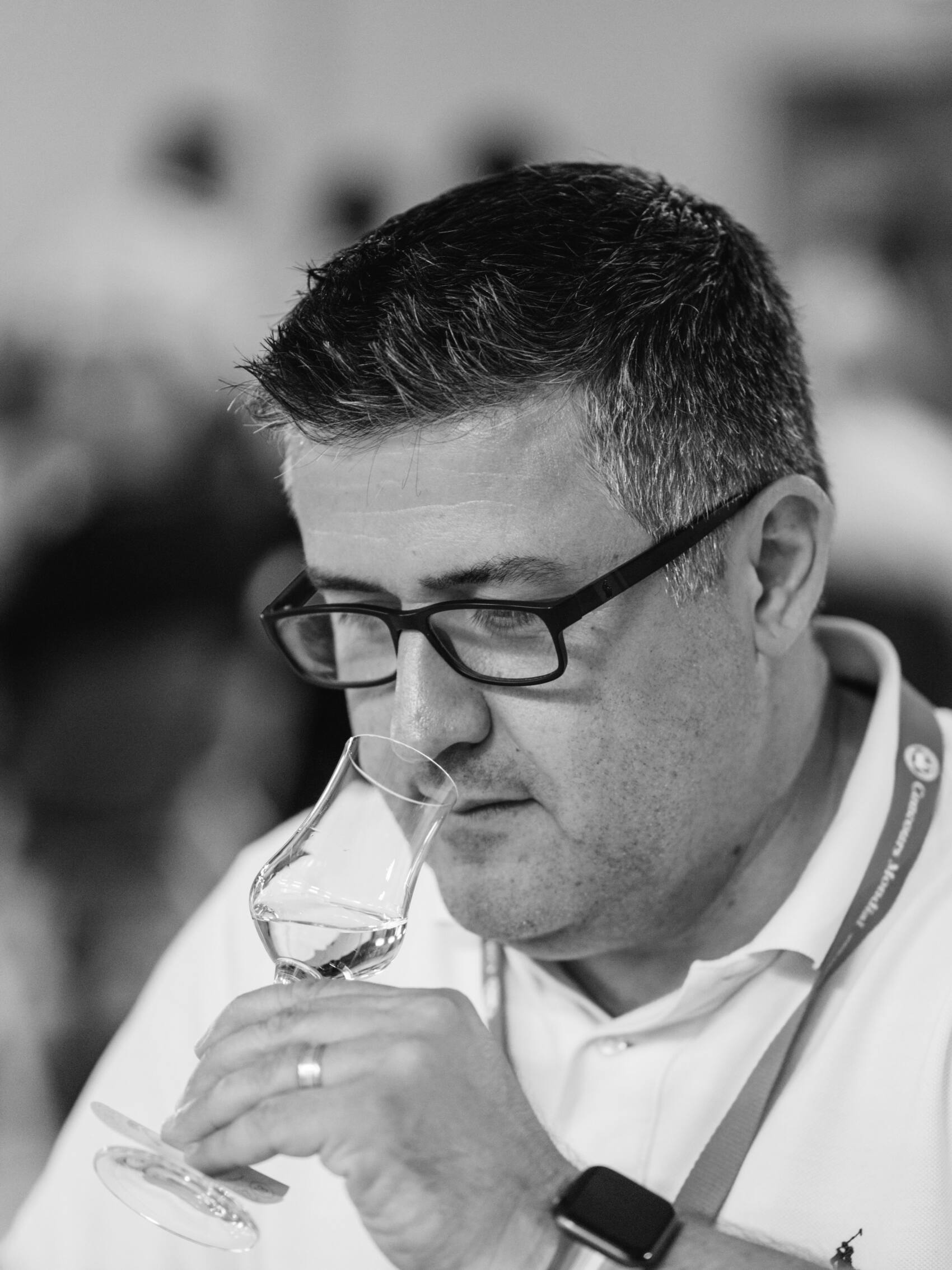 De Almeida Andre
United Kingdom
Drinks Industry Insider & 'Inside the Cask' blog owner with focus on drinks, retail and travel – Previously worked with many whisky and spirits brands across the on trade, off trade, prestige and duty free channels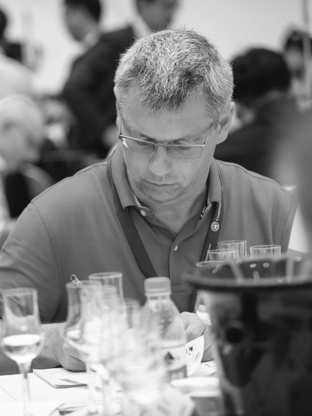 30 years experience in the spirits industry – Spirits director at Cinoco Wines & Spirits – 2012 Whisky ambassador of the year at the Belgium international whisky festival of Gent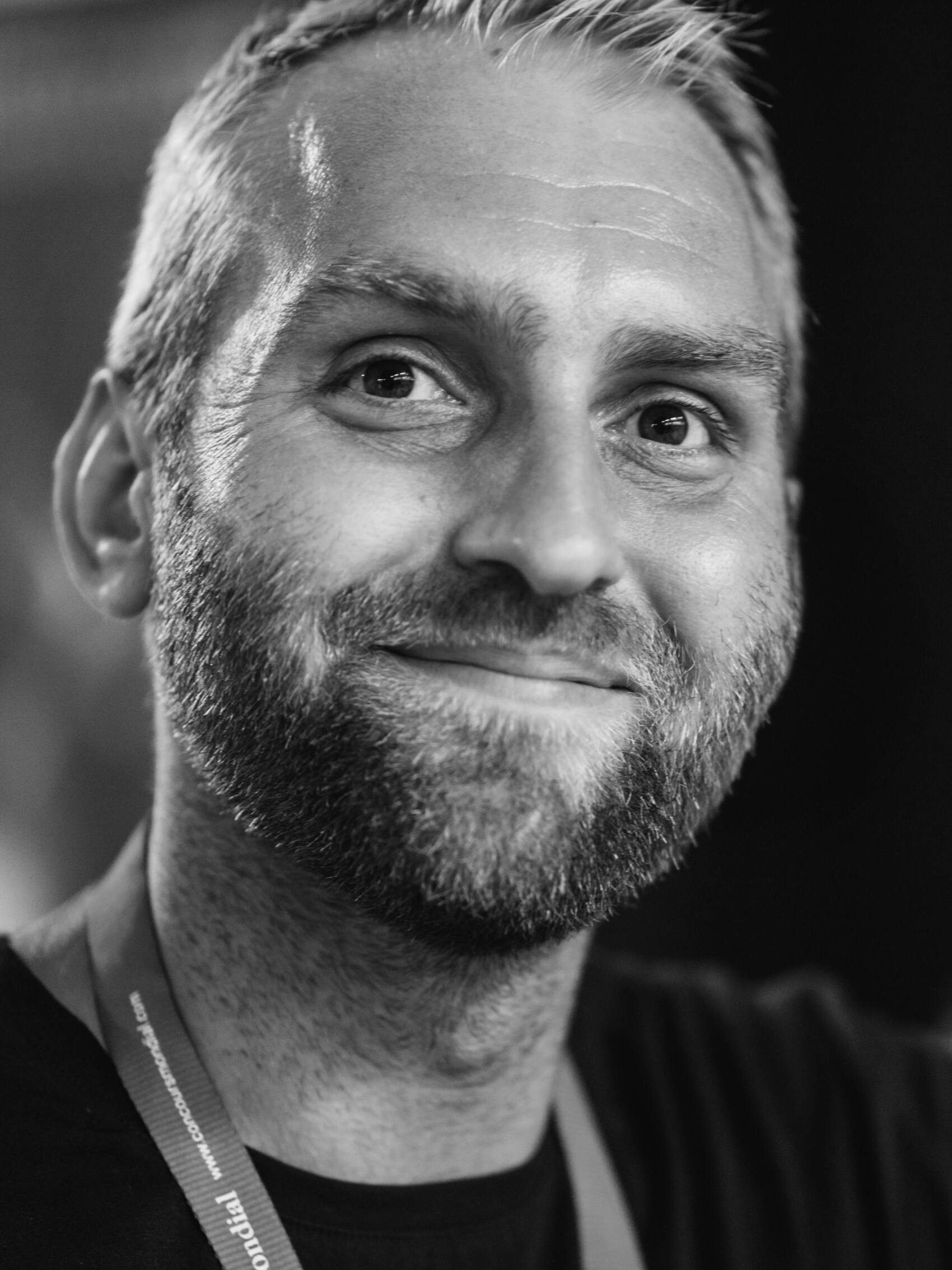 De Roany Guillaume
France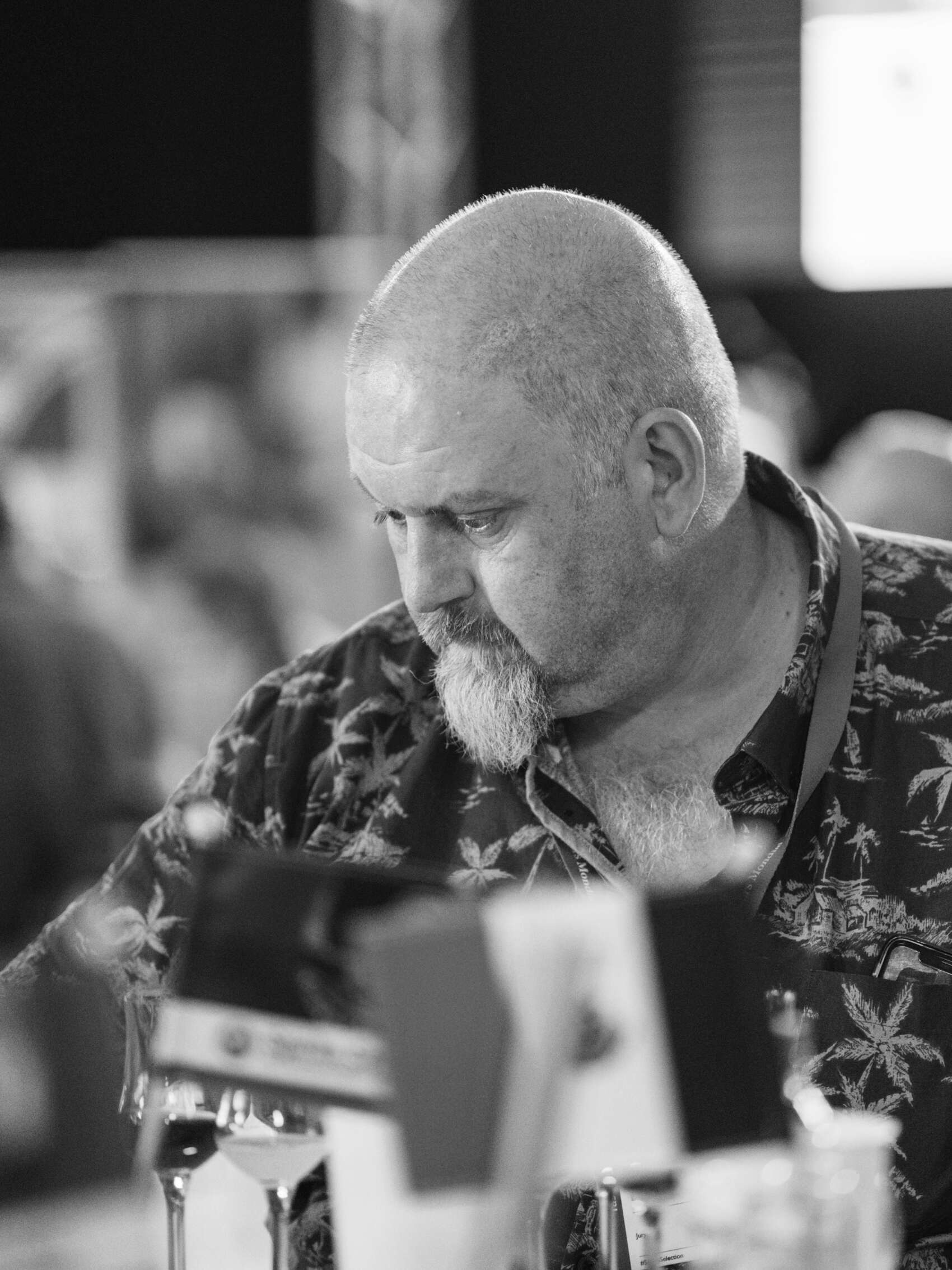 Dempsey Paul
United Kingdom
Sales & Marketing Director for Brave New Spirits, Glasgow-based independant Whisky Bottler & Blending company – Two times Whisky Magazine « Icons of Whisky » nominee – Former UK distributor for several premium Whisky and Spirits producers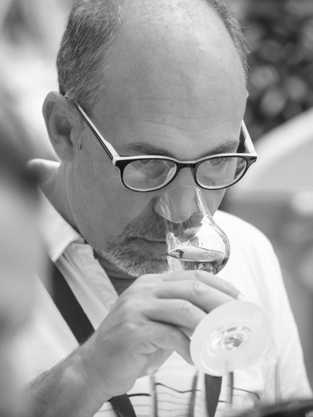 Founder and CEO of Enosis Ltd Co. – Italian ambassador at Concours Mondial de Bruxelles – Italian ambassador at Spirits Selection by Concours Mondial de Bruxelles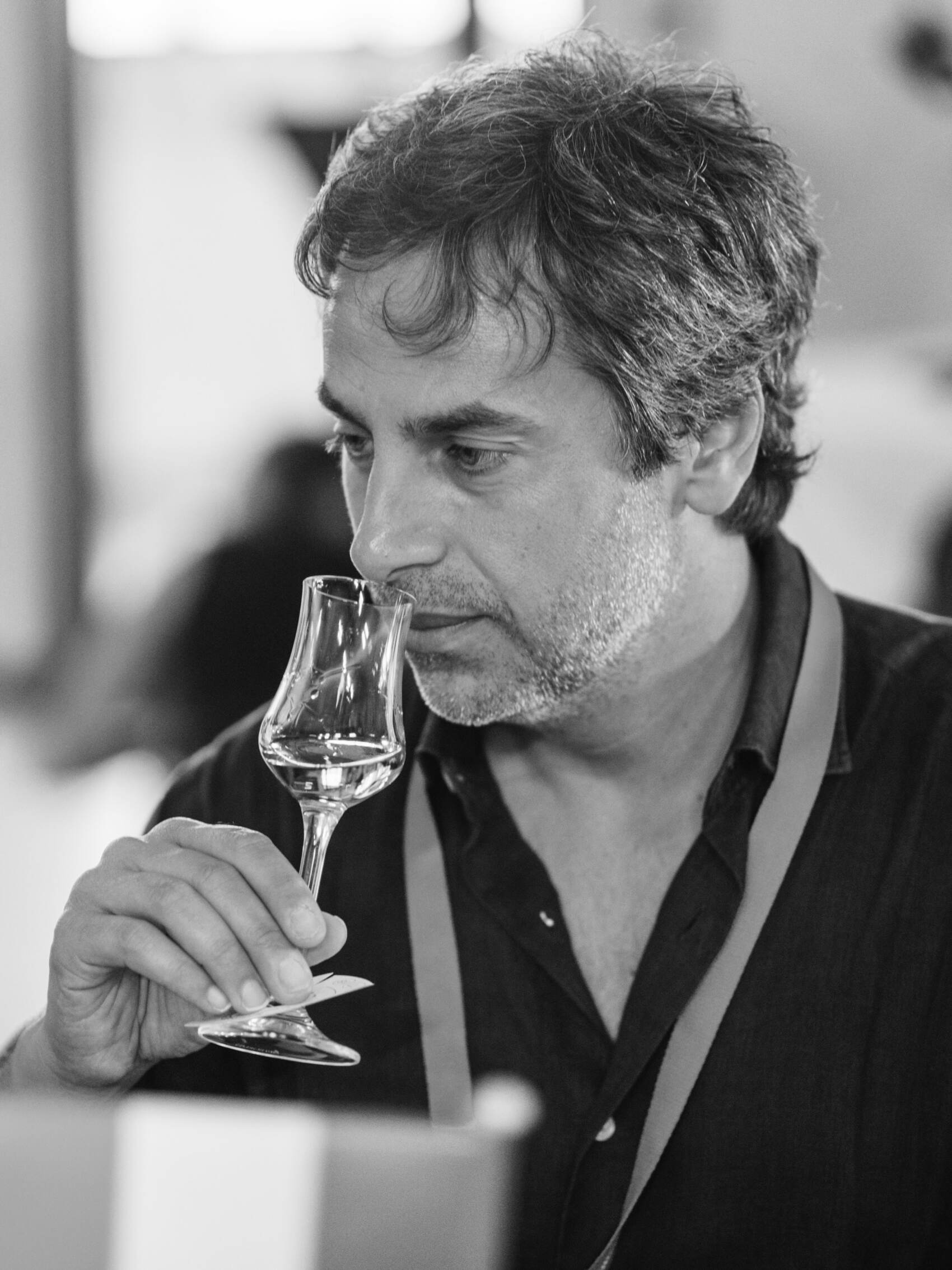 Freelance Journalist and Press Office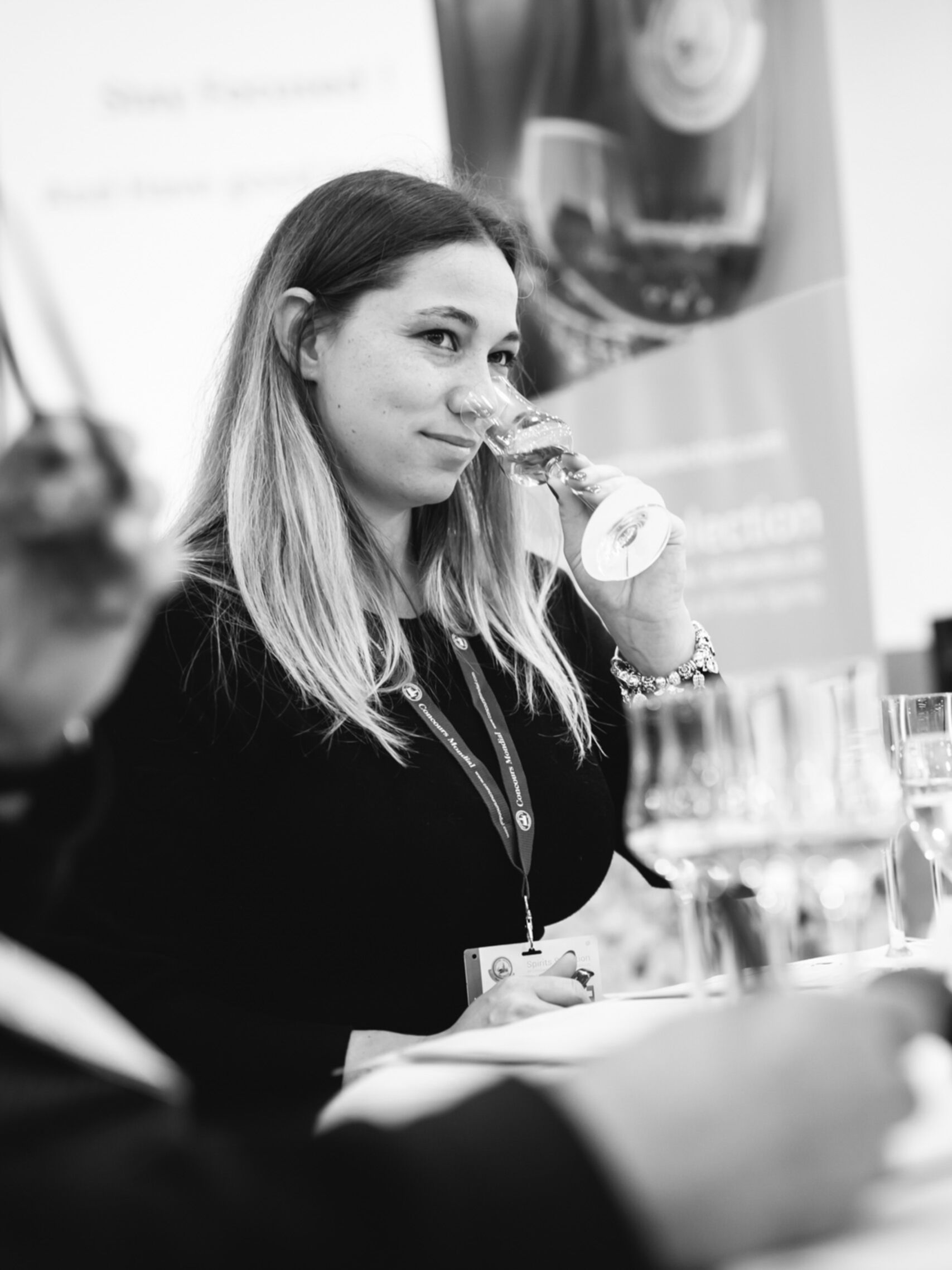 Fässler Ilona
Switzerland
Head of production & operation – Swiss Spirits Sommerlier
Agronomist from the University of La Serena and Oenologist from the University of Bordeaux – ISVV. Official Ambassador of the Pisco Producers Association, Pisco Chile A.G. Consultant for ProChile in international trade and for the National Institute of Agricultural Research, supported by the Ministry of Agriculture of Chile, for industry sustainability projects, traceability, recognition, education and culture.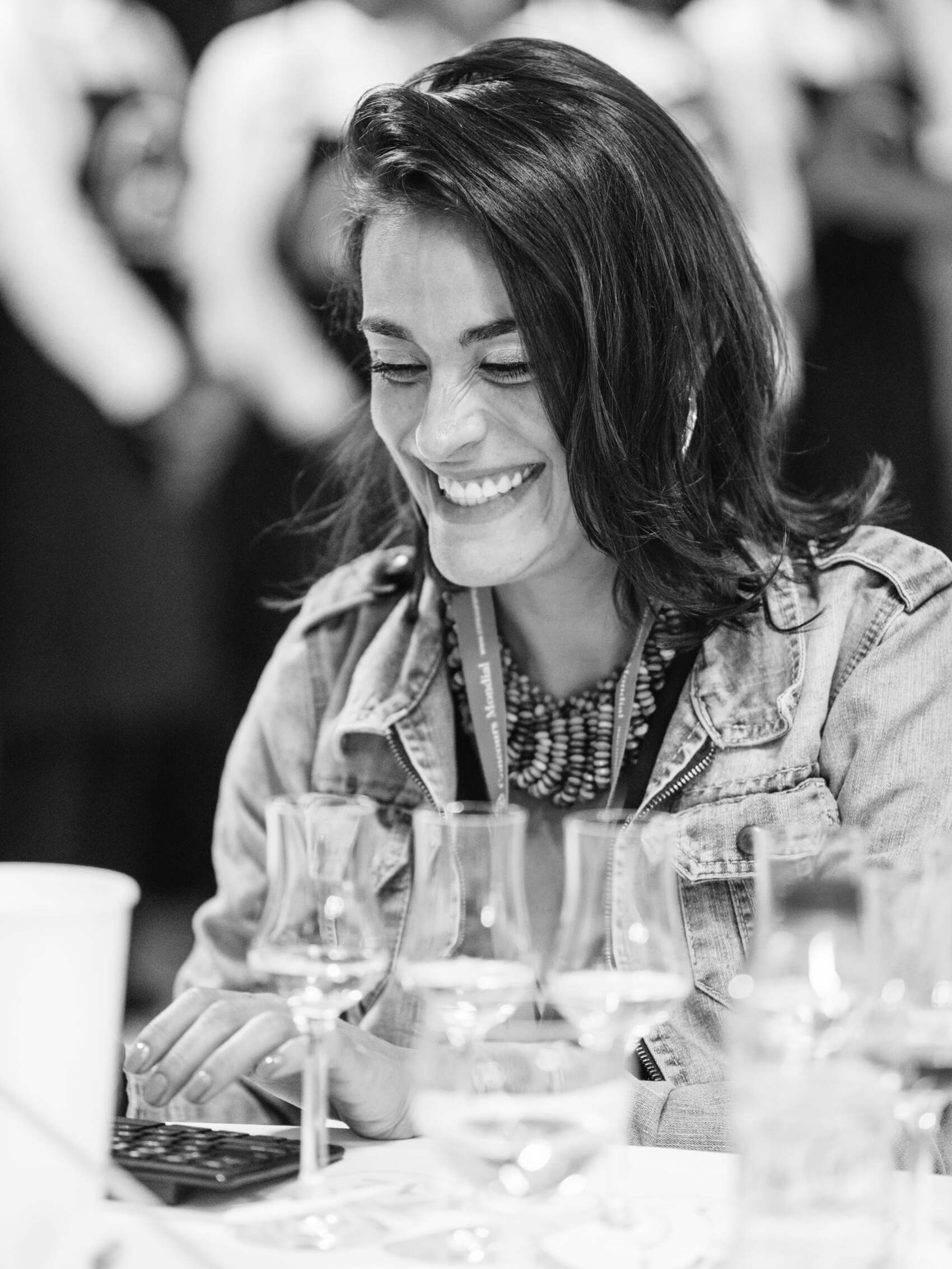 Beverage services consultant specialised in spirits and brawilian crqft products – Bar Consultant – Brawilian zood researcher – Script consultant @ GloboSat for the very first cachaça tv series – Columnist for "Prazeres da Mesa"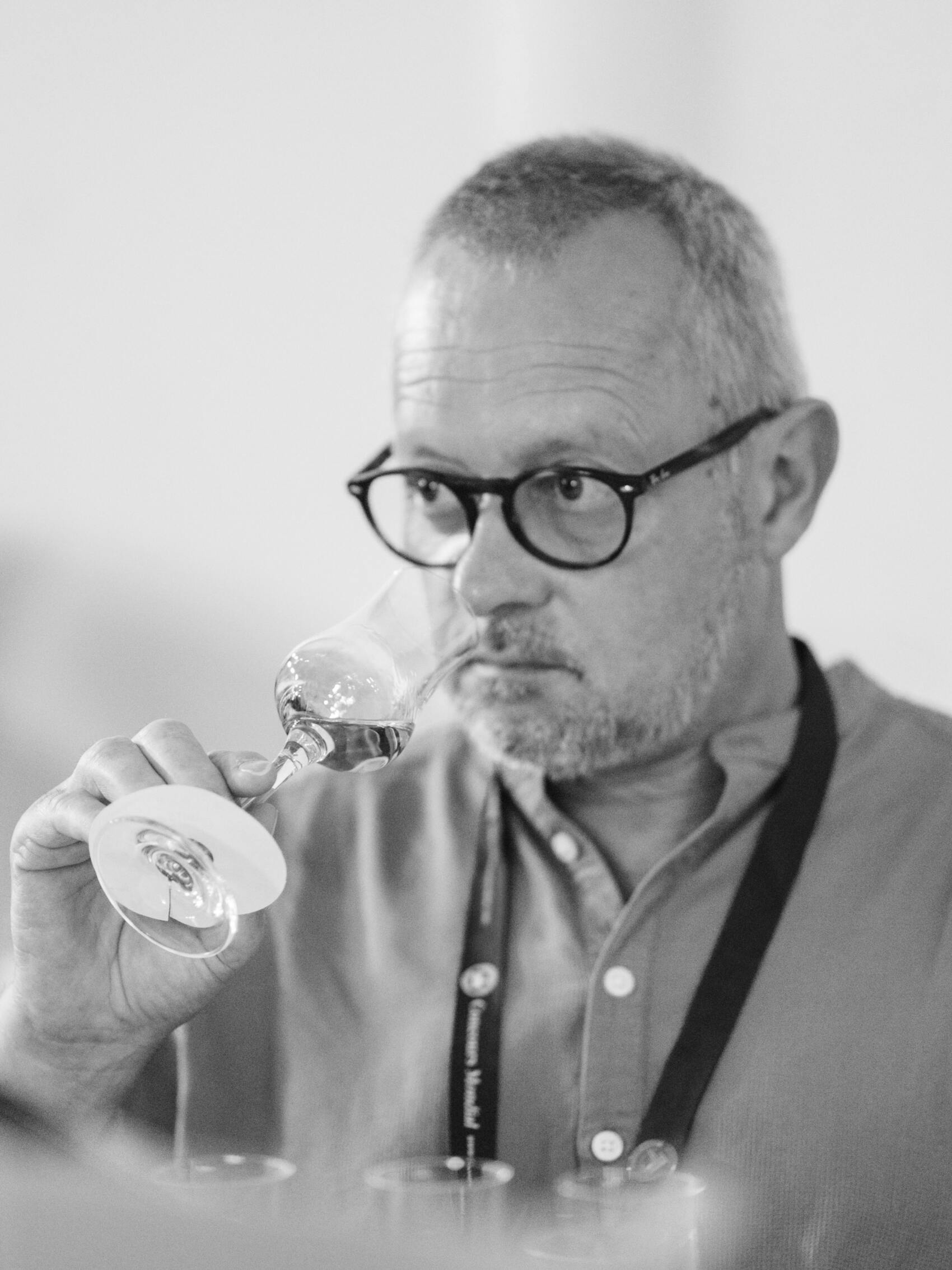 Cellar Master and site manager @ Spirits France Diffusion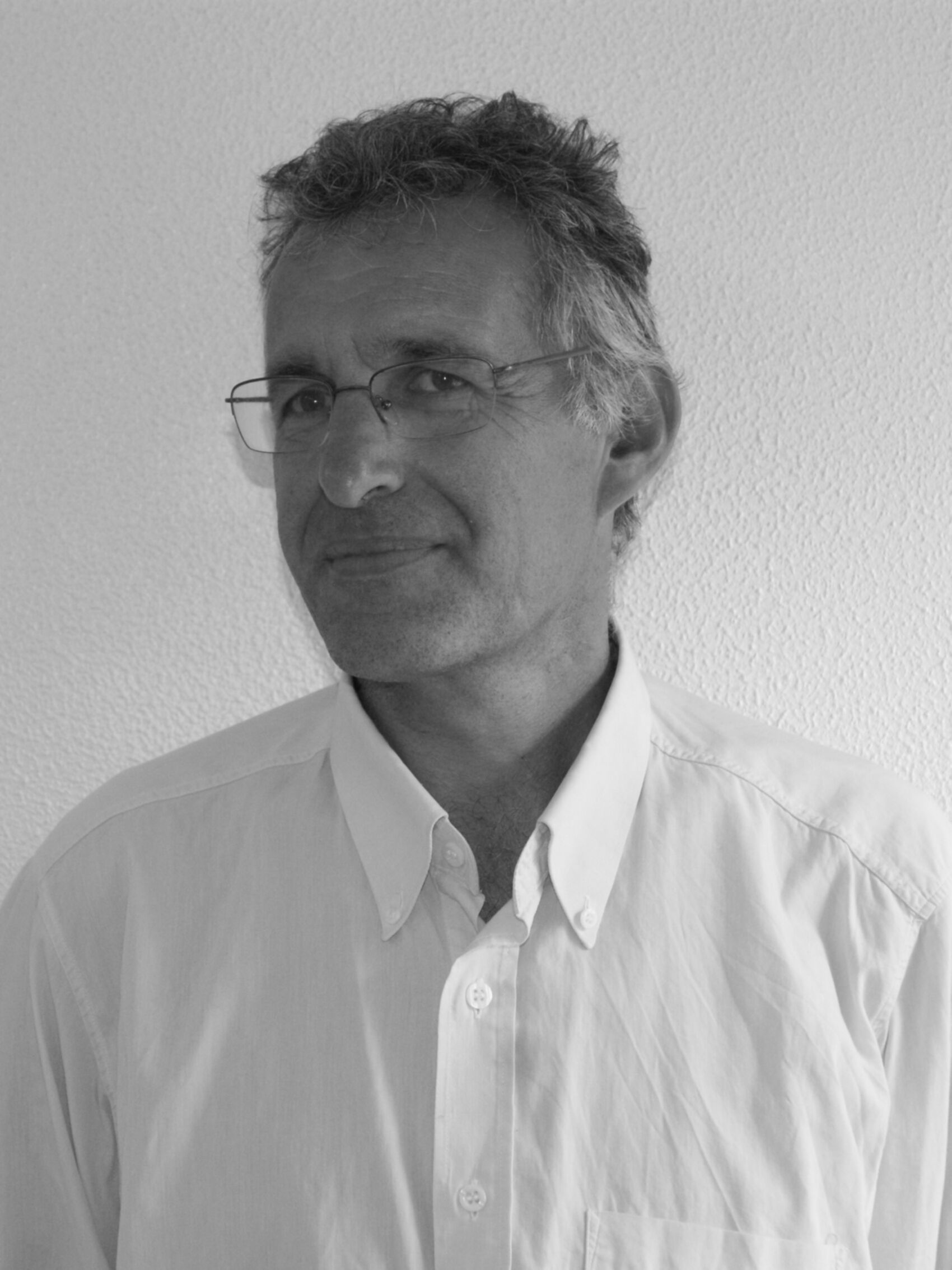 Chairman of Câmara de Provadores do Instituto do Vinho, do Bordado e do Artesanato da Madeira, IP-RAM
Oenologist – Spirit drink consultant : process & R&D – Creator of products for the spirits industry
Co-founder @ Papa Rouyo Distillery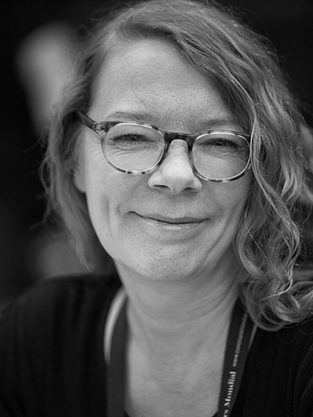 Gardener Jennifer
United Kingdom
Founder of Sip Or Mix in 2011 a Spirits Importer, Distributor and Brand Manager – Spirits Specialist currently on Absinthe, Gin, Rum and Liqueurs – Previously worked for a number of brands of Tequila, Pisco, Cachaca etc.
Global Brand Manager & Head of Advocacy at ITALSPIRITS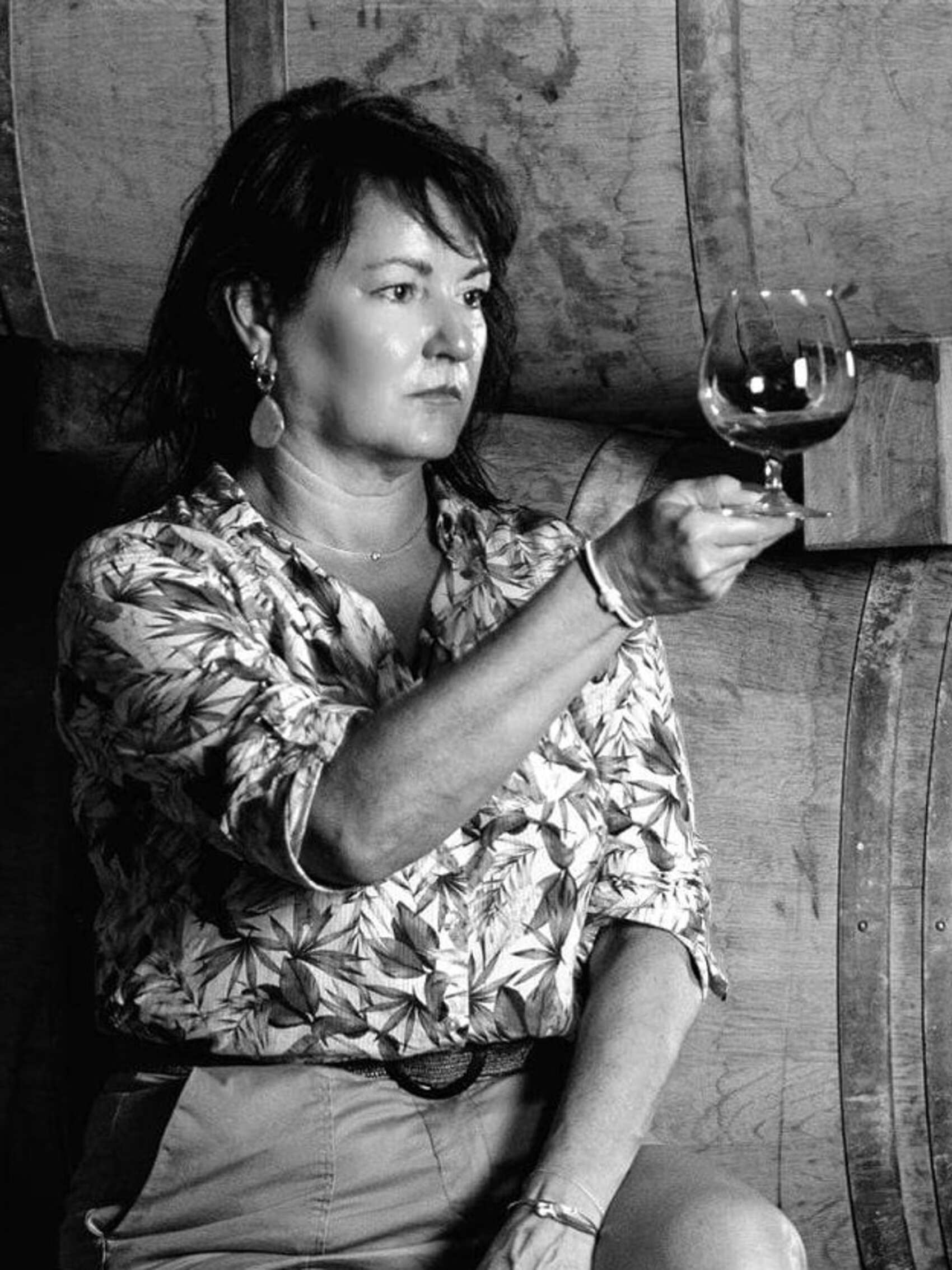 Gerz-Stamenkovic Solveig
Germany
Managing Director and Founder of FFL -Rum Brands- since 2011 – Rum speaker at several events – Previously International Travel Retail Business in Europe, South Africa, Mauritius and Military Bases for perfume industry – Currently developing her own brand for On and Off trade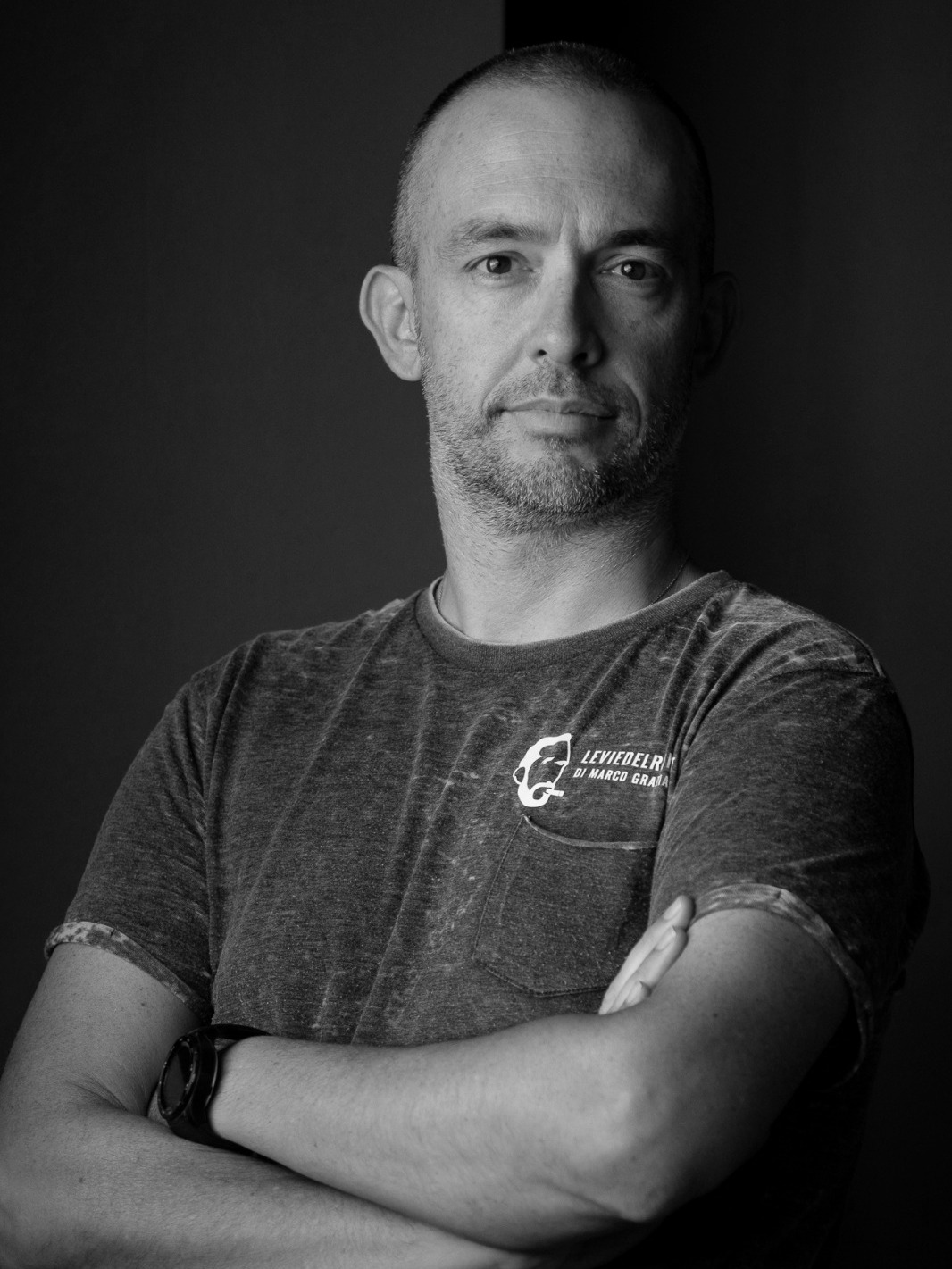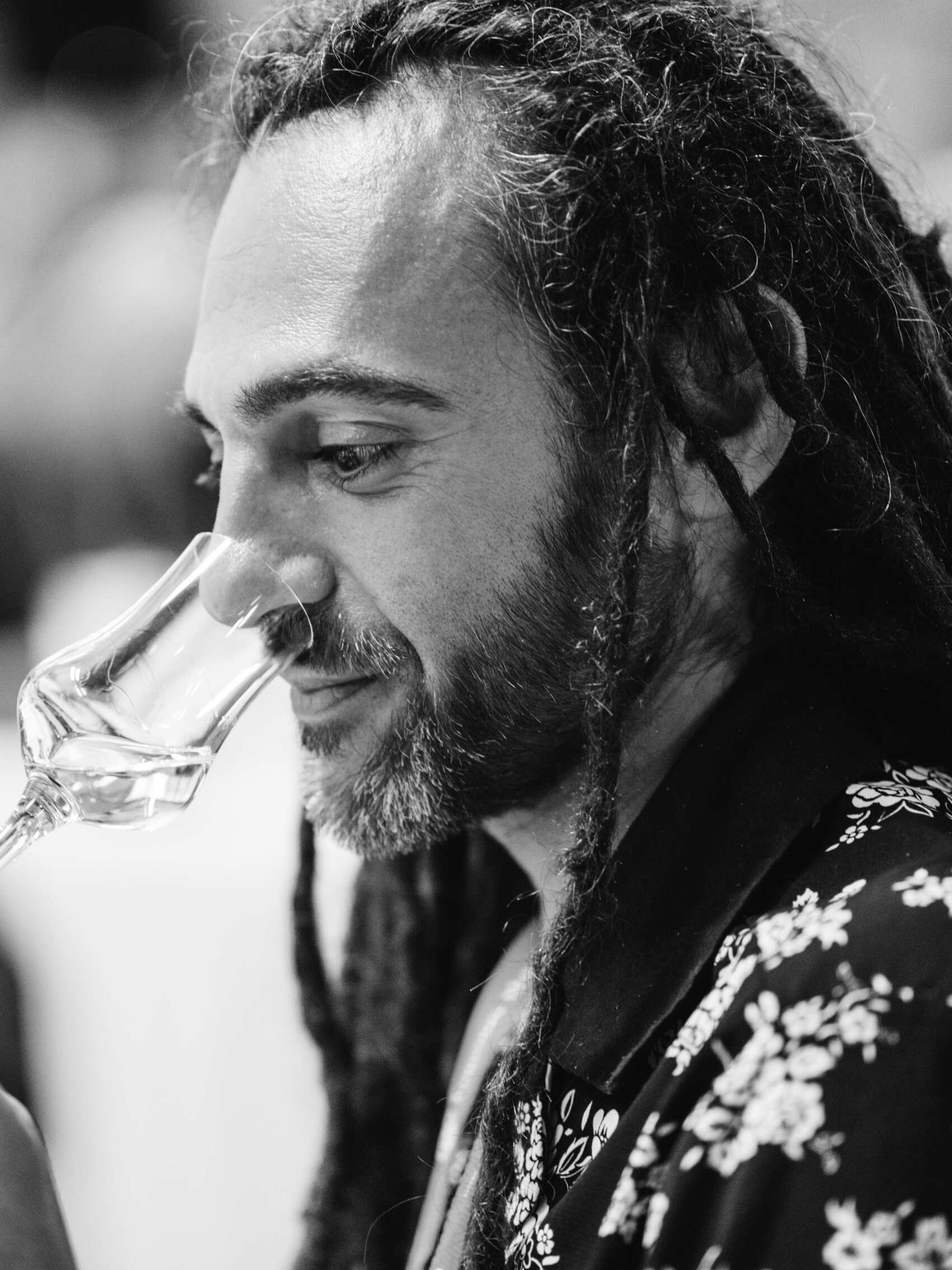 Brand Developer @ Rhums Damoiseau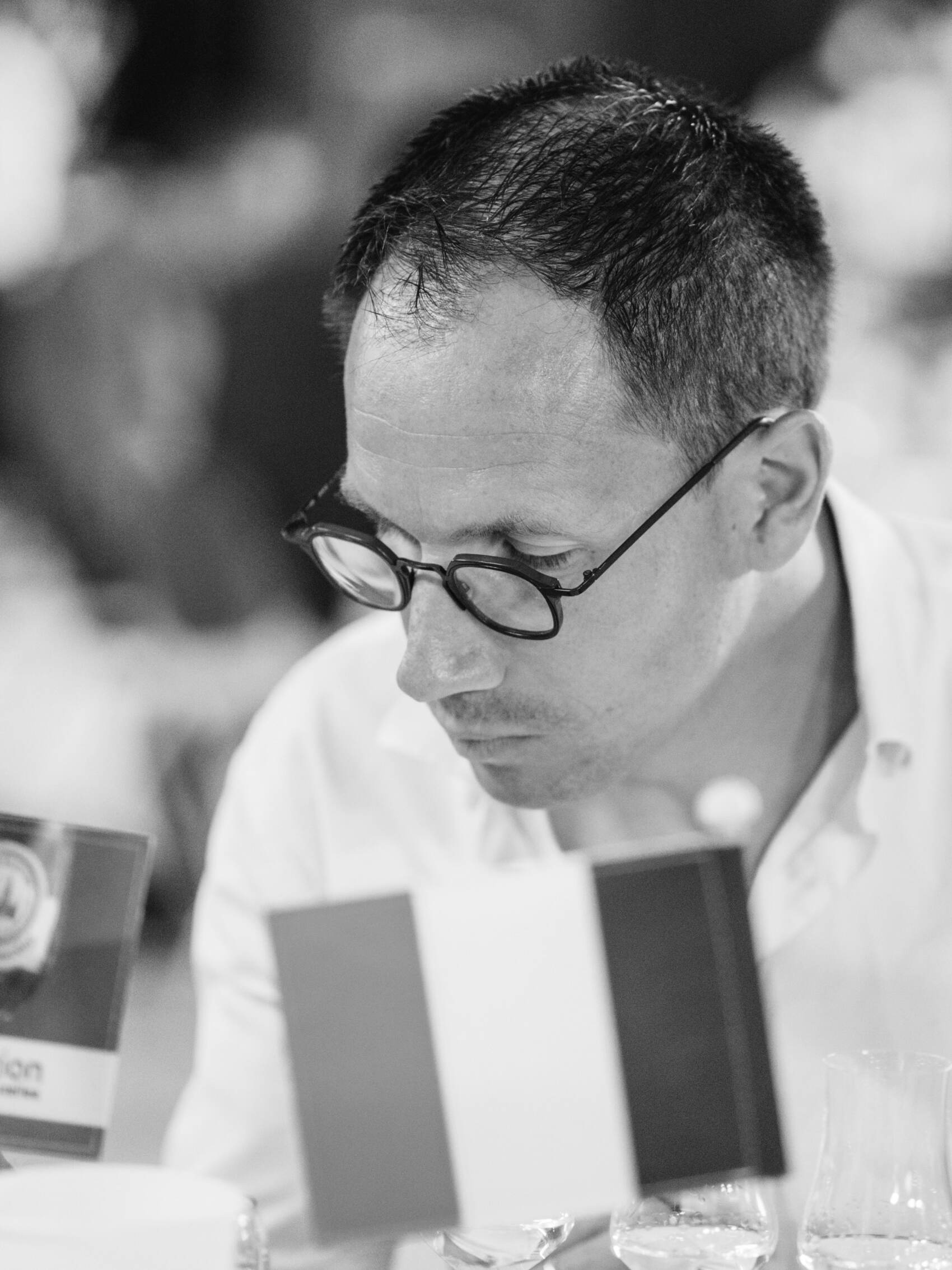 Oenologist – Sales manager for French market @ Laboratoires Dujardin-Salleron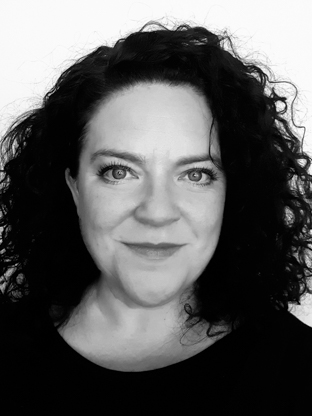 Hamilton Julie
United Kingdom
Global Whisky Ambassador – Elixir Distillers, Director – Glasgow's Whisky Festival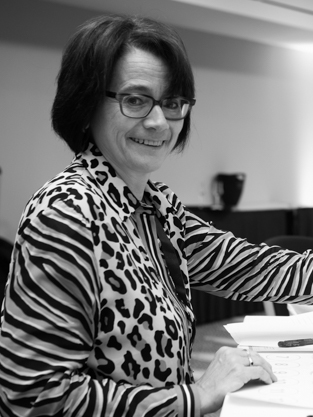 Owner of Premium Spirits, a brand building company of quality spirits brands since 2002 – Importation and distribution of premium spirits for B2B – Keeper of the Quaich 2014 – Belgian Whisky Ambassador 2010
Founder & CEO @ Rhum Karukera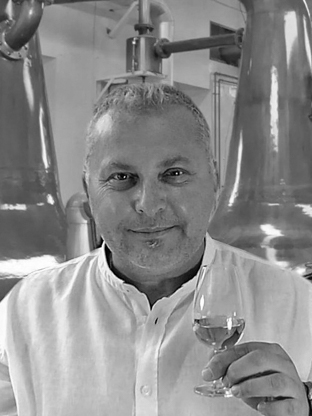 Herceg Zvonko
North Macedonia
President of Macedonian Association of Sommeliers (MASOM)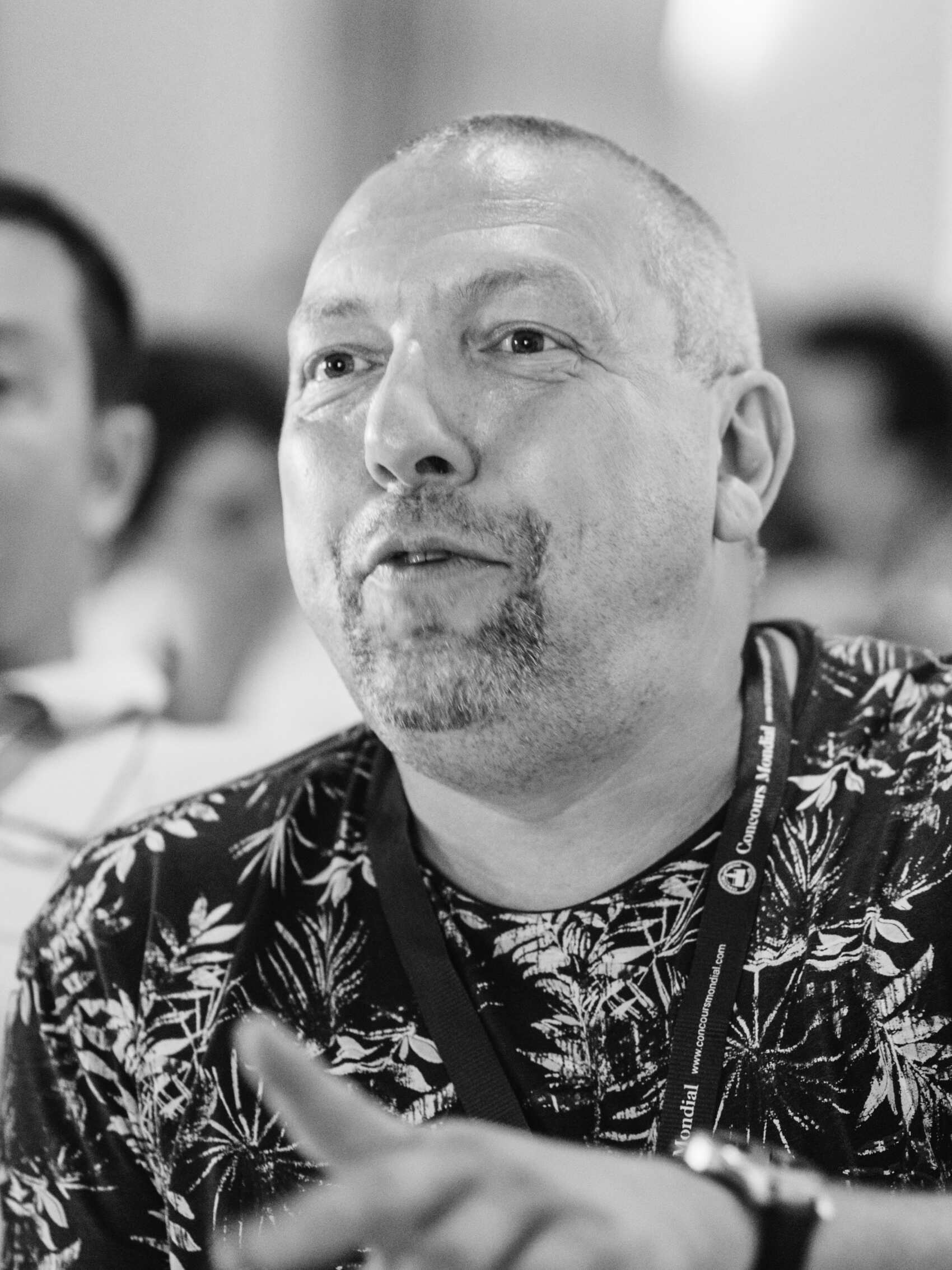 Hindryckx Dimitri
Belgium
Spirits Distributor – Founder of Angel's Share Tasting – Account manager at Premium Spirits ( Founder of The Spirits Tasting Club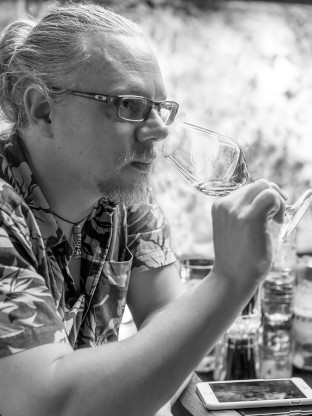 Holland Peter
United Kingdom
Sugarcane Spirits Ambassador – Event host – Chair judge for a number of spirits competition – Consultant for rums – Owner of thefloatingrumshack.com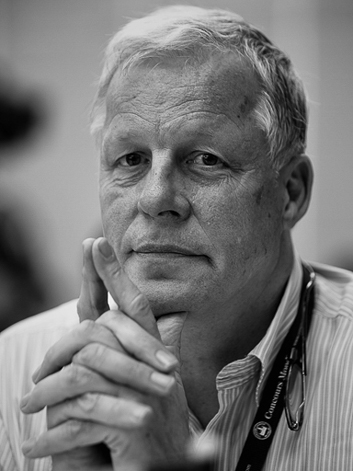 Huijsman Willem
Netherlands
Huijsman Consultancy & Trading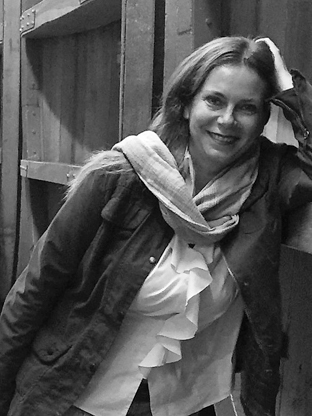 Food, Winne & Spirits Editor – Partner of the Difford's Guide Greece & Cyrpus – Founder and Executive director of Metron Ariston Making Responsibility a Trend Civil Non Profit Partnership – Founder of Aegean Cocktails & Spirits – Athens Rum & Whisky Festival and Cyprus Cocktail Festival co-organizer.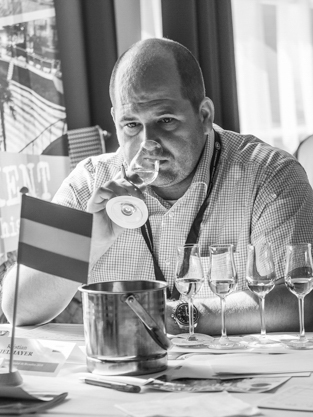 Kielmayer Kristian
Hungary
Wine and Spirit Consultant with key focus on communication, education, sensory and sales support – Advisor for the Hungarian Ministry of Agrictulture on geographic indications for wine and pálinka – Certified winemaker – WSET Diploma holder in wines and spirits – WSET certified Saké expert – Master Roaster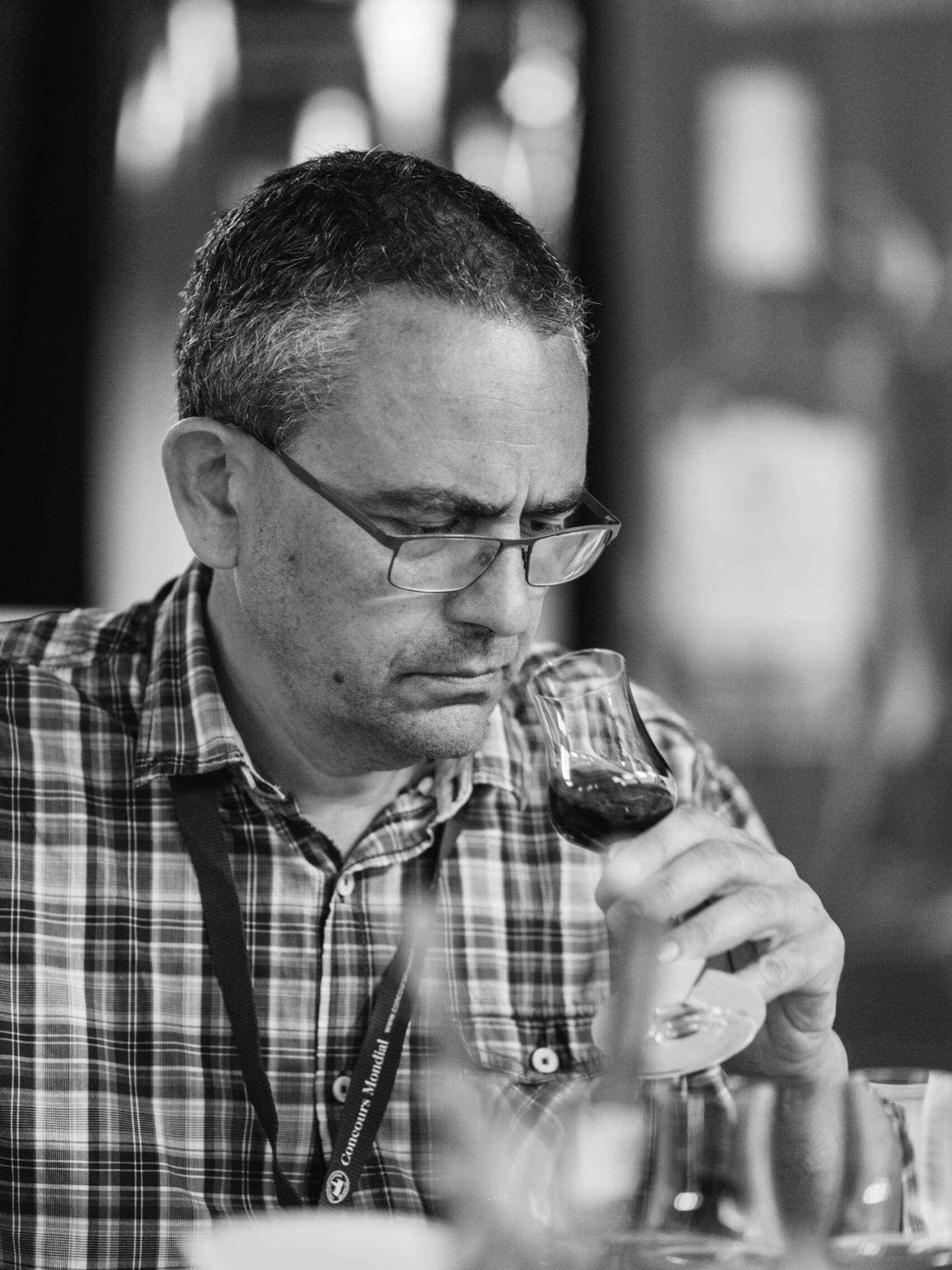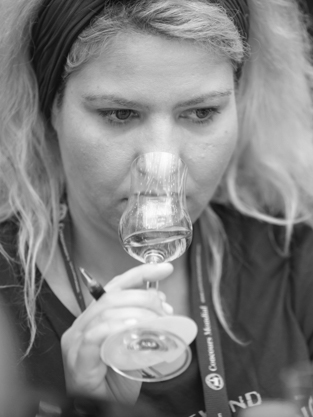 Kyriakopoulou Chrysoula Konstantina
Greece
Editor-in-Chief at Athinorama Wine and Spirits Magazine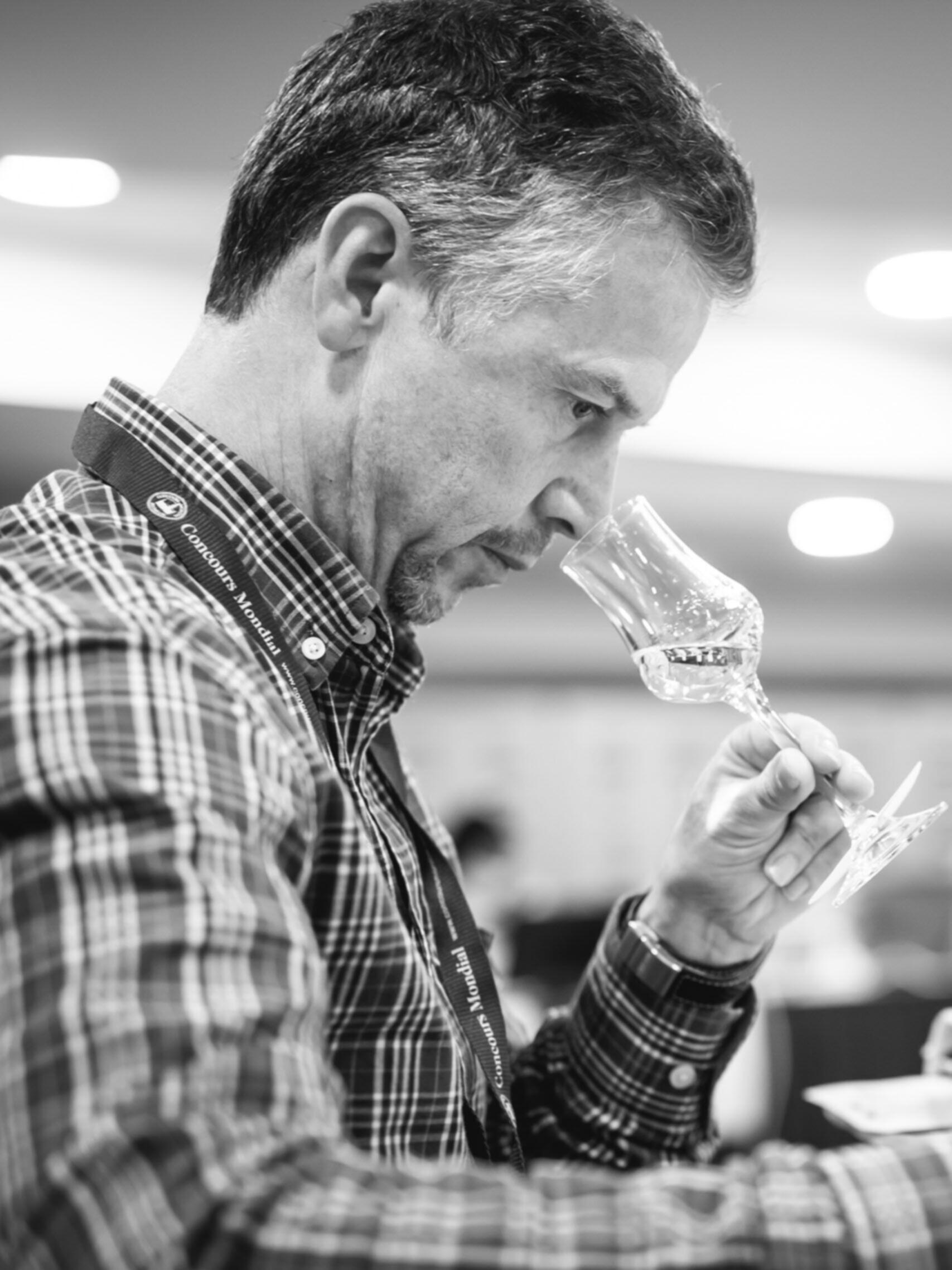 Purchase & Sales Director for spirits and fortified wines at Young Charly
Lanfear Hannah
United Kingdom
The Mixing Class founder – Bar opening consultant – Previously Global brand ambassador, sales and marketing manager @ Jensen's Gin – Imbibe's Educator of the Year 2019 – WSET Spirits Educator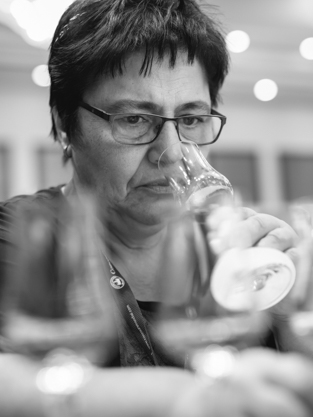 Levieva Margarita
Bulgaria
Editor in Chief Vine & Wine Association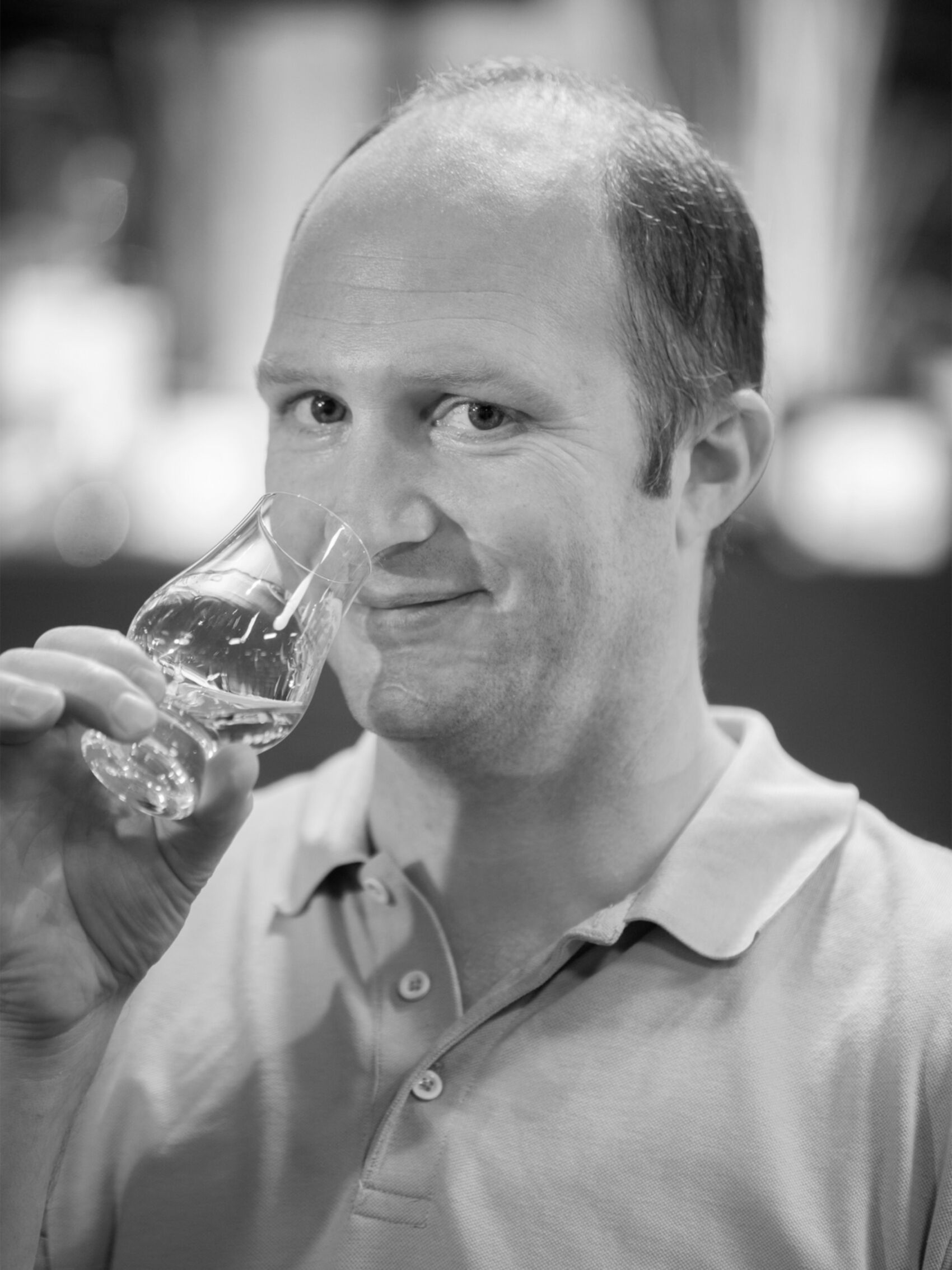 Spirits purchaser with focus on whisky and rum at Massen Shopping Center
CEO at Entwine Consultancy Asia – Malaysia first Certified Sommelier – Master of Sake from Sake Service Institute of Japan – Consultant – Educator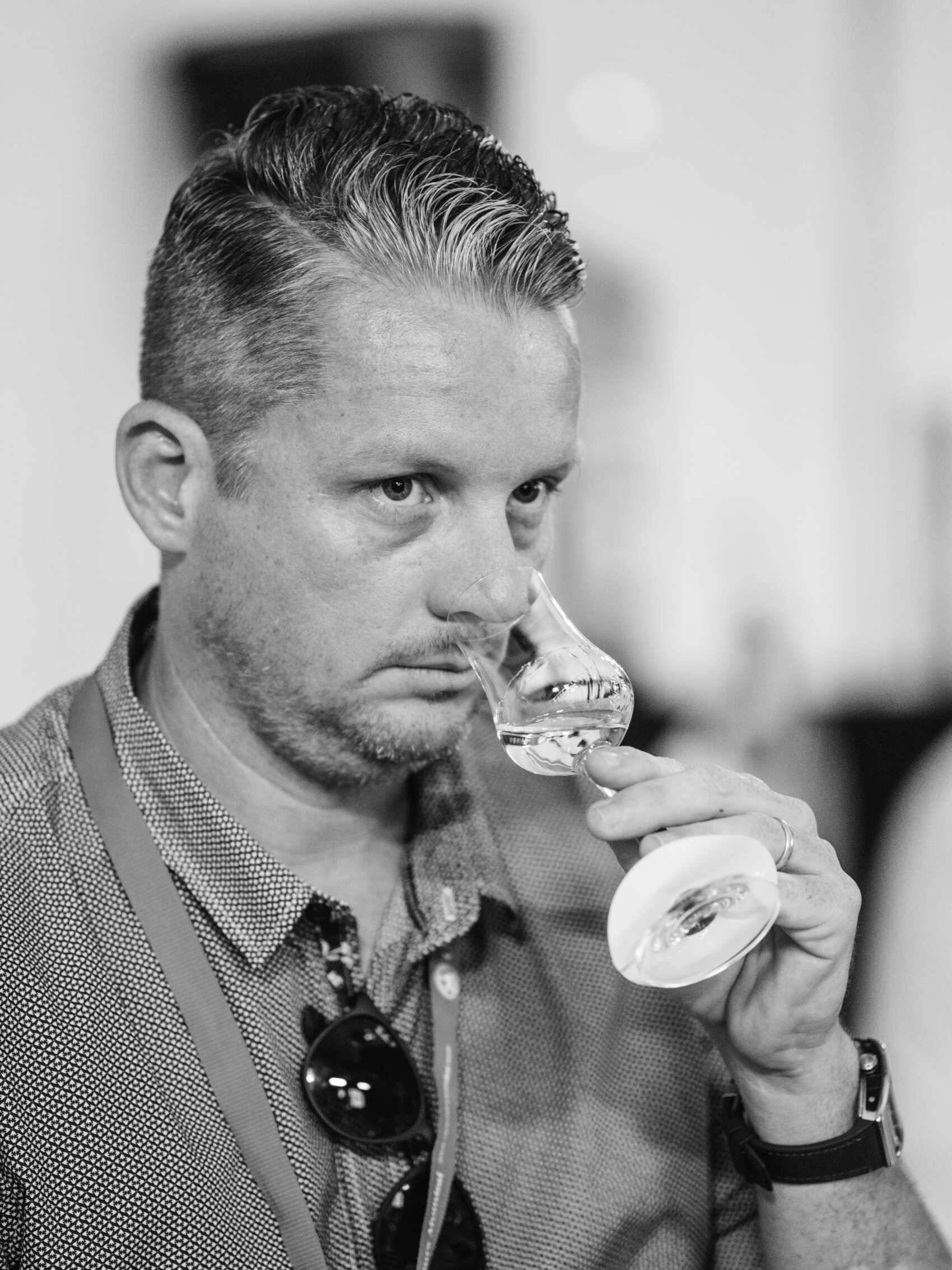 Longueteau François
France
Cellar Master @ Distillerie Longueteau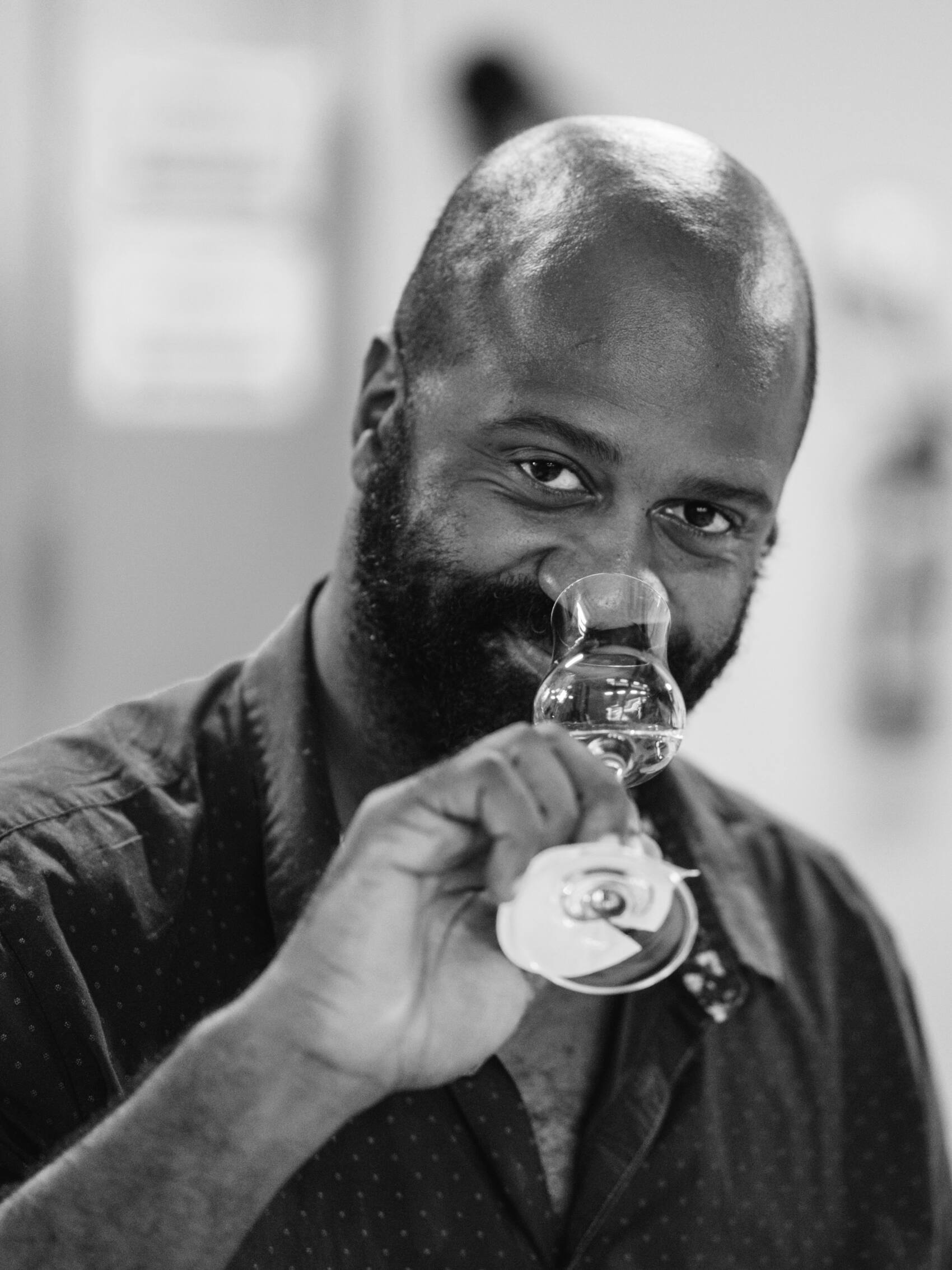 General Manager @ Dufry – Spirit & Tobacco (Travel retail) – 10 years experience in the spirits industry in the field of distribution, retail, travel retail, Hotel & leisure in Switzerland, France, Caribbean, French Guiana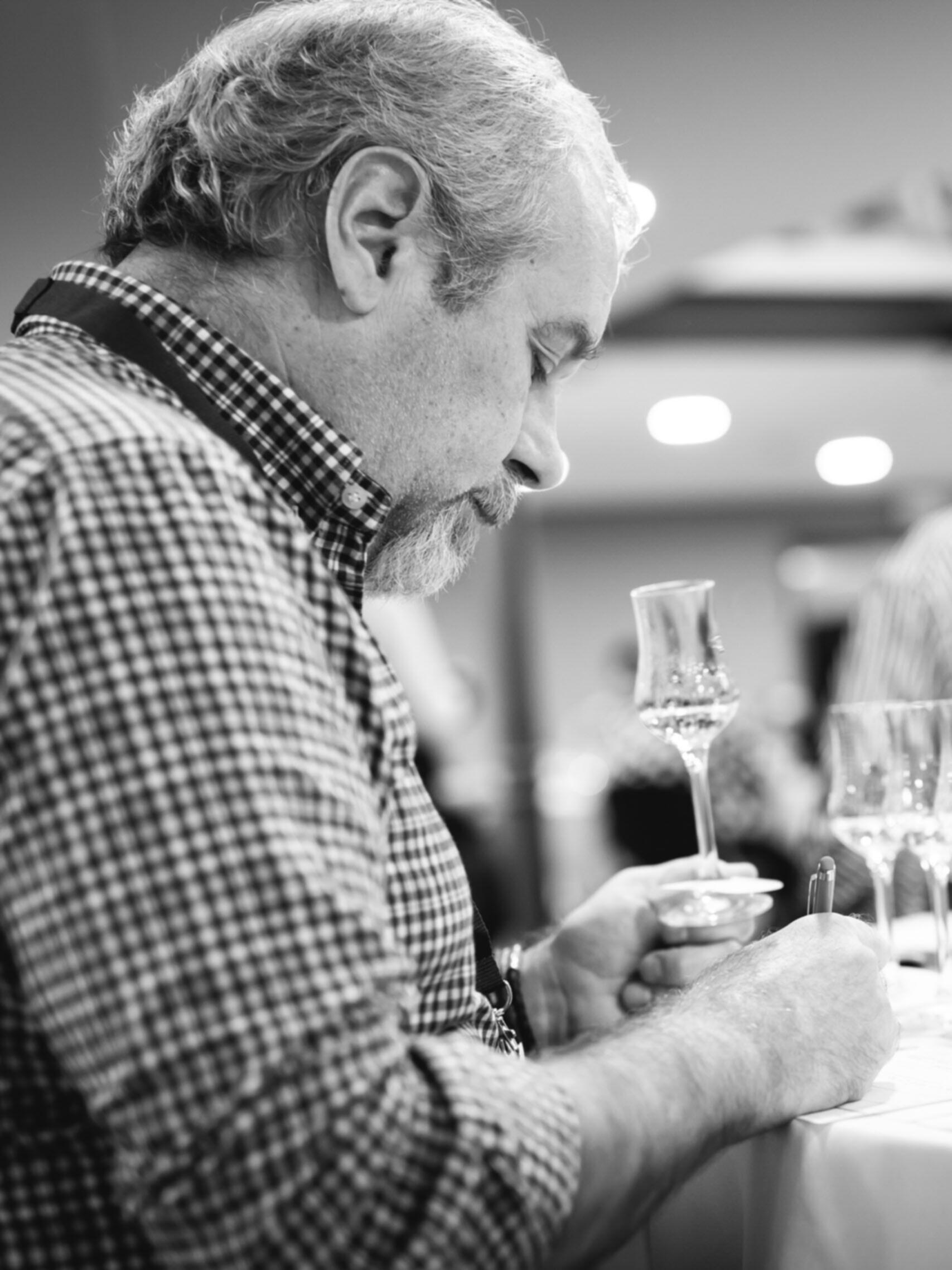 Maestrelli Maurizio
Italy
Journalist – Editor in Chief of « Il Barman » – Beer writer – Beer judge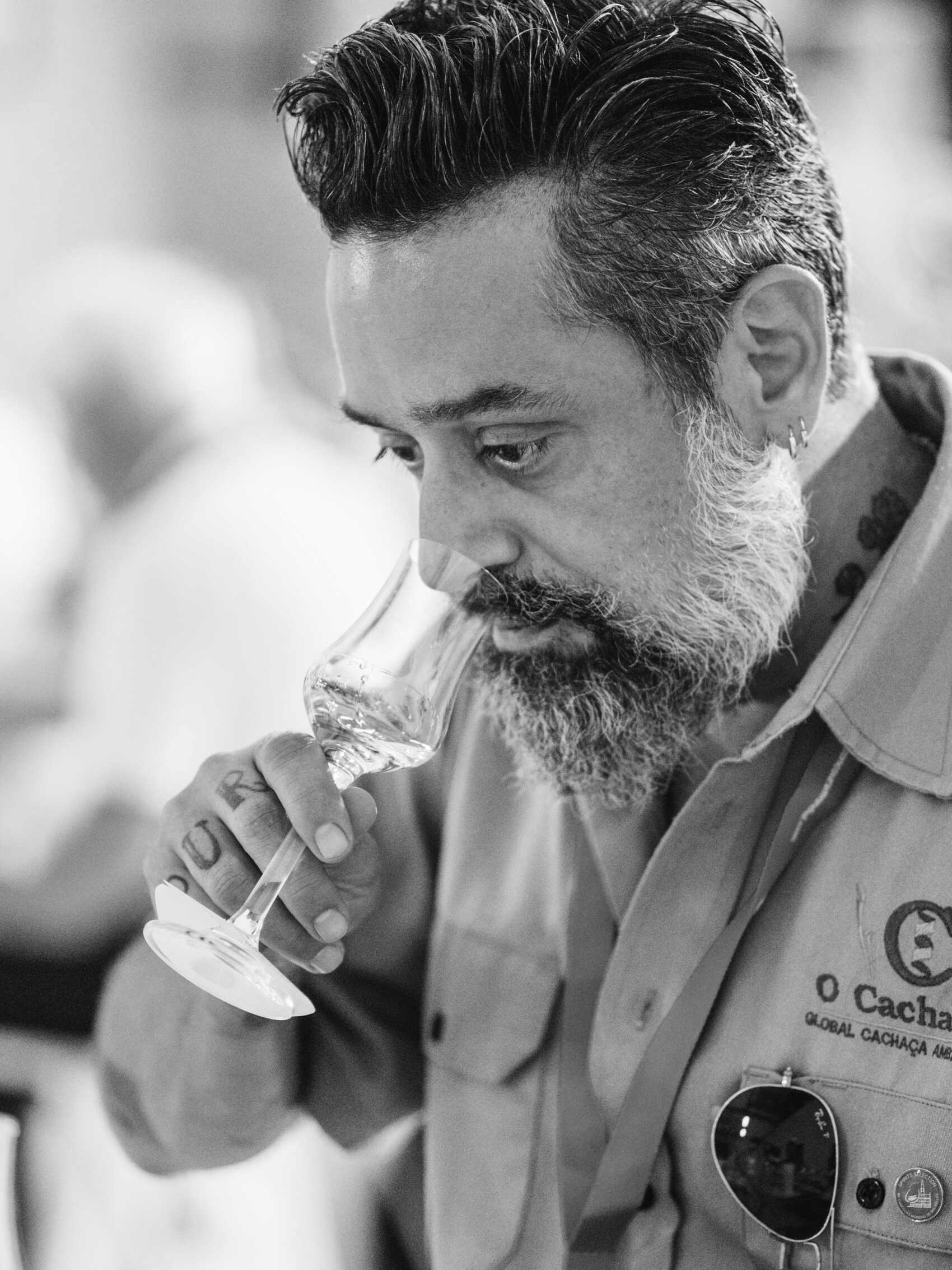 Cachaça specialist – Sommelier – Chef – Level 2 degree in spirits WSET – Columnist « O Cachacier » at Paladar on the newspaper "O Estado de São Paulo" – President of "Cúpula da Cachaça" – One of the most requested speakers about cachaça in the world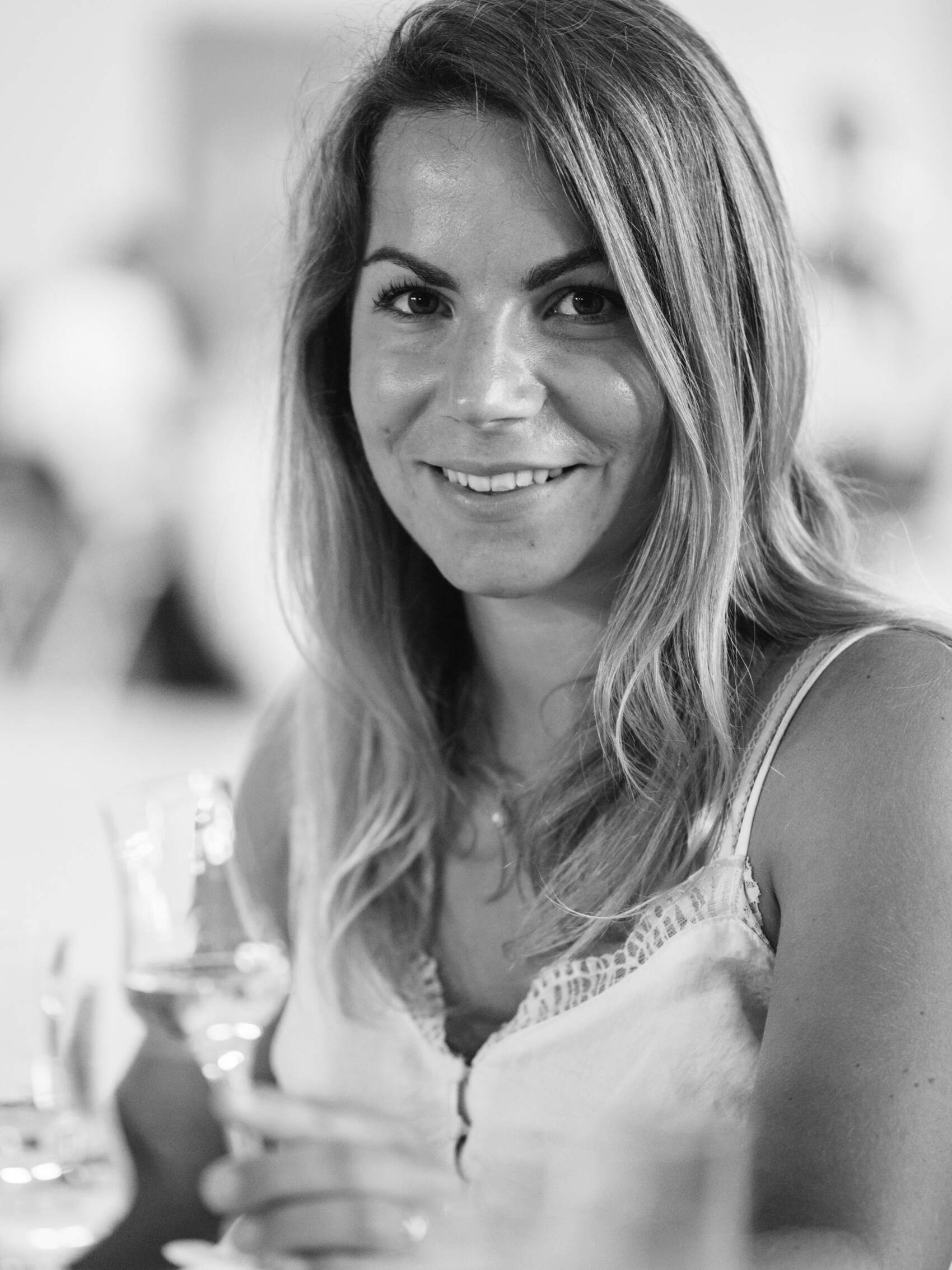 Spirit Buyer & R&D manager for spirits and drinks at « Les Grands Chais de France »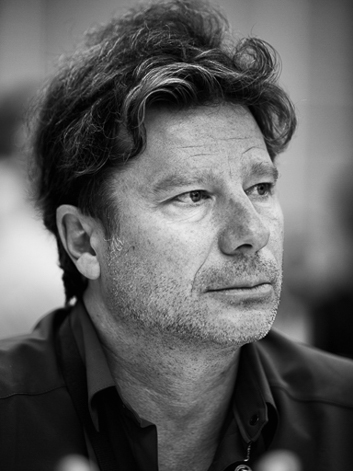 Columnist for la Revue du Vin de France & Le Figaro – Author of « Rhum » (Hachette 2022), "Whisky (EPA 2021)" & « Iconic Whisky, world top five most distributed book on spirits – Ambassador of the Scotch Malt Whisky Society.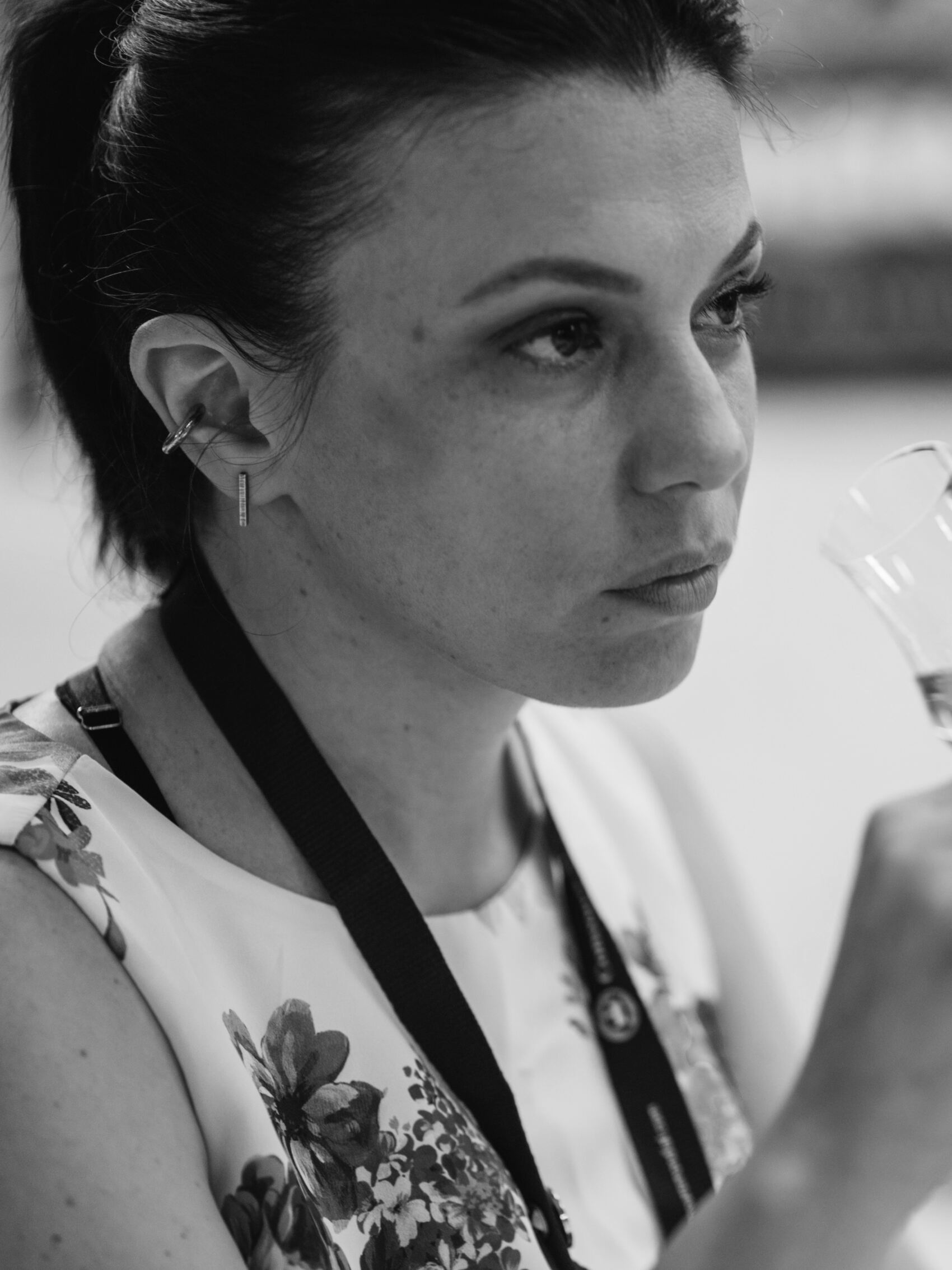 Maridaki Antonia
Bulgaria
Commercial Manager at Diageo for Europe Partner Markets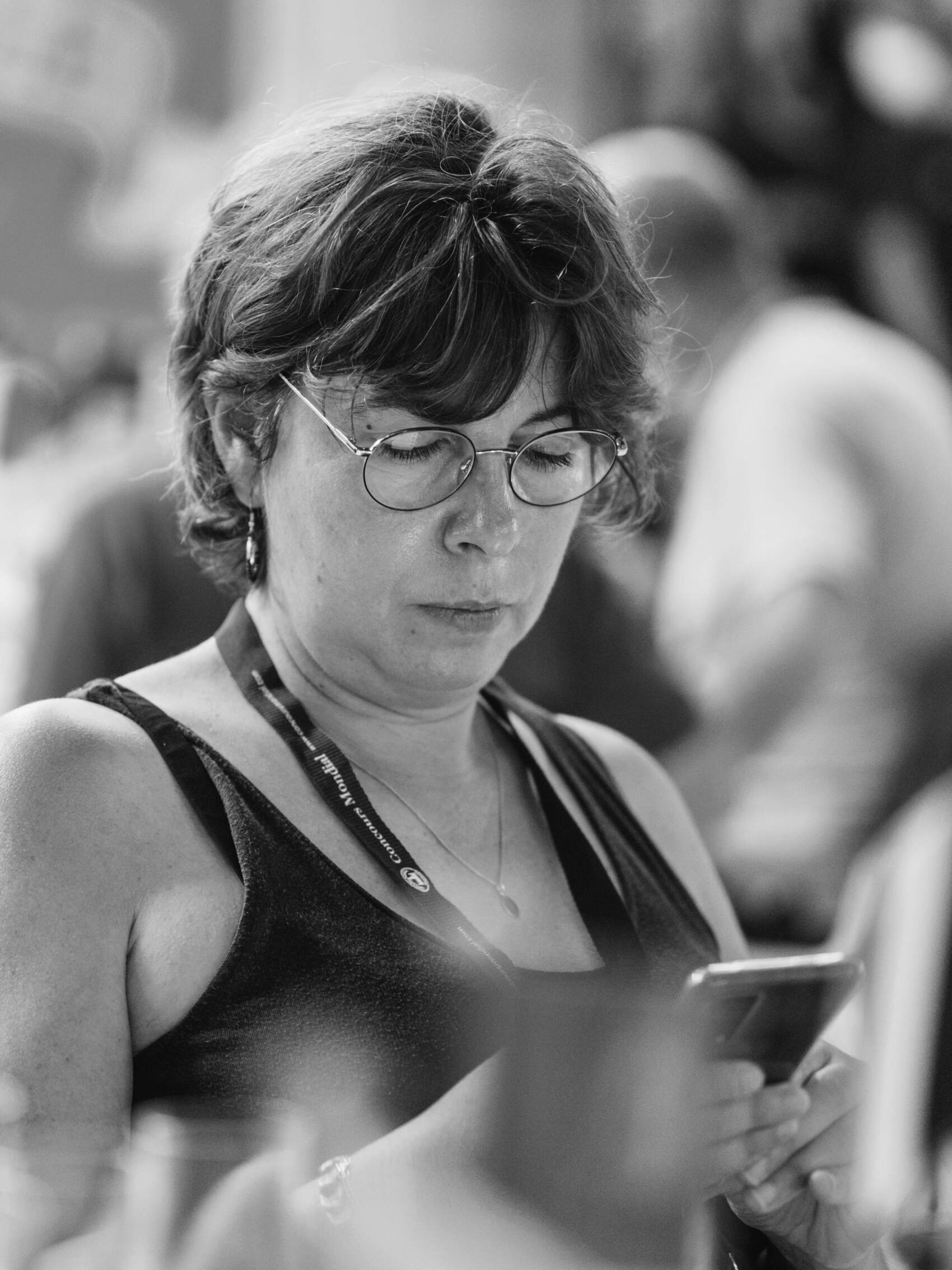 Journalist specialised in the world of the spirits, cocktails and beers.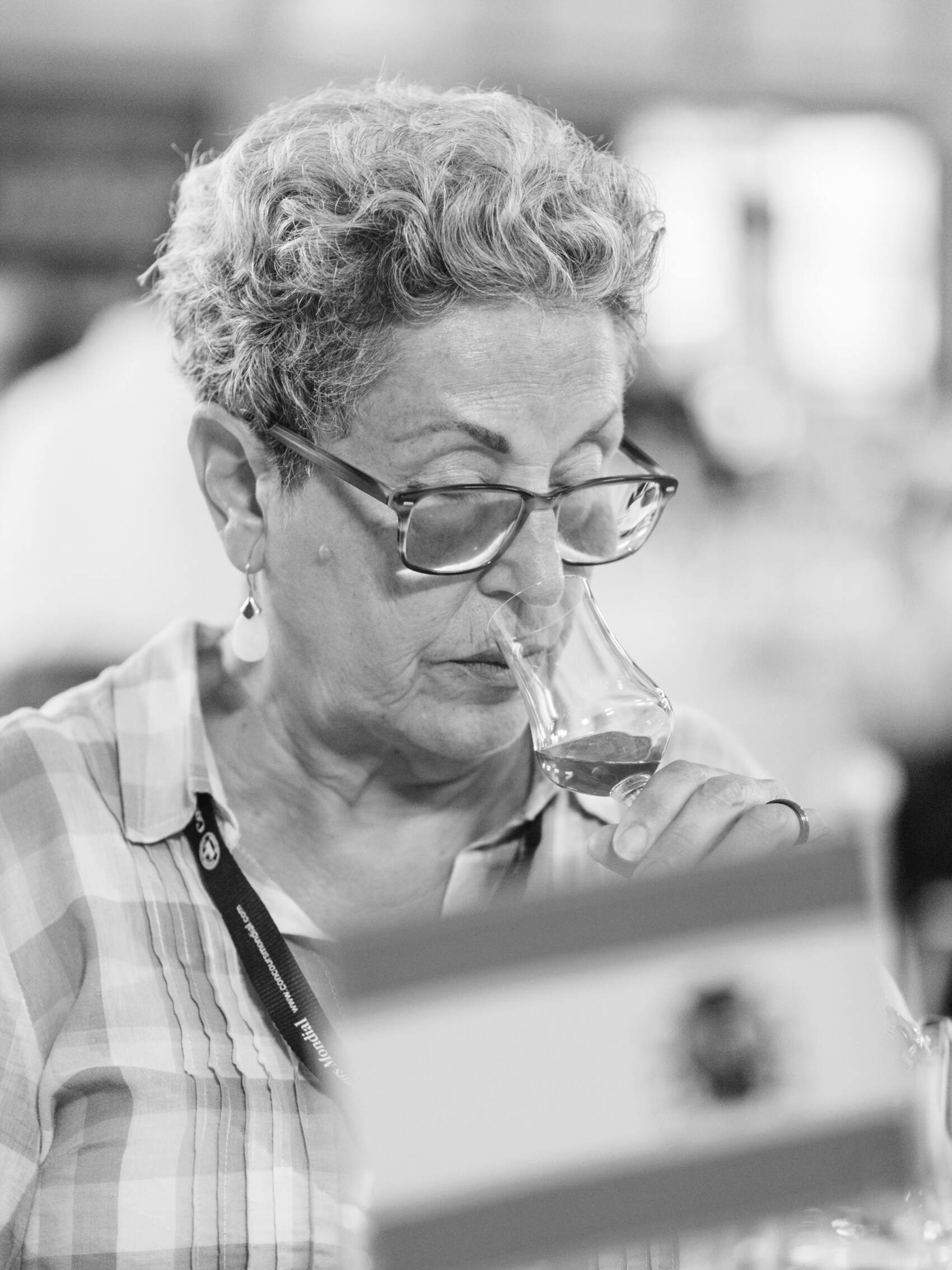 Martín Tejera Maria-Luisa
Spain
Wine writer – Hospitality trainer – Blogger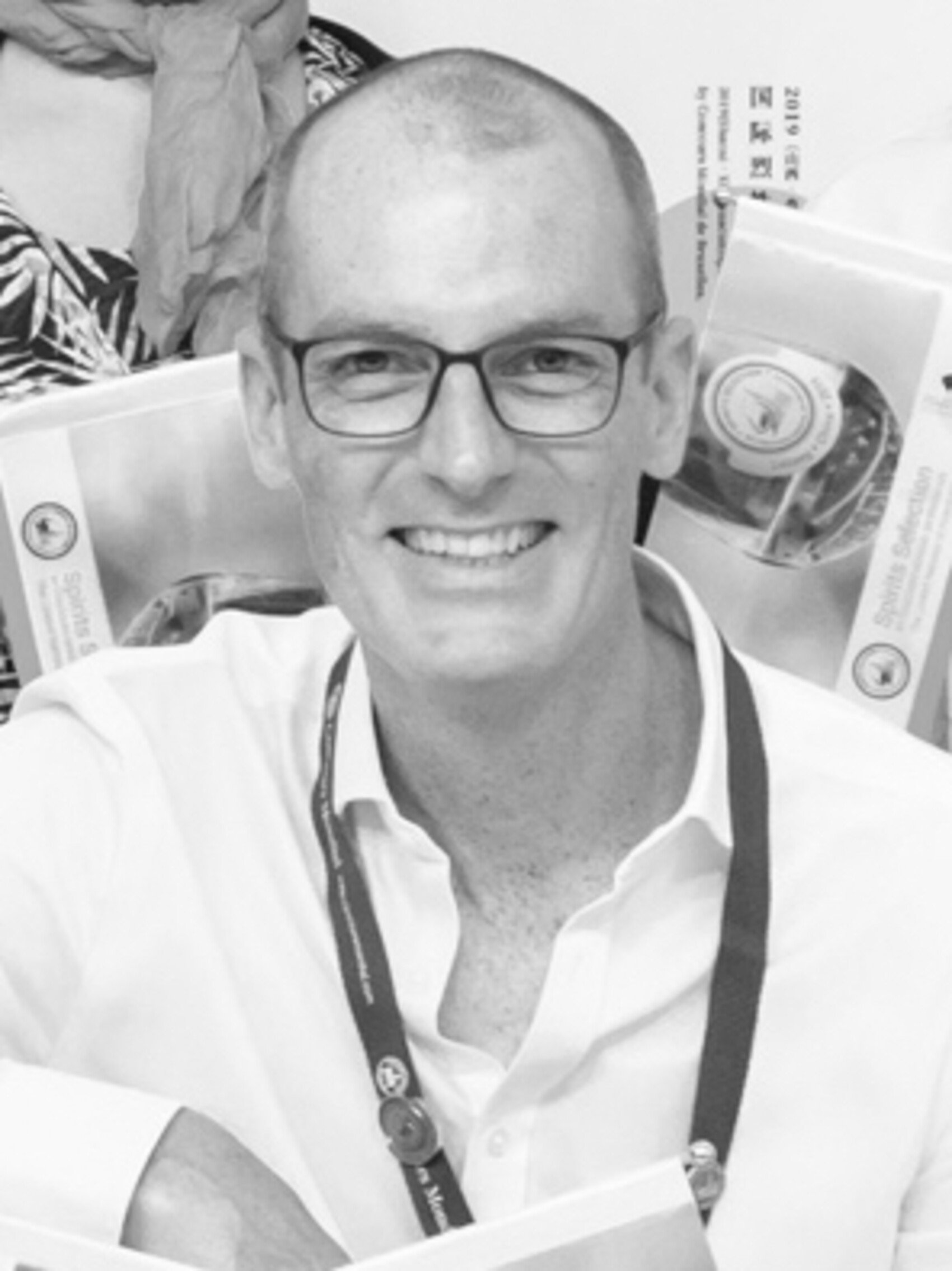 Mathew Paul
United Kingdom
Founder of Everleaf Drinks – Bar-owner and drinks consultant – Previously China and SE Asia-based drinks writer and educator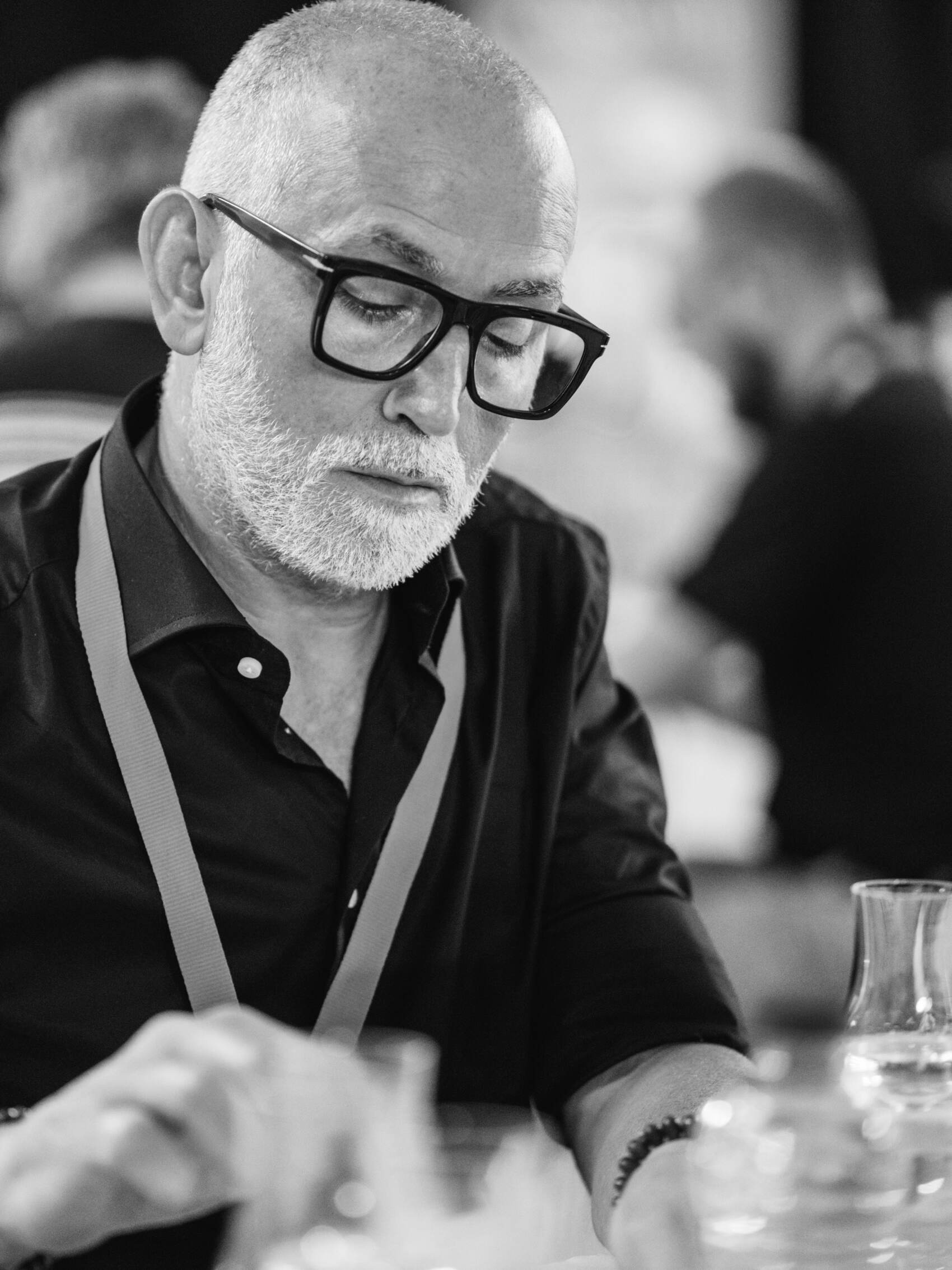 CEO @ Mavolo Beverages, distribution and import of premium, ultra-premium and prestigious spirits, beers and soft drinks from all over the world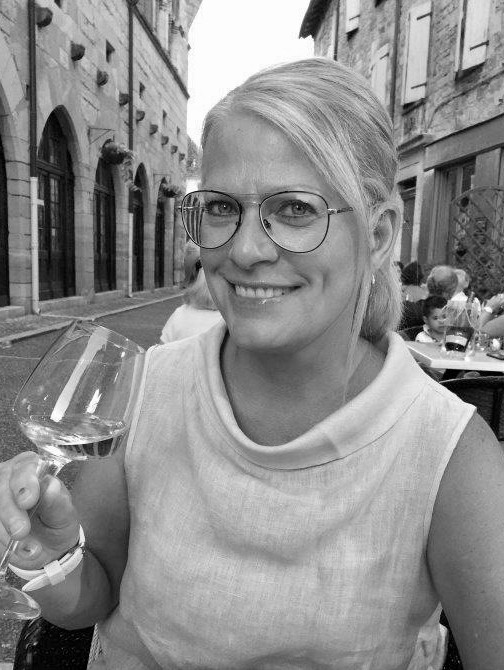 Sommelier Teacher @ Institut de tourisme et d'hôtellerie du Québec – Co-author of Manuel de Sommellerie Professionnelle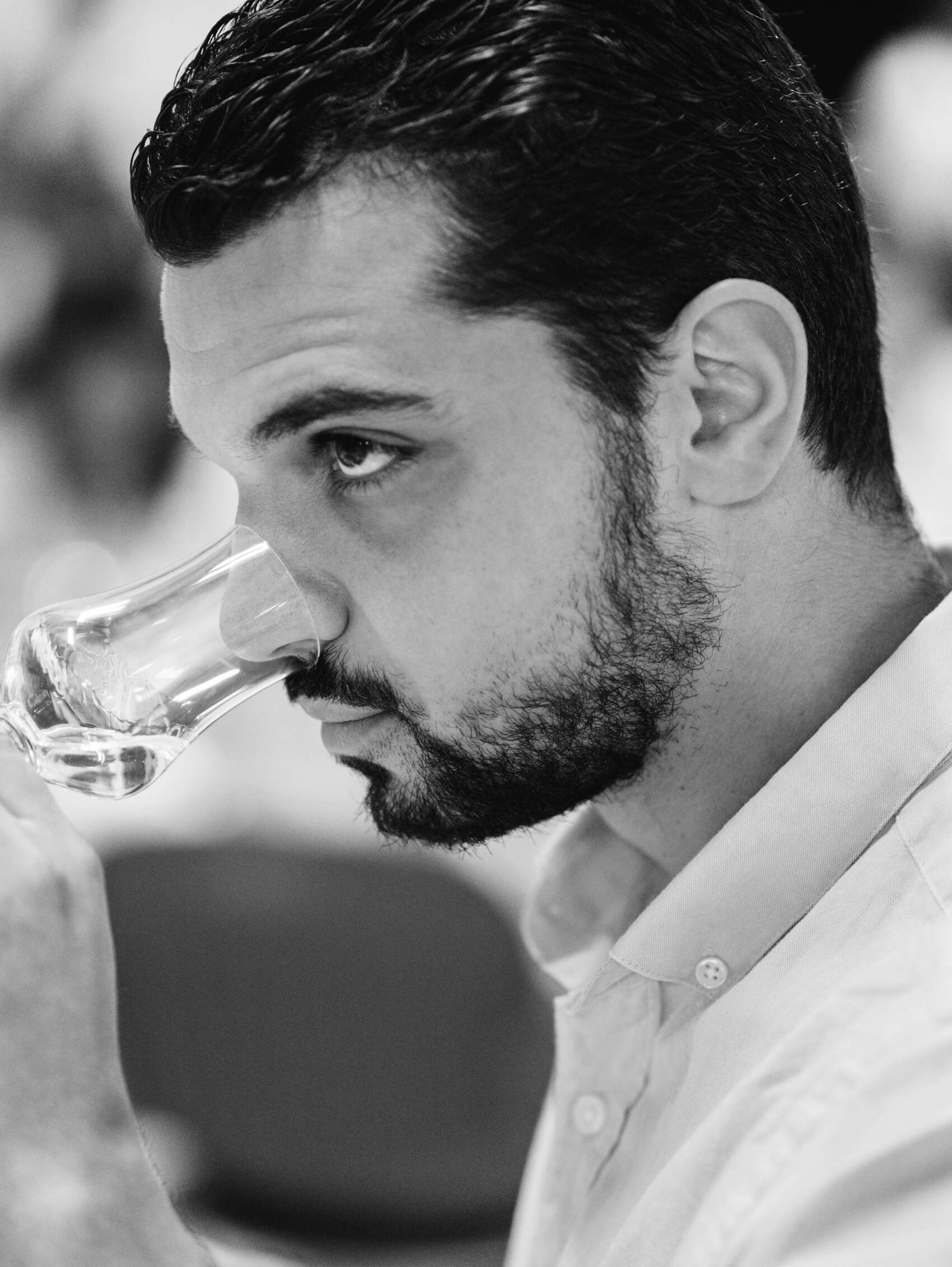 Medicamento Nicolas
United Kingdom
Owner and Founder of « Doctor Cocktail ltd » based in London – Bar consultant – Hospitality speaker, and mentor – Advanced Rum Taster.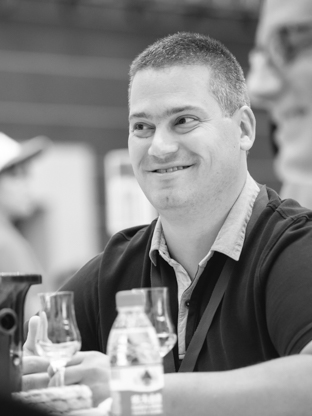 Wine and Spirits Consultant EOOD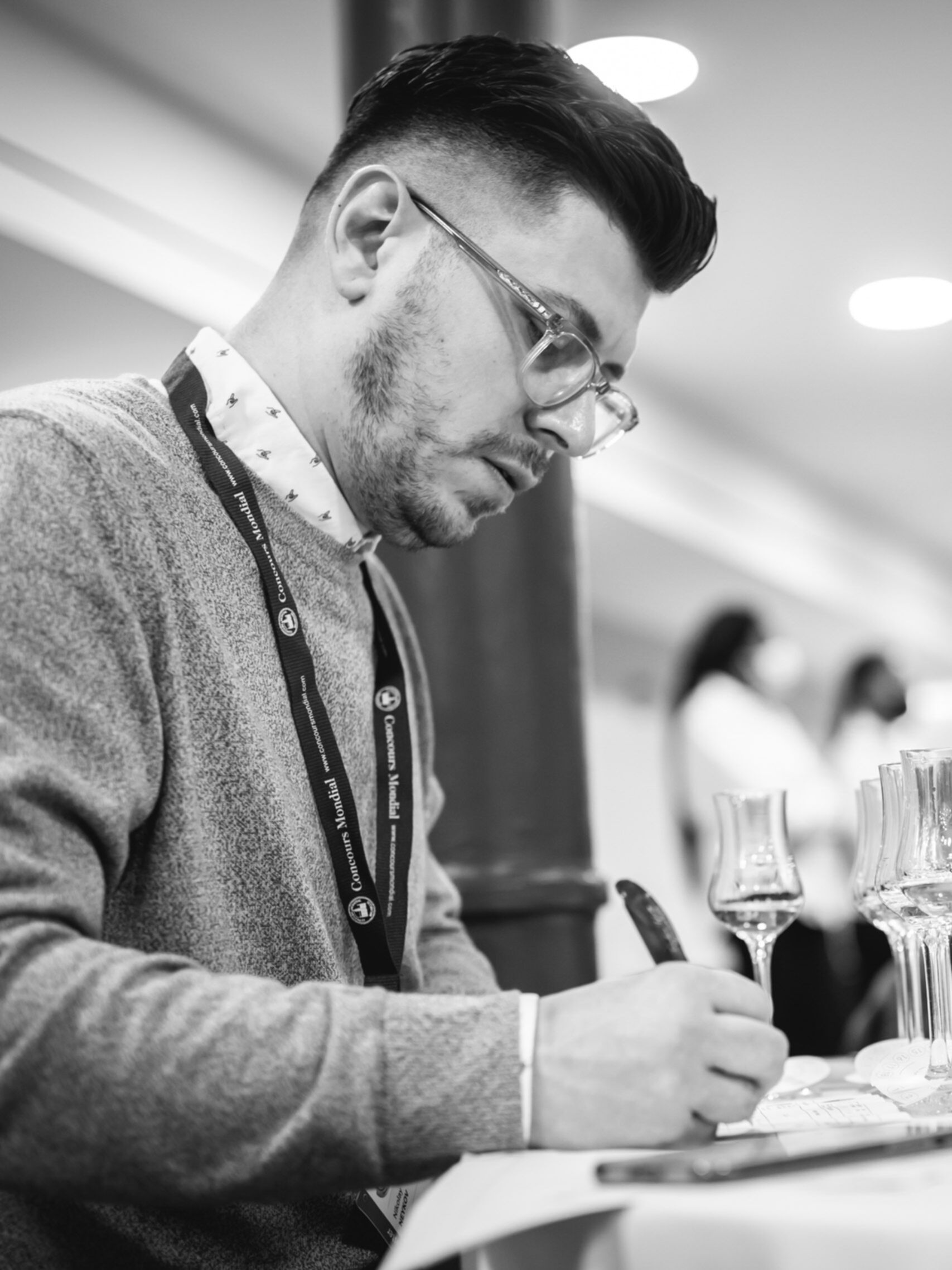 Diageo World Class and DBA trade advocacy attendant – Spirit vlogger – Founder and CEO of Example hospitality services and coaching business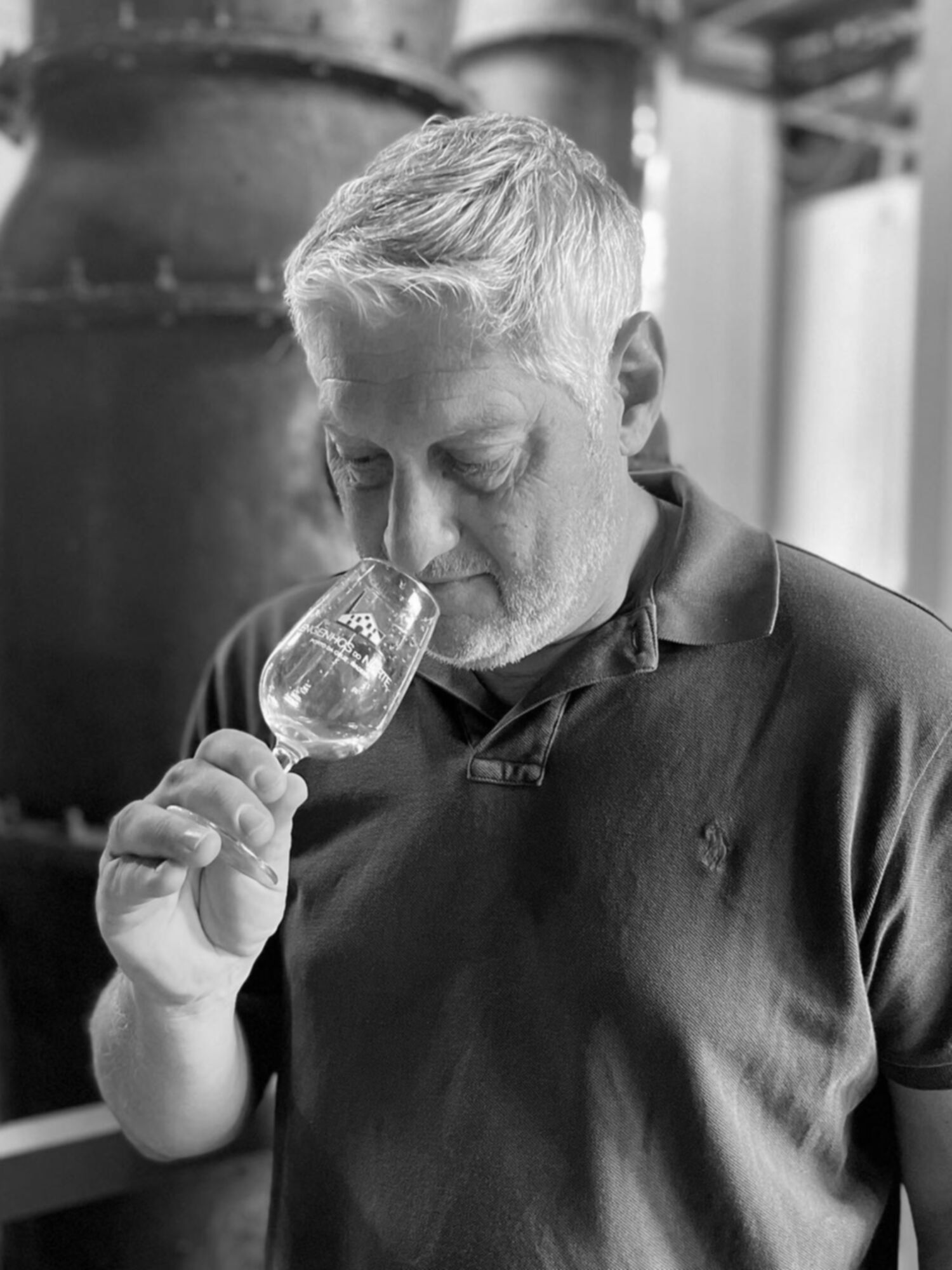 Nicholson Richard
New Zealand
Consulting & Trading – Founder of New Zealand Rum Society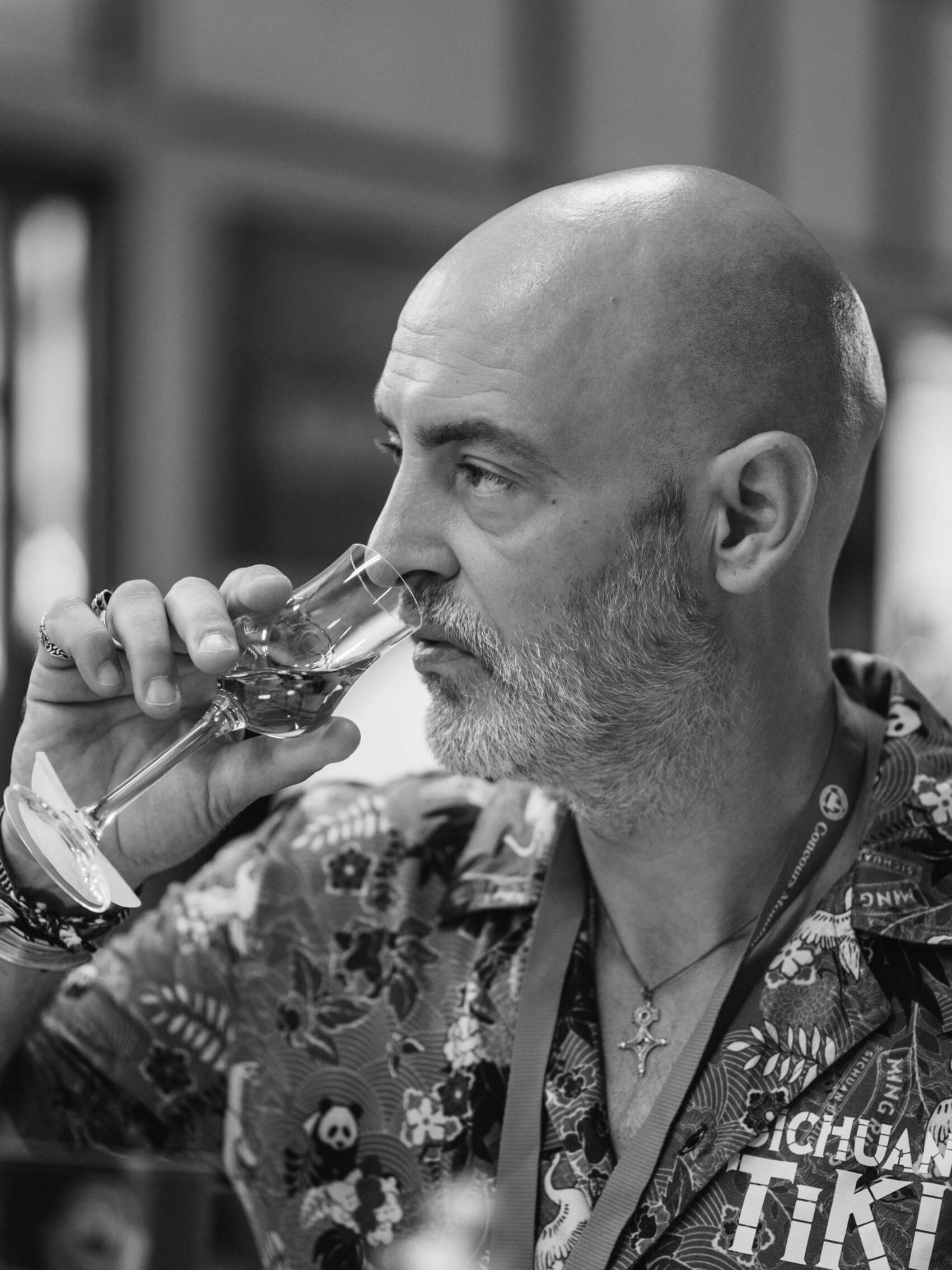 Self-employed beverage consultant – Owner at Bar-Face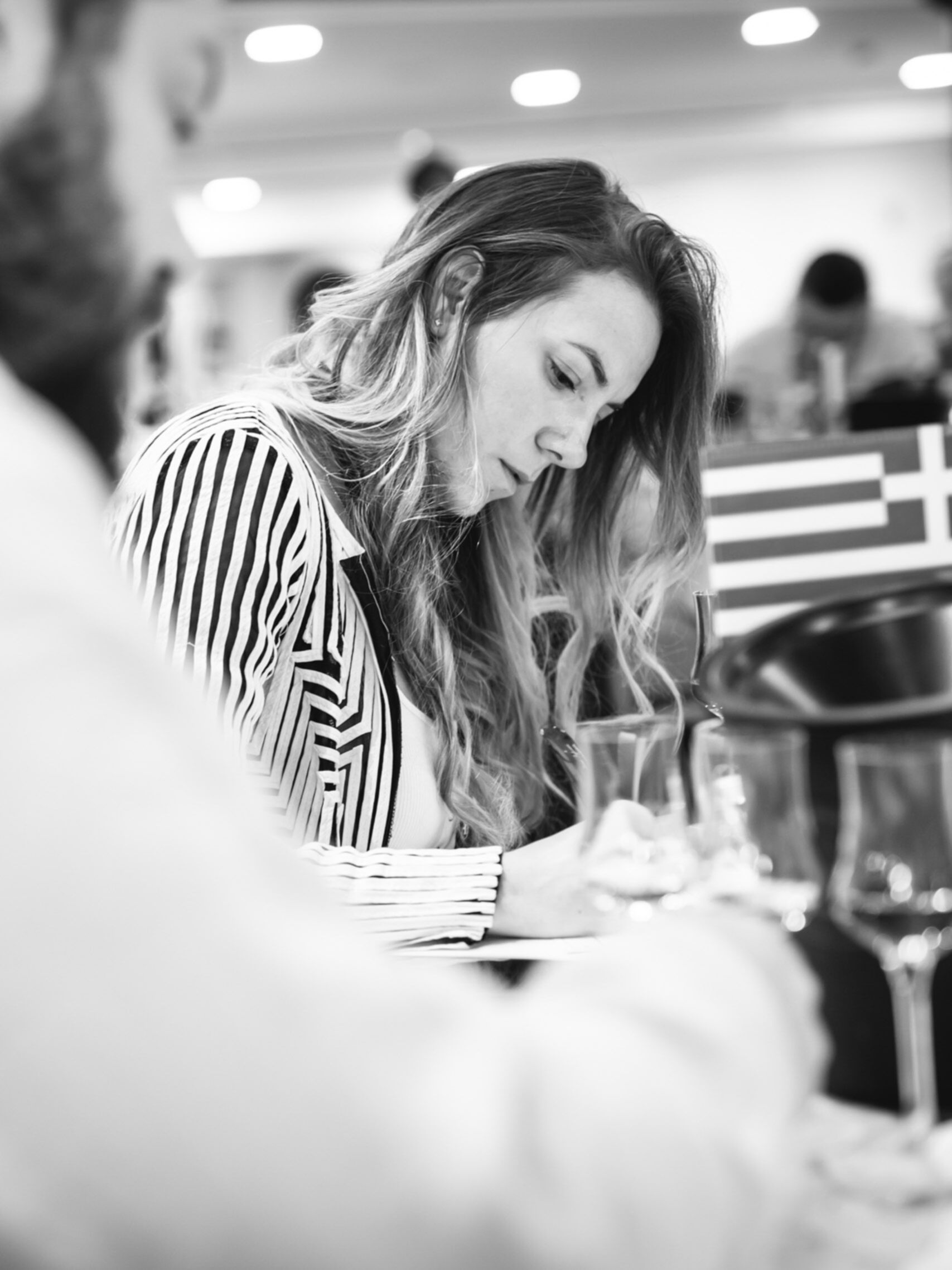 Drinks editor & partner of Difford's Guide Greece & Cyprus – Academy Chair for the "World's 50 Best Bars" – Co-Founder of the non-profit civil partnership Metron Ariston: Making Responsibility a Tren -Athens Rum & Whisky Festival, Cyprus Cocktail Festival & Aegean Cocktails & Spirits co-organizer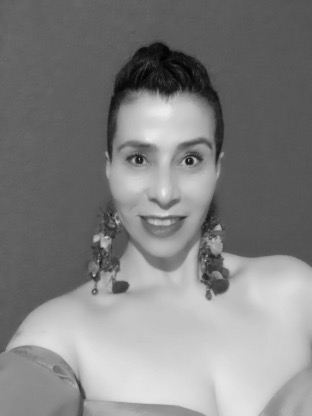 General director at Impulso Sostenible Agavería AC. Writer, researcher, taster and columnist of agave spirits.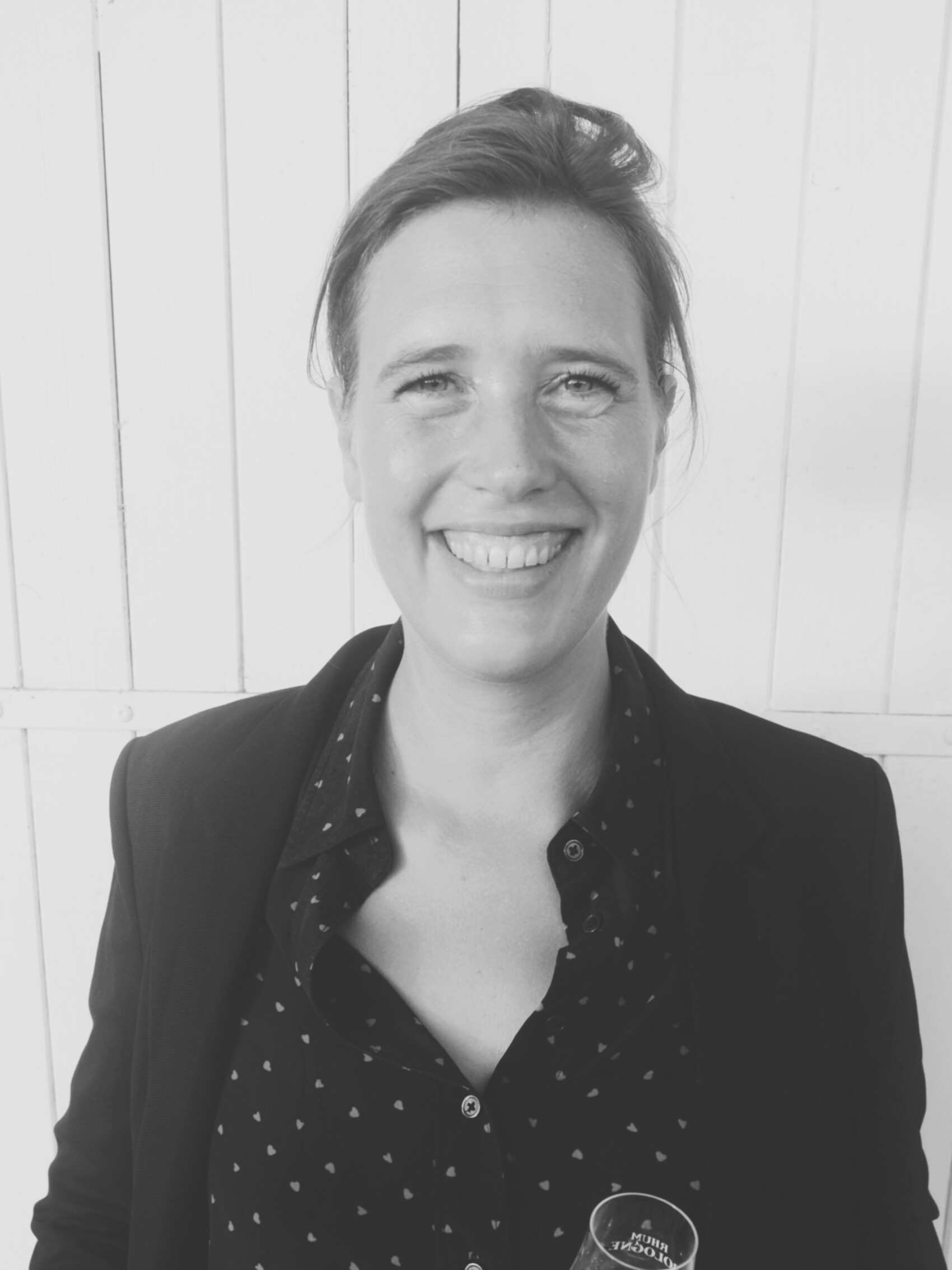 Spirits Course Provider for professionals and amateurs in the Caribbean and the Benelux – Brand Activator and Brand Ambassador Spirits for the Caribbean and the Benelux – Anthropologist, OIV MSc. in Wine Mgt, WSET 3 in Spirits and WSET 3 in Wines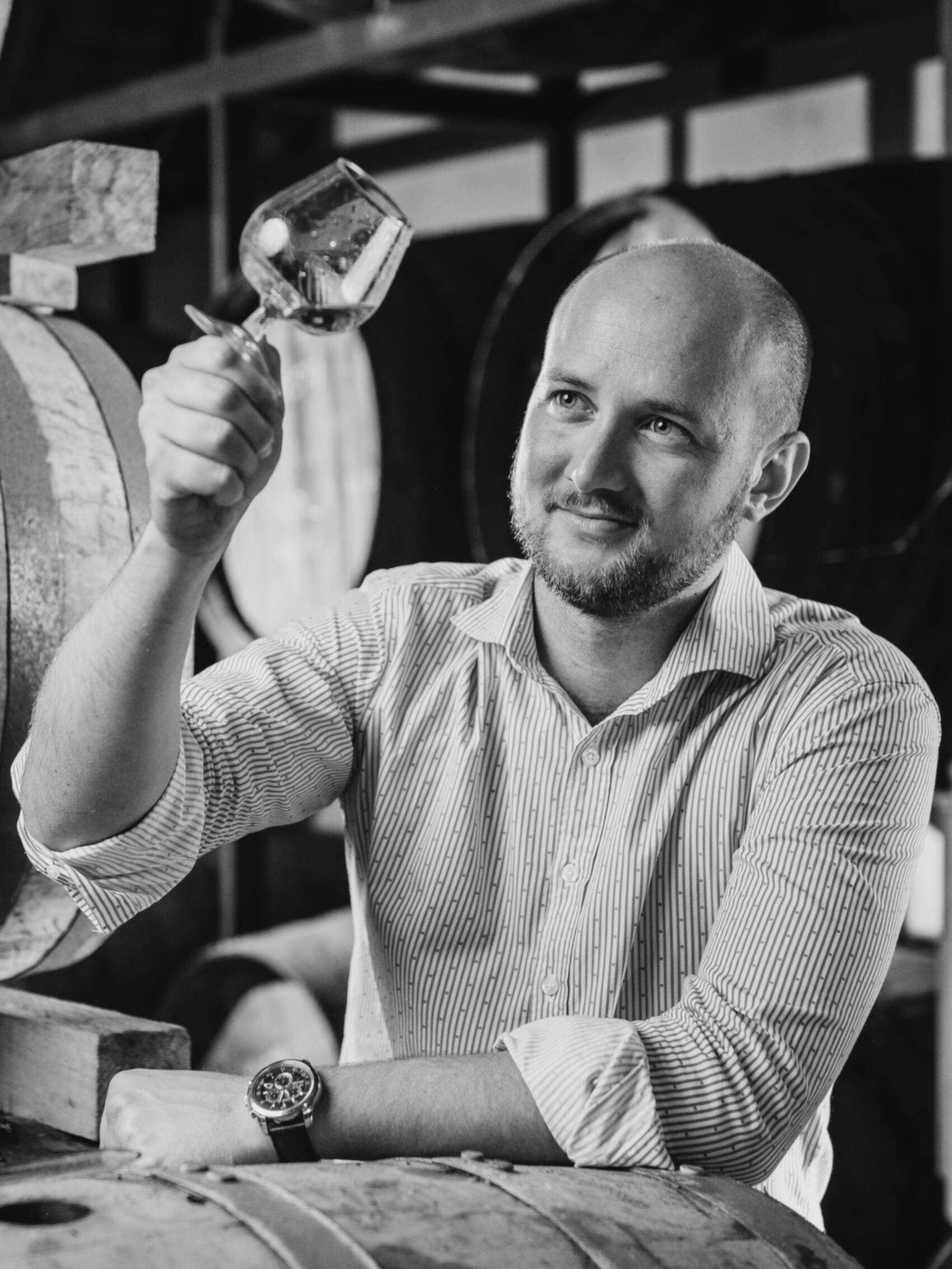 Oxenham Dean-David
Mauritius
10 years experience Wine & Spirits Professional – Business development (Distillery, Brewery) – Product development (Rum) – Sales & Export management – Former president of Rum Producers Association Mauritius – MSc Wine Business, BSB Dijon – WSET Diploma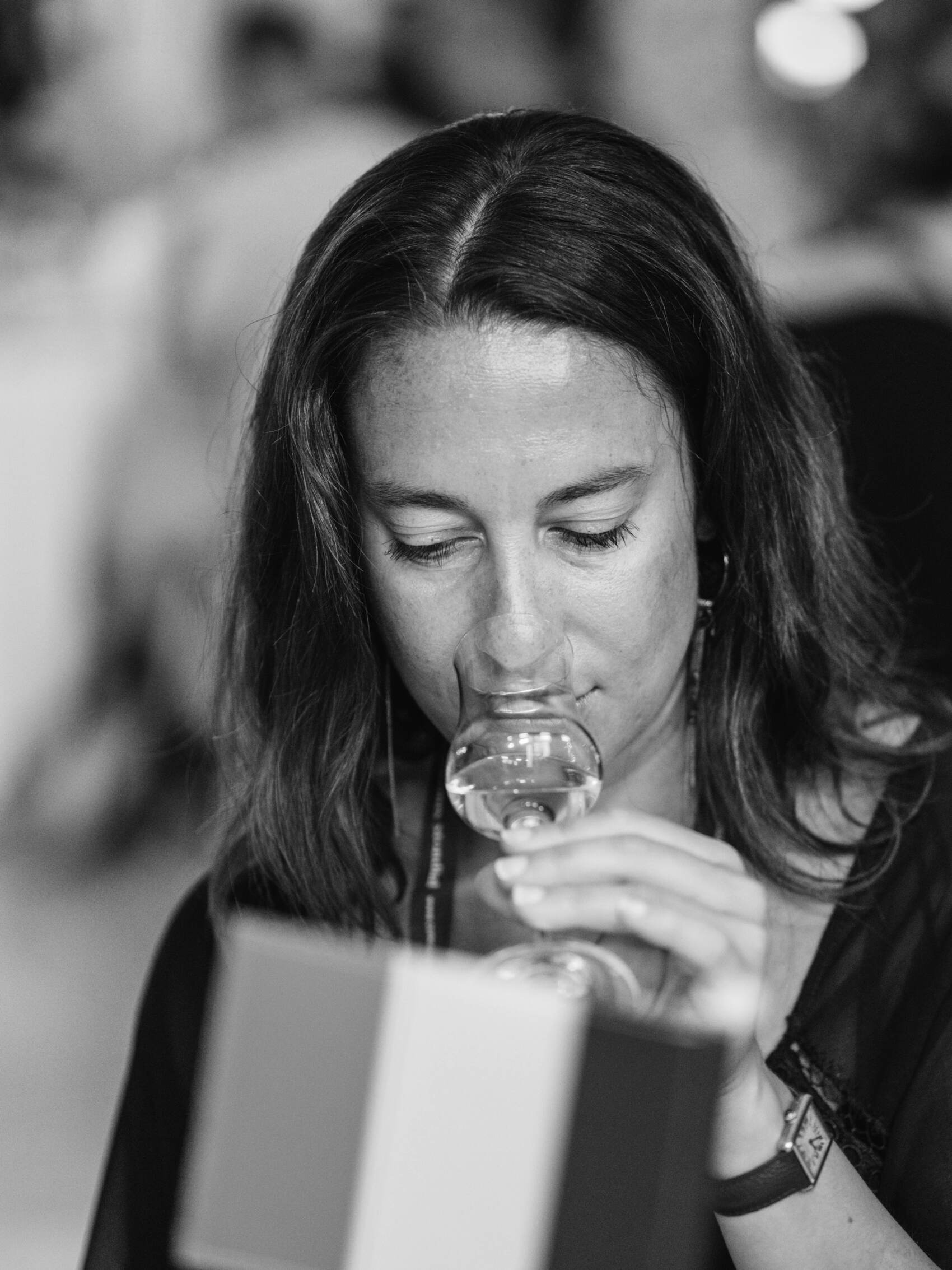 Creator of new products for the spirits industry, blending white or aged spirits – Based in Burgundy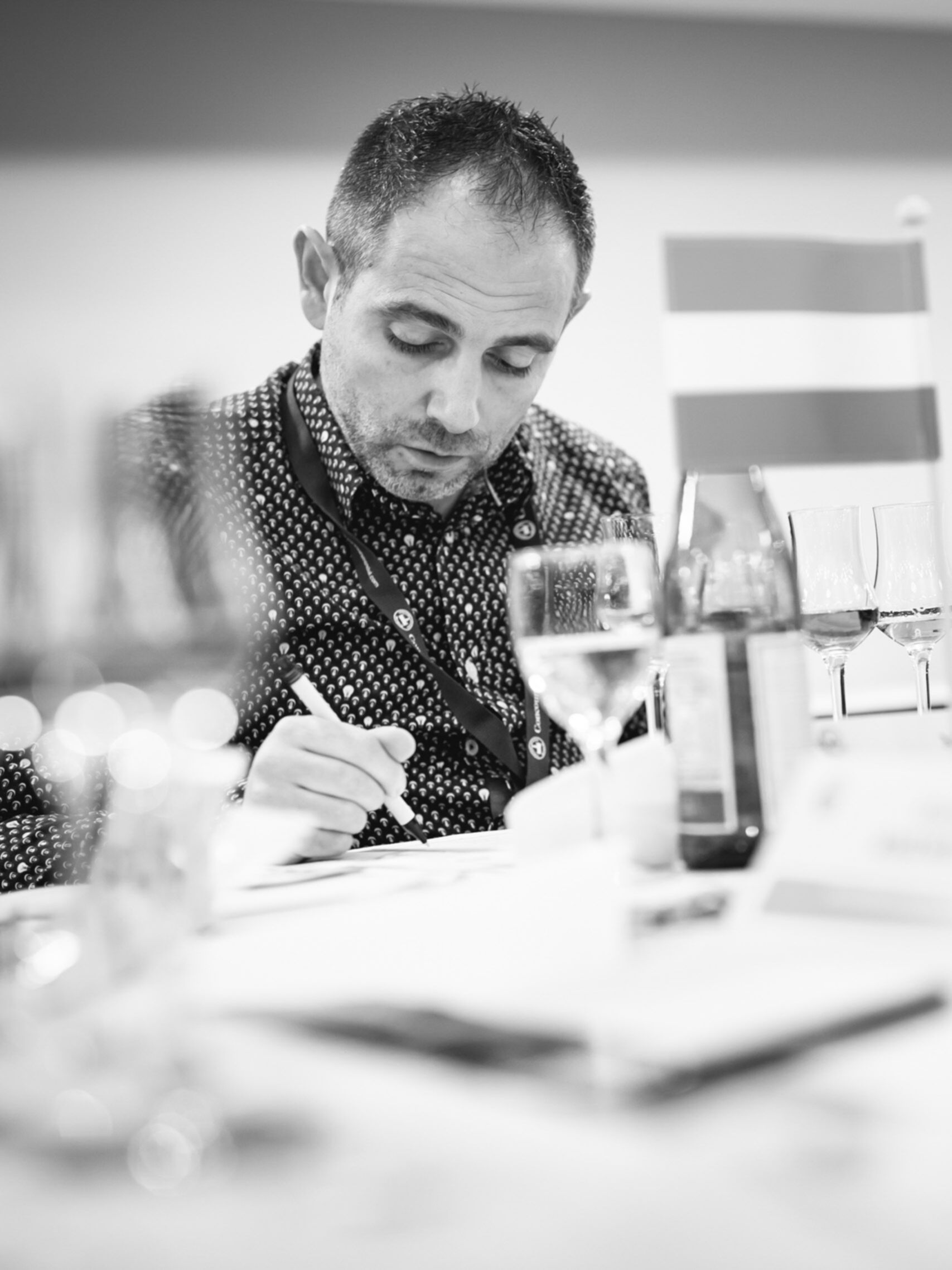 Luxembourg Market Manager at Rémy Cointreau Benelux – Co-Founder of The Spirit Tasting Club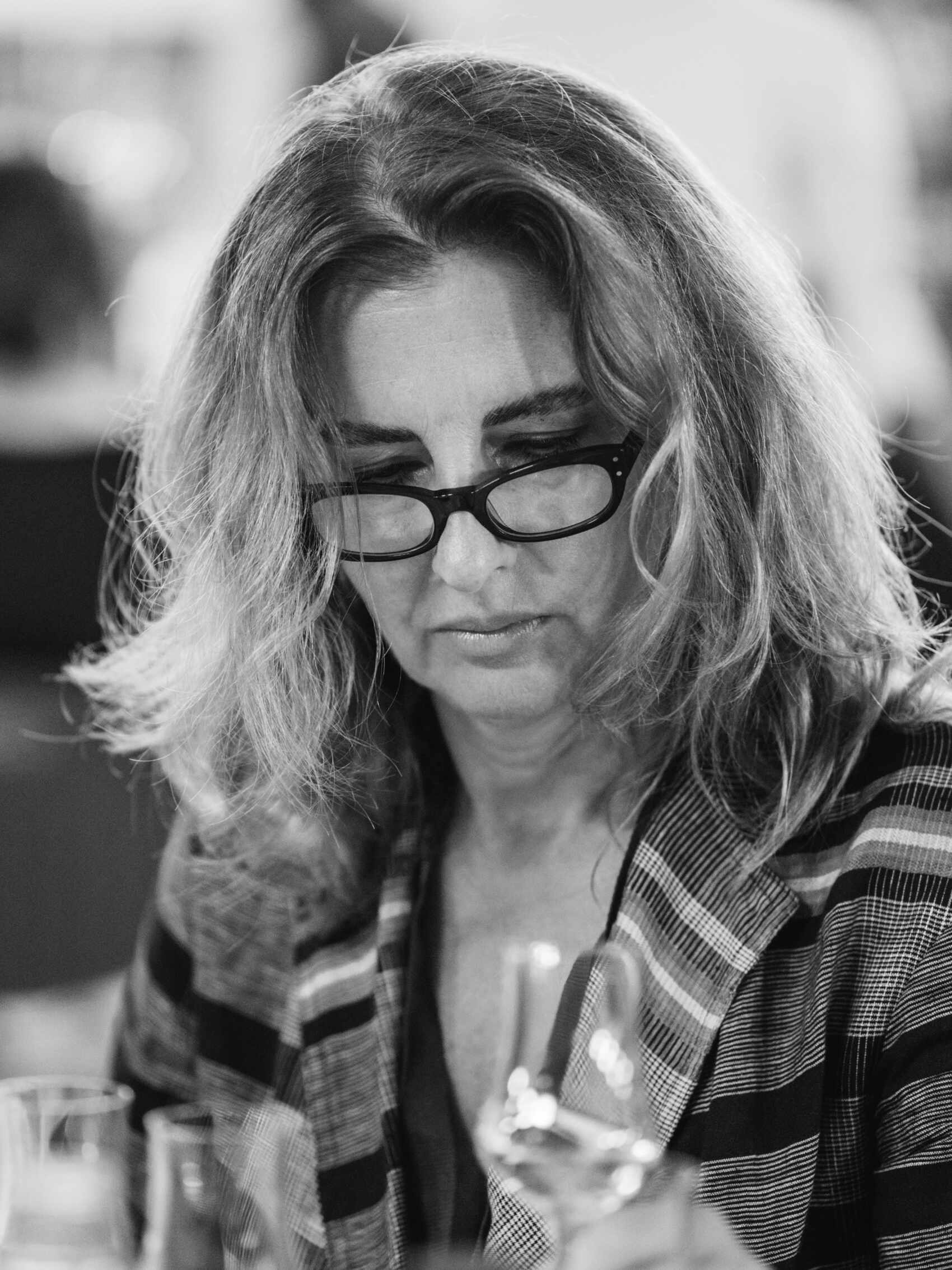 Pavelescu Diana Laura
Romania
Member of ADAR (Authorised taster association of Romania) – Wine and spirtis journalist – Diploma WSET in wine and spirits – Judge in local competitions in Romania for fruit spirits.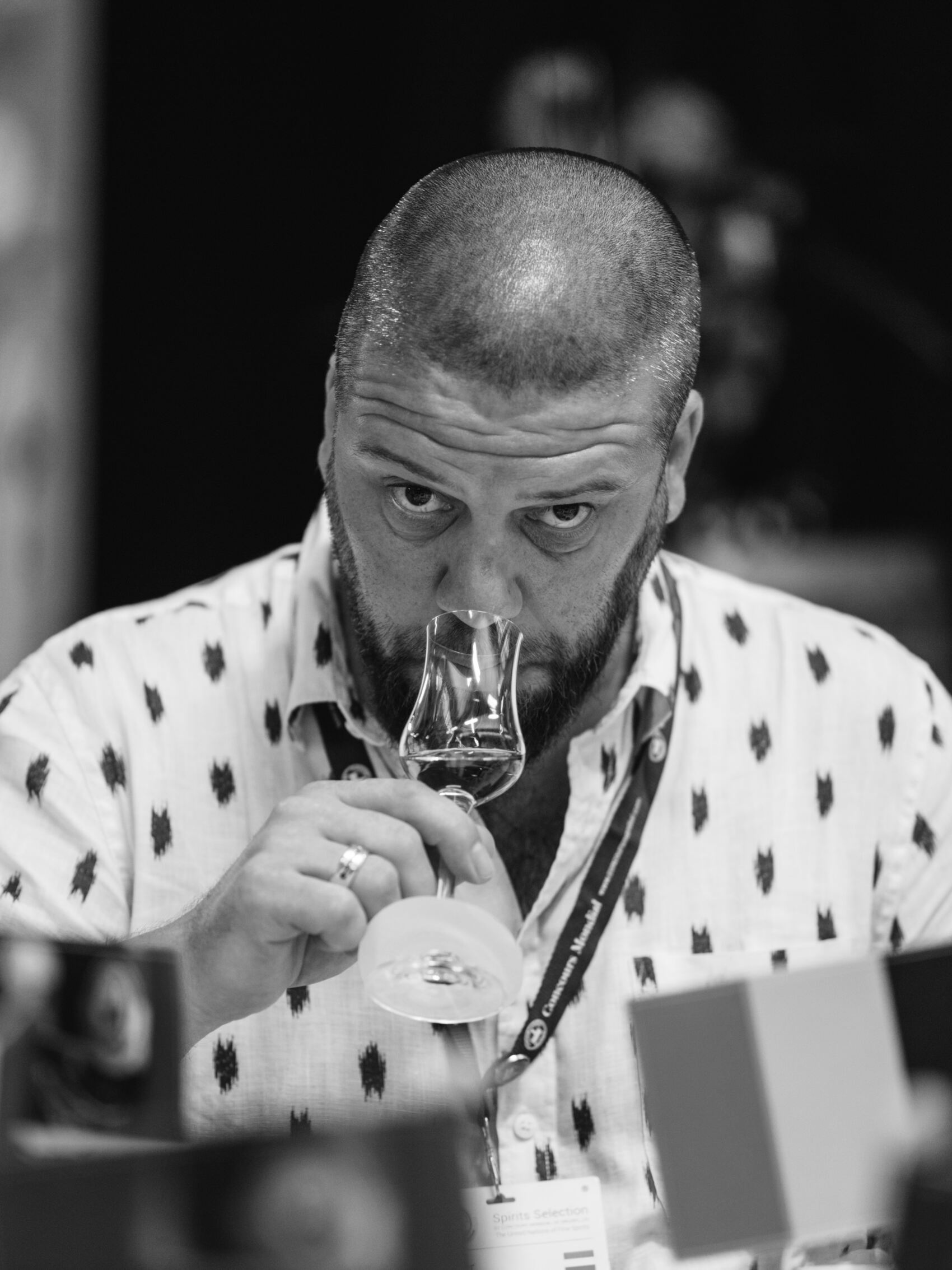 Pecheux Olivier
Luxembourg
Sommelier – Wine & Spirits Sales Manager at Othon Schmitt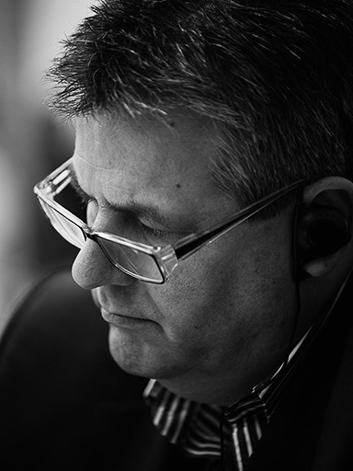 Sommelier – Wine, Spirits & Cigar Educator – Hotel School and Food pairing Educator – Distributor of Wine & Spirits in Madeira
General Manager @ Independent Intercontinental trading Company CWS&BF (Bulk-bottled wines & spirits, distillation – Chalvignac – & ageing materials – Seguin Moreau -) since 2005 – General Manager of French importing/distributing company of authentic selected high end spirits – APOTHEKA – www.apotheka-spirit.com since 2018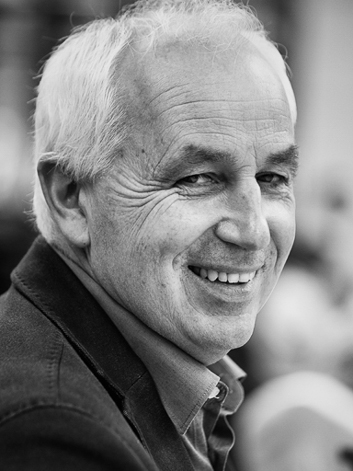 Grappa Consultant – Head of Distillery Bruno Pilzer – Fondazione E.Mach Instituto Agrario San Michele all' Adige TN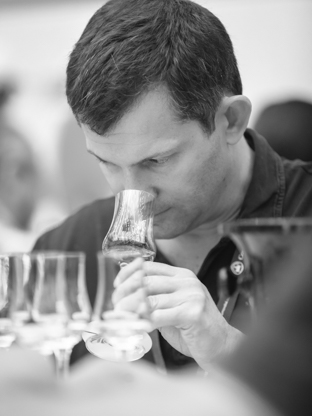 Director at Cave Saint Jacques SPRL – Retailer in wines and spirits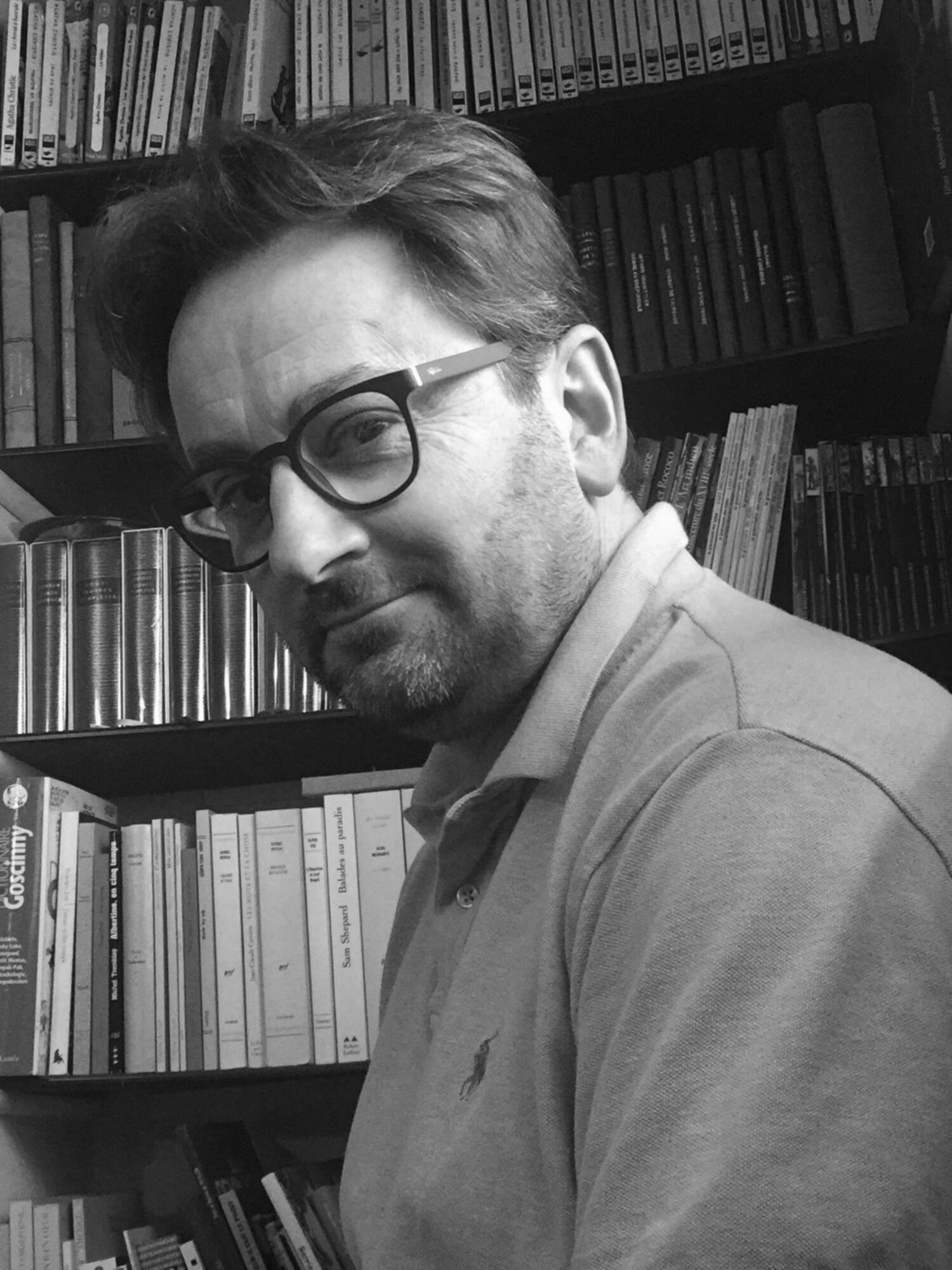 Writer, wine columnist and sommelier. Graduated from the Faculty of Oenology at the University of Bordeaux. Host of the radio show Monsieur Bulles & Cie, on CIBL 101.5 FM Radio in Montréal. Benchmark's Taster Award 2015 of the Concours Mondial de Bruxelles.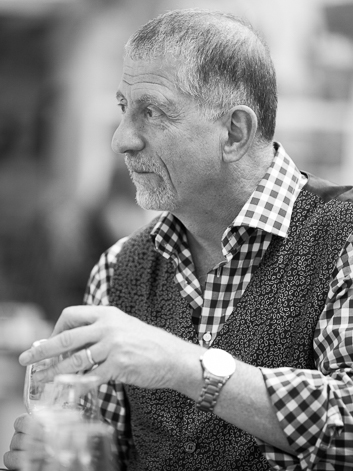 Robinson Robin
United States
Author of award winning «  »The Complete Whiskey Course: A Comprehensive Tasting School in Ten Lessons » – Speaker and teacher on whiskey, spirits, sales and the alcohol industry – Advisor for small brands entering the US marketplace – Previously Compass Box Whisky Company US Brand Manager/Sales Maanger and Brand Ambassador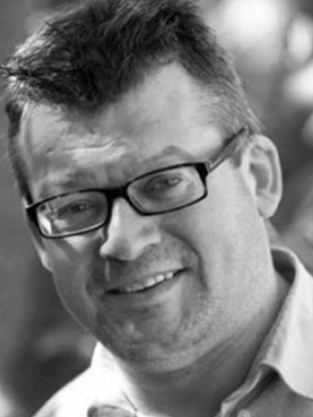 Roskrow Dominic
New Zealand
International drinks writer & consultant – Editor of online magazine Stills Crazy – Former editor of Whisky Magazine and features editor of Whisky Advocate – Freelance writer with wide range of publications including National Geographic and The Times – Keeper of the Quaich for services to Scotch whisky – Kentucky Colonel for his contribution to the bourbon industry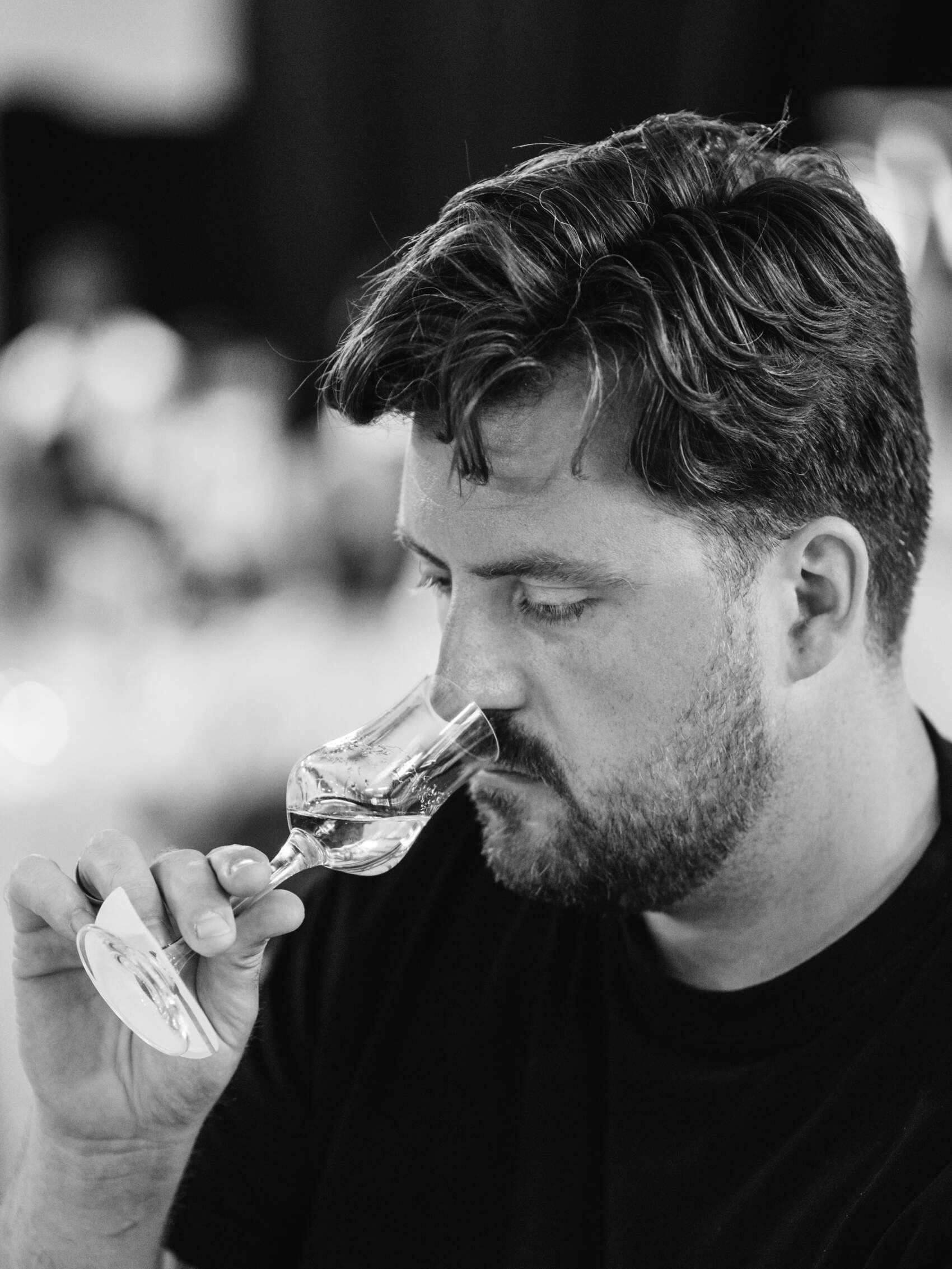 Independent Spirits Sales and Consulting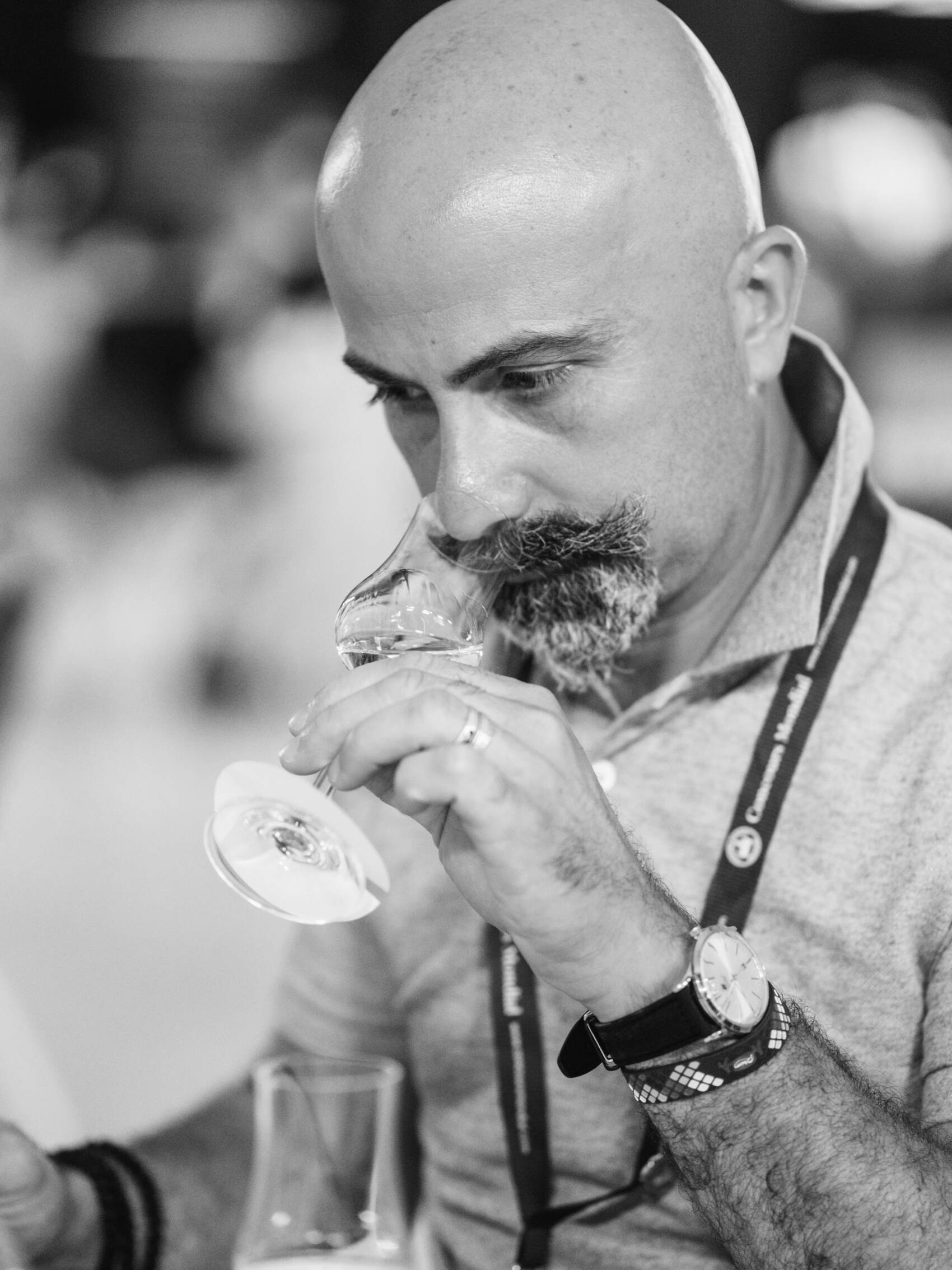 Samanishvili Giorgi
Georgia
Oenologist – Wine and Spirits Consultant – Expert on PDIs and PGOs of Wines and Spirits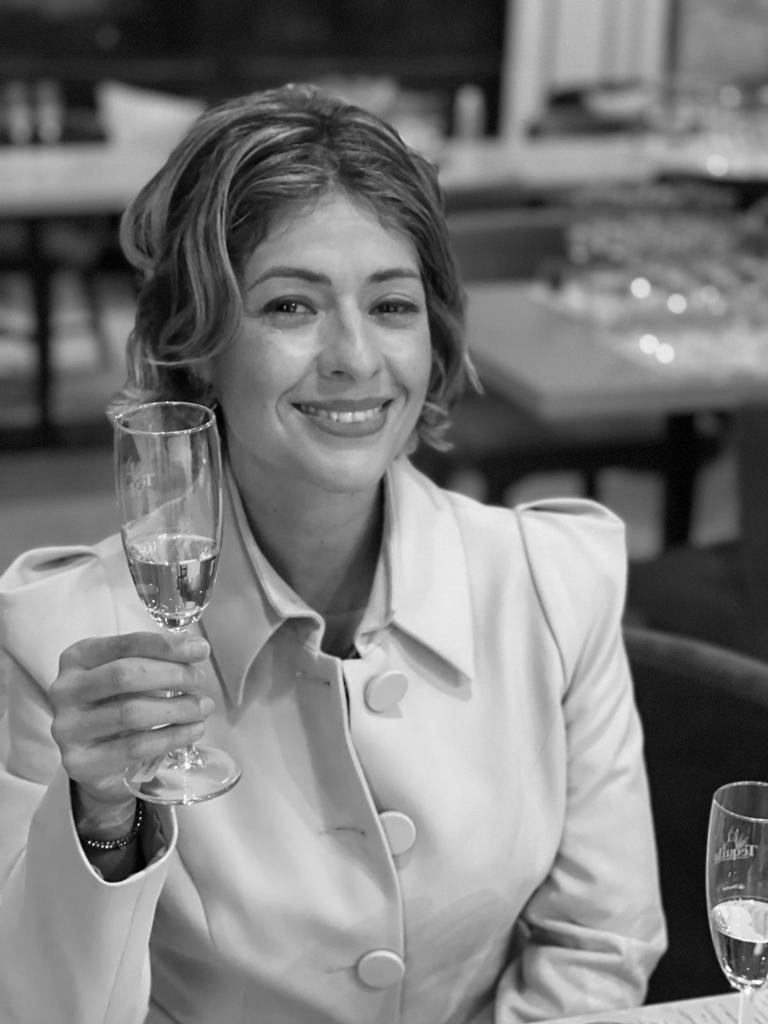 Diageo Global Brand Ambassador for Tequila Don Julio – Chemical engineer with 16 years experience in the Tequila Industry – Digital content creator about Tequila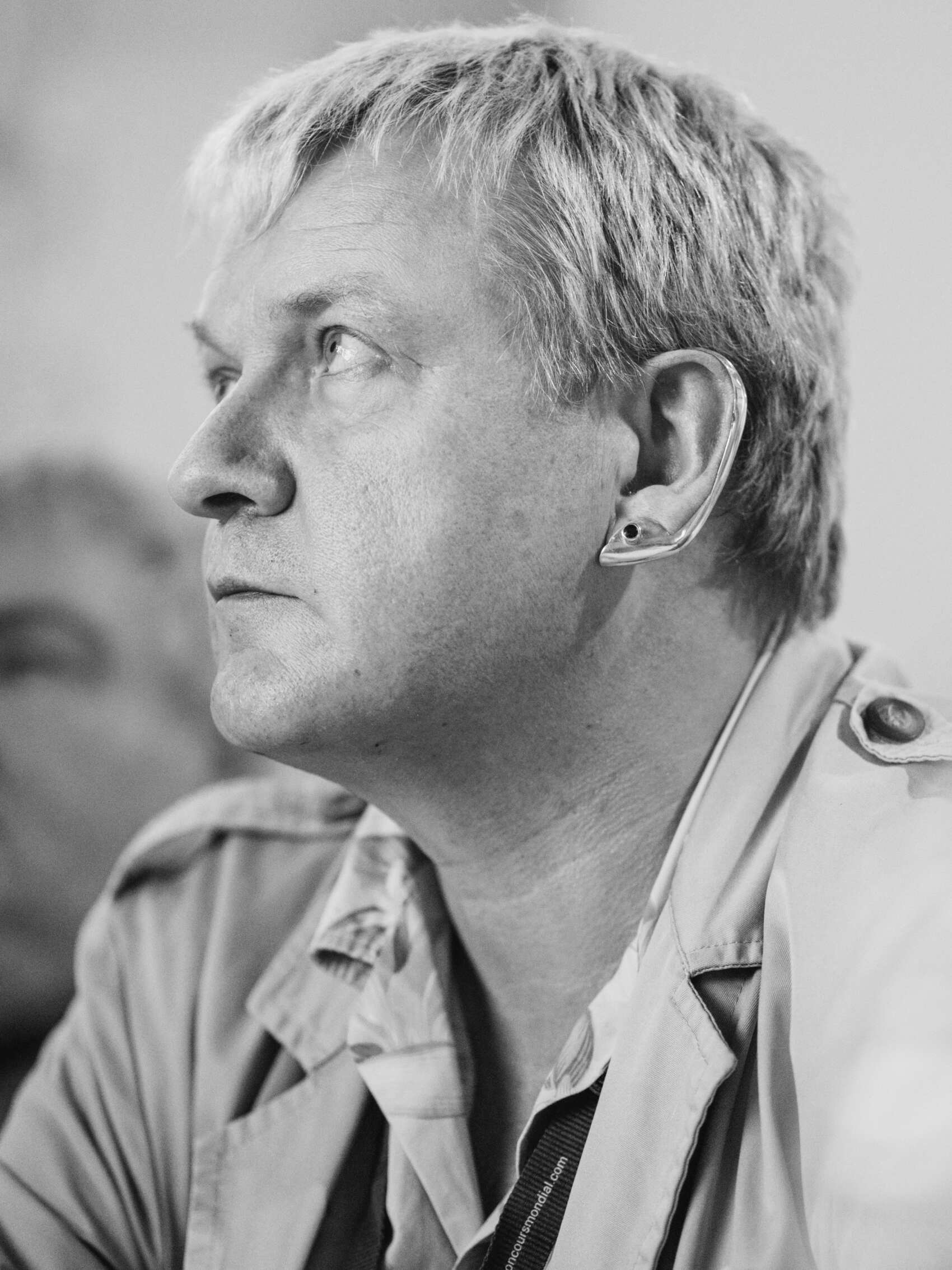 Spirits book author & journalist – Master of the Quaich – Cognac Educator – Rectifier of the Gin Guild – ENSE Founder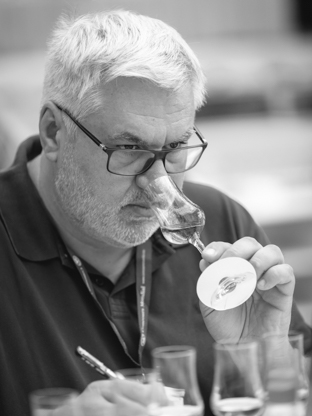 Schmücking Jürgen
Austria
Photographer, writer, judge & speaker in the field of spirits and gastronomy – Master of World Spirits – Master's degree in Gastrosophy – Working for the magazines Gault&Millau, effillee, falstaff and Kalk & Kegel, a web-publication for sommeliers.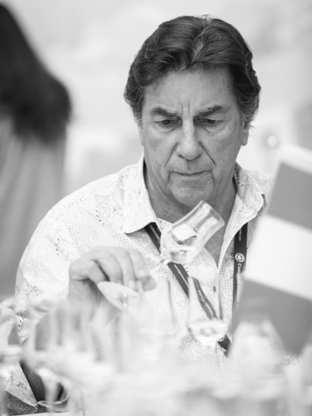 Pisco Expert – President of the Cofradía Nacional de Catadores del Perú – CEO La Caravedo Distillery – Master Distiller – Key Club Restaurant owner – President Pisco Committee ADEX – Author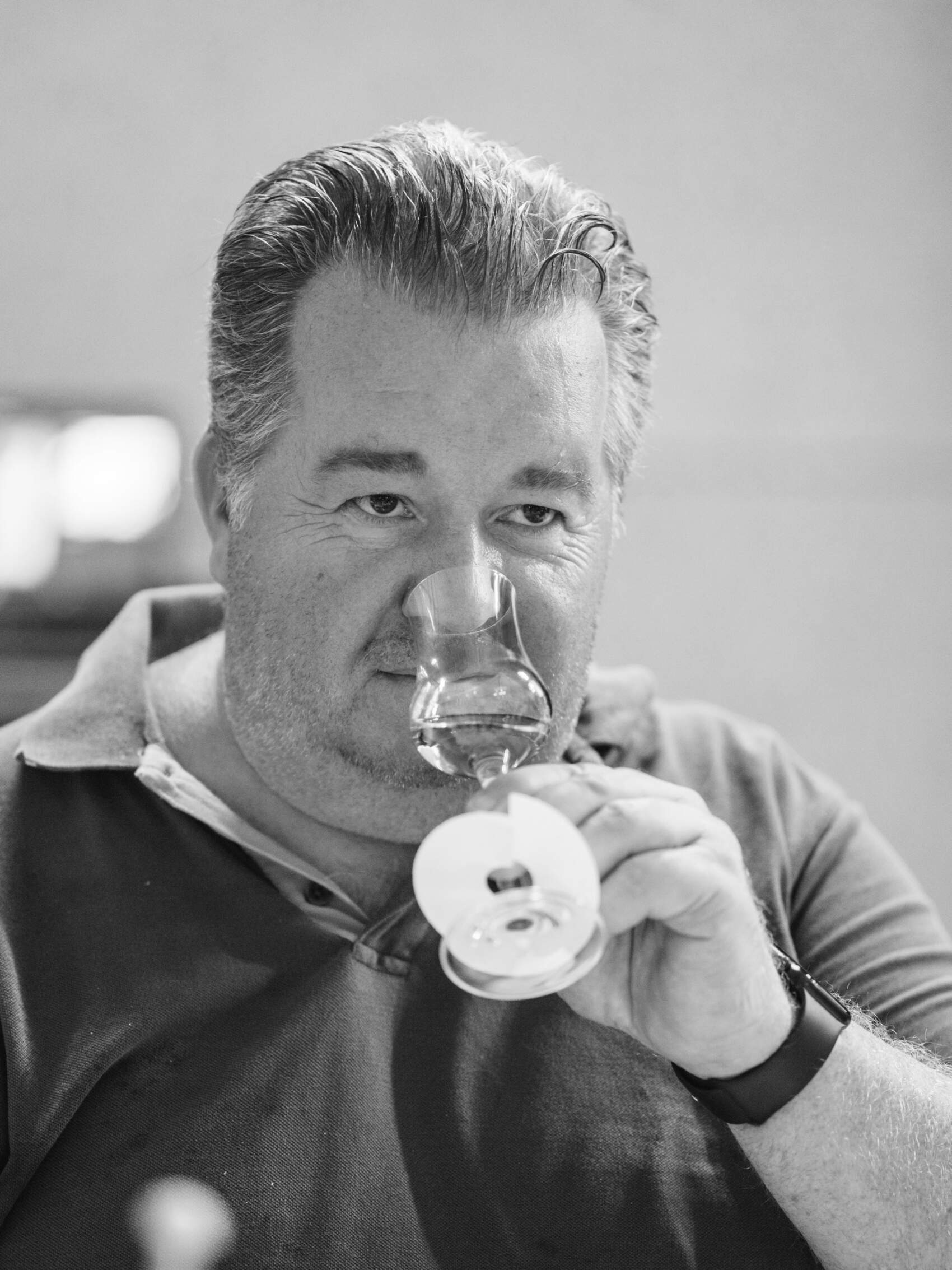 Setka Michal
Czech Republic
Chief Editor at Wine & Degustation Magazine – WSET Educator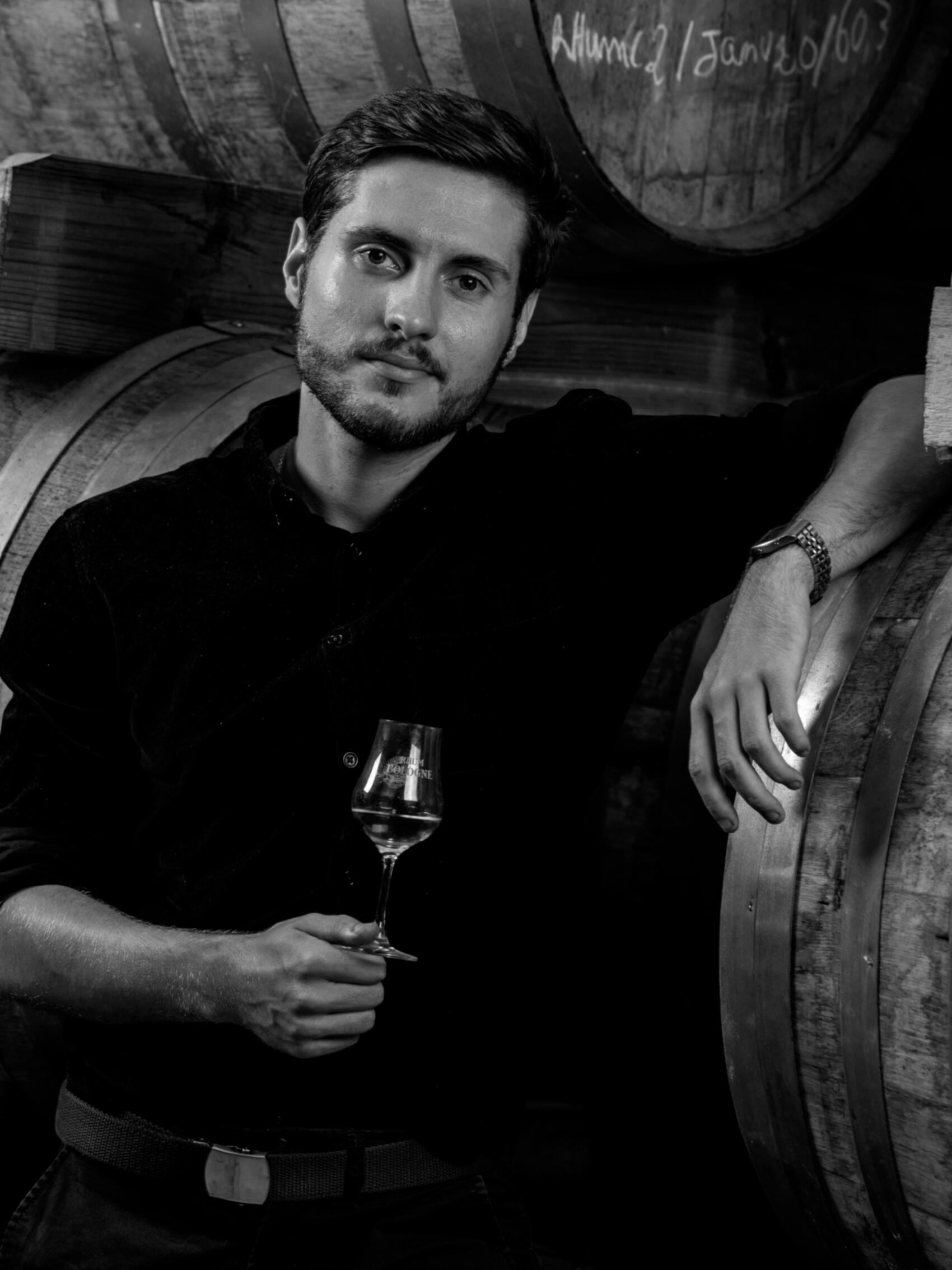 Sobczak François-Xavier
France
Cellar master @ Rhum Bologne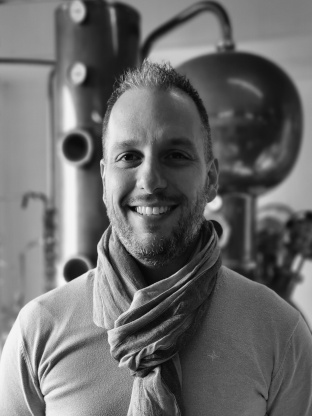 Stiévenart Vincent
Belgium
Manager at Gervin Distillery – Previously worked in sales and accounting for various drinks and hotel brands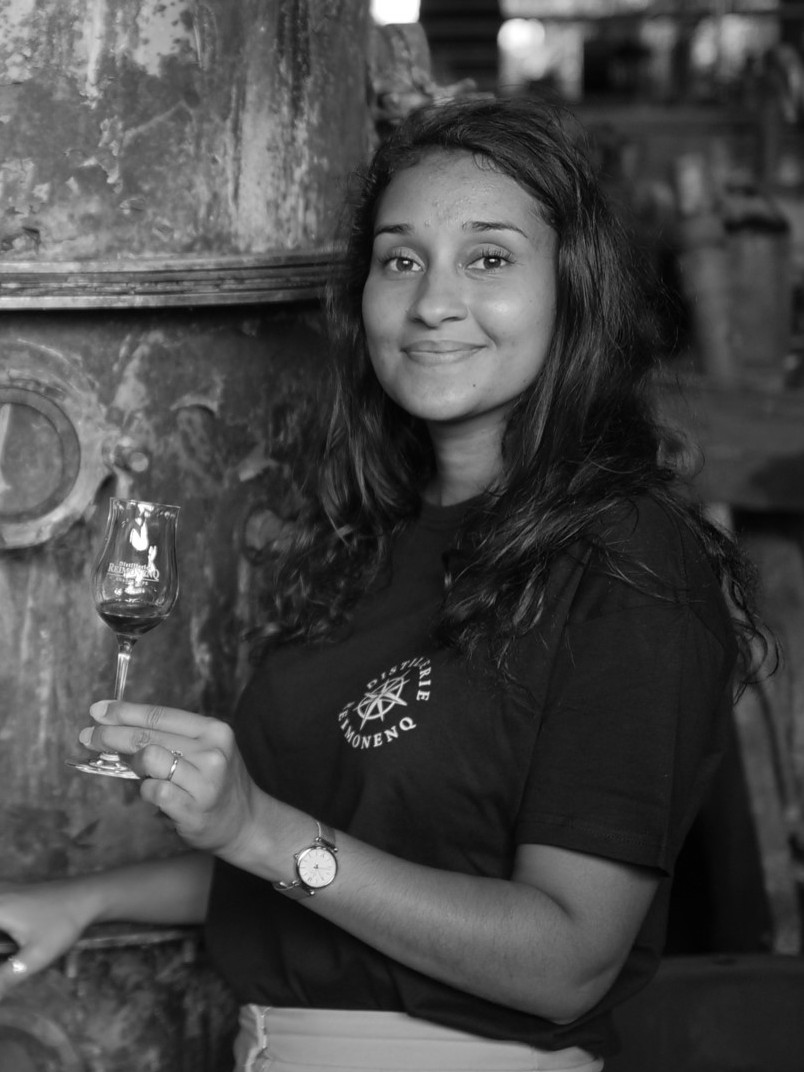 Termosiris Delphine
France
Marketing Manager @ Reimonenq Distillery & the « Musée du Rhum » in Sainte Rose, Guadeloupe – Co-founder of Titonoart (Piece of Art from Barrel) – Mixology, Spirit and Art lover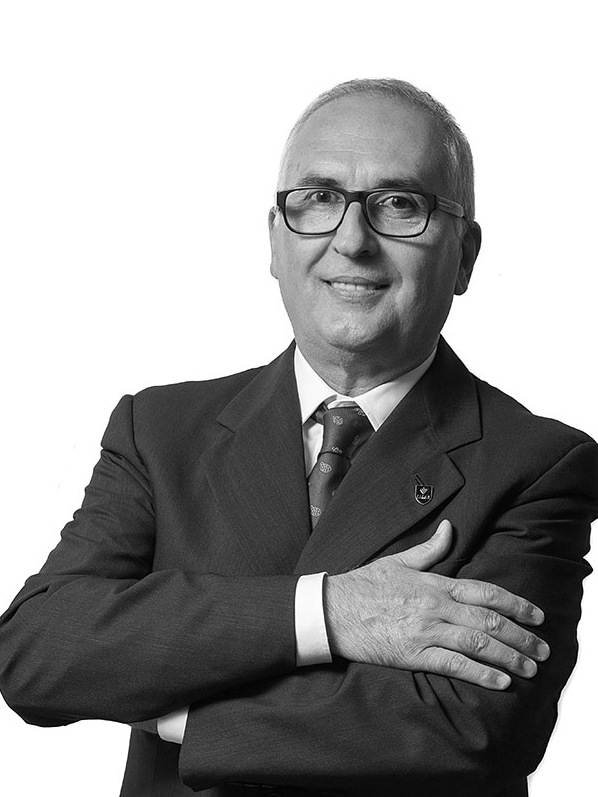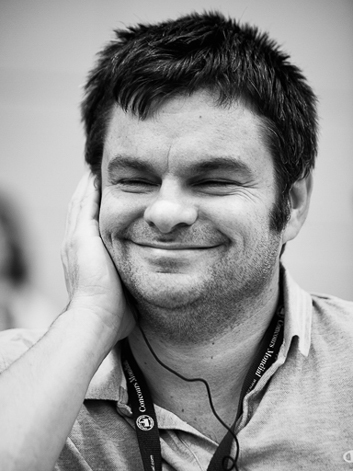 Writer and Blogger – Co-Founder Distillerie.it – Craftdistilling.it – Whiskyclub – Rum club and Spirit Club Italia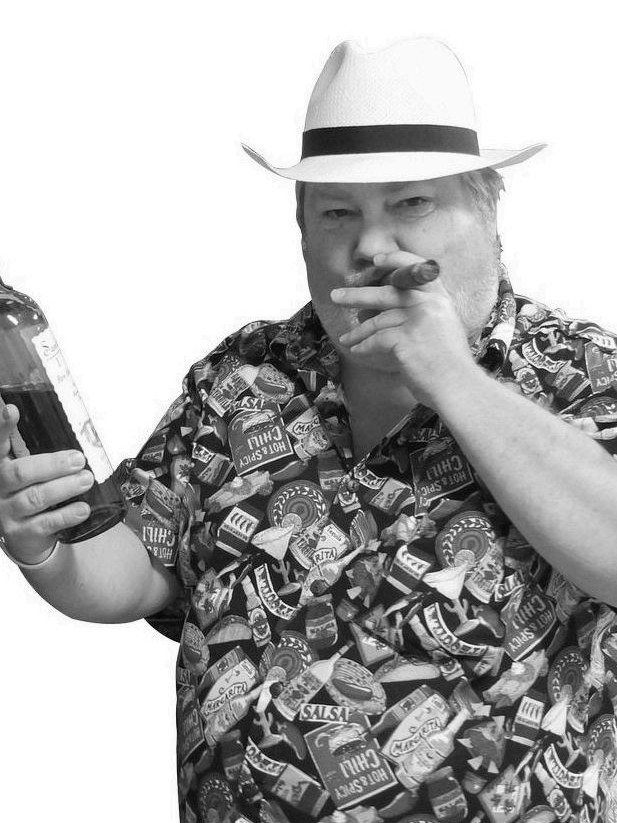 Reporter for the Danish "Whisky & Rum Magazine" since 2011 – Rum & Whisky enthusiast – Rum tasting seminars host, with more than 250 events organized since 2004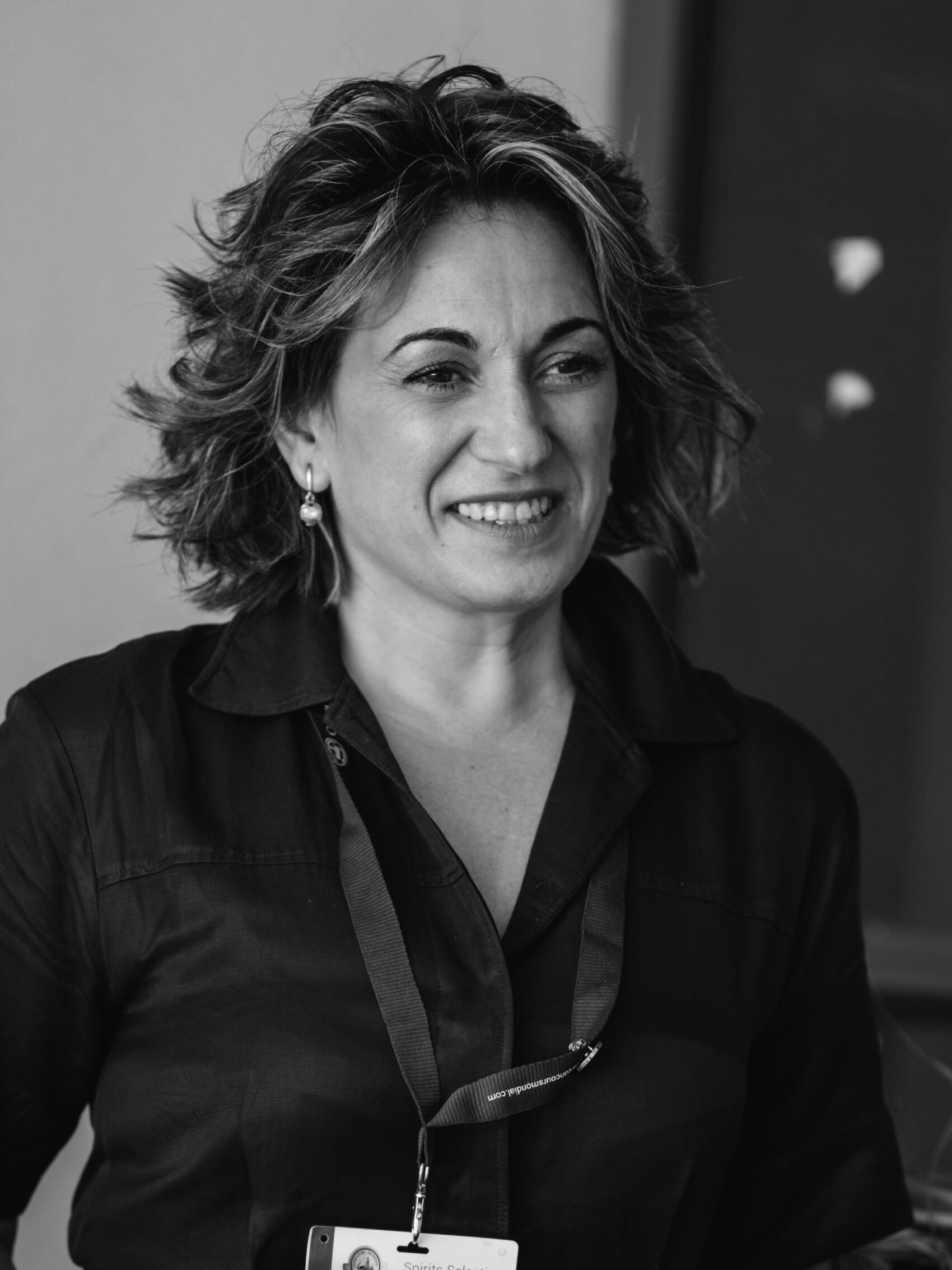 Tierno Conde Cristina
Spain
Journalist – Director of the Spirits Committee of the Association of Wine and Spirits Journalists of Spain – CEO at Efecto Directo Communication Agency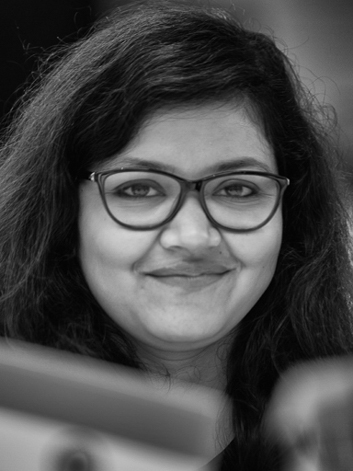 Founder & Director @ Drinks & Destinations LLP, India – Award-winning drinks writer – Educator – Consultant – Global Wines, Spirits & Cigars Committee by Della Leaders Club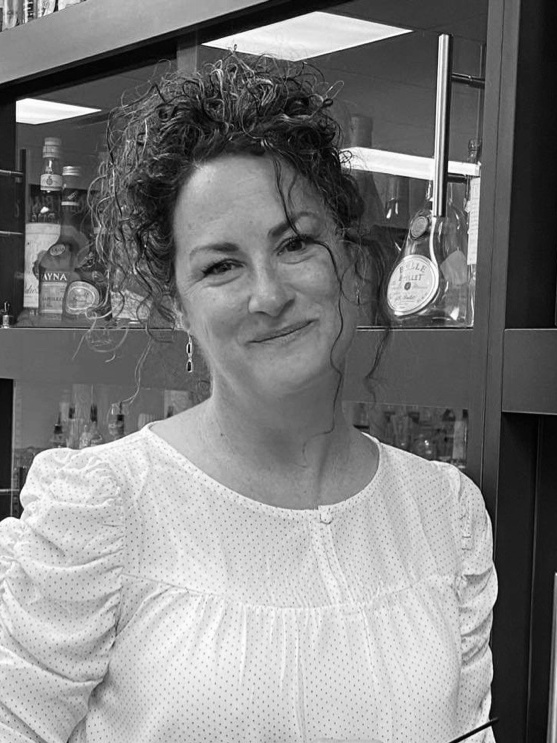 Sommelier teacher @ Institut de tourisme et d'hôtellerie du Québec – Organoleptic tasting teacher for food, wine, beer & spirits pairing – Bartending teacher including spirits production
Valenzuela Zapata Ana
Mexico
Entrepreneur in Educational Programs and communications Spirits and Life Sciences.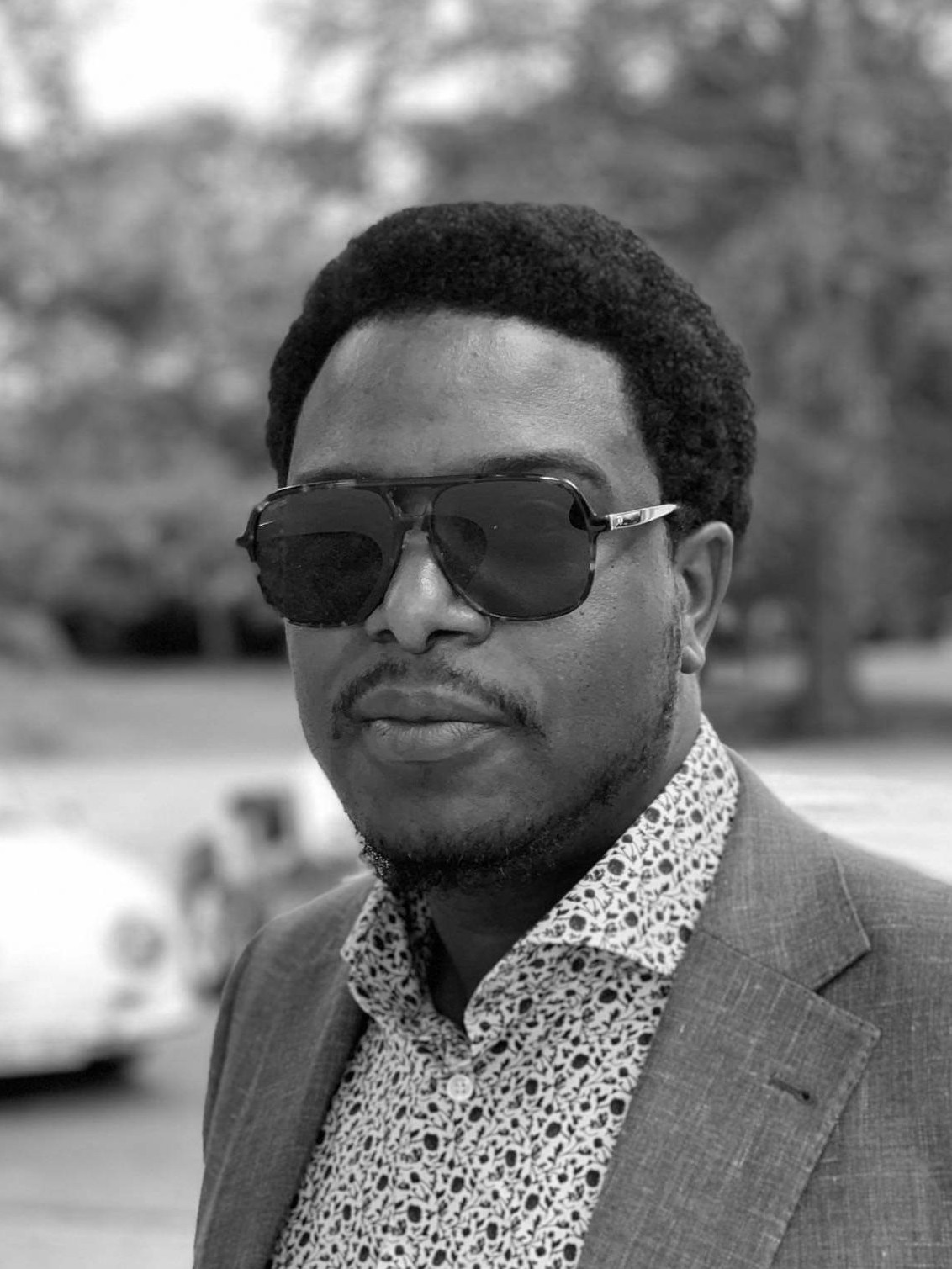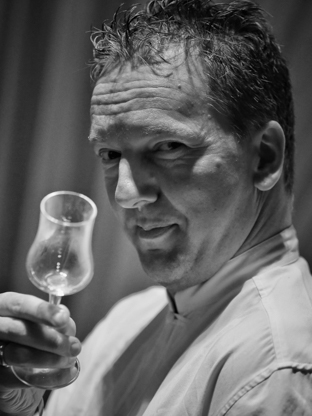 Van Hoven René
Netherlands
Author of « Journey to above the clouds » and « Rum Rebels » – Content writer for several magazines and ezines – Taste Director of Rene's Rarities – Director of Trips & Taste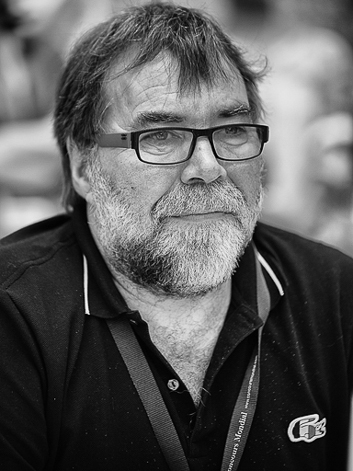 French Flying Rum Maker – Spirits Consultant for many rum, whisky and gin brands – Independent Master blender – Oenologist and wine maker in Burgundy.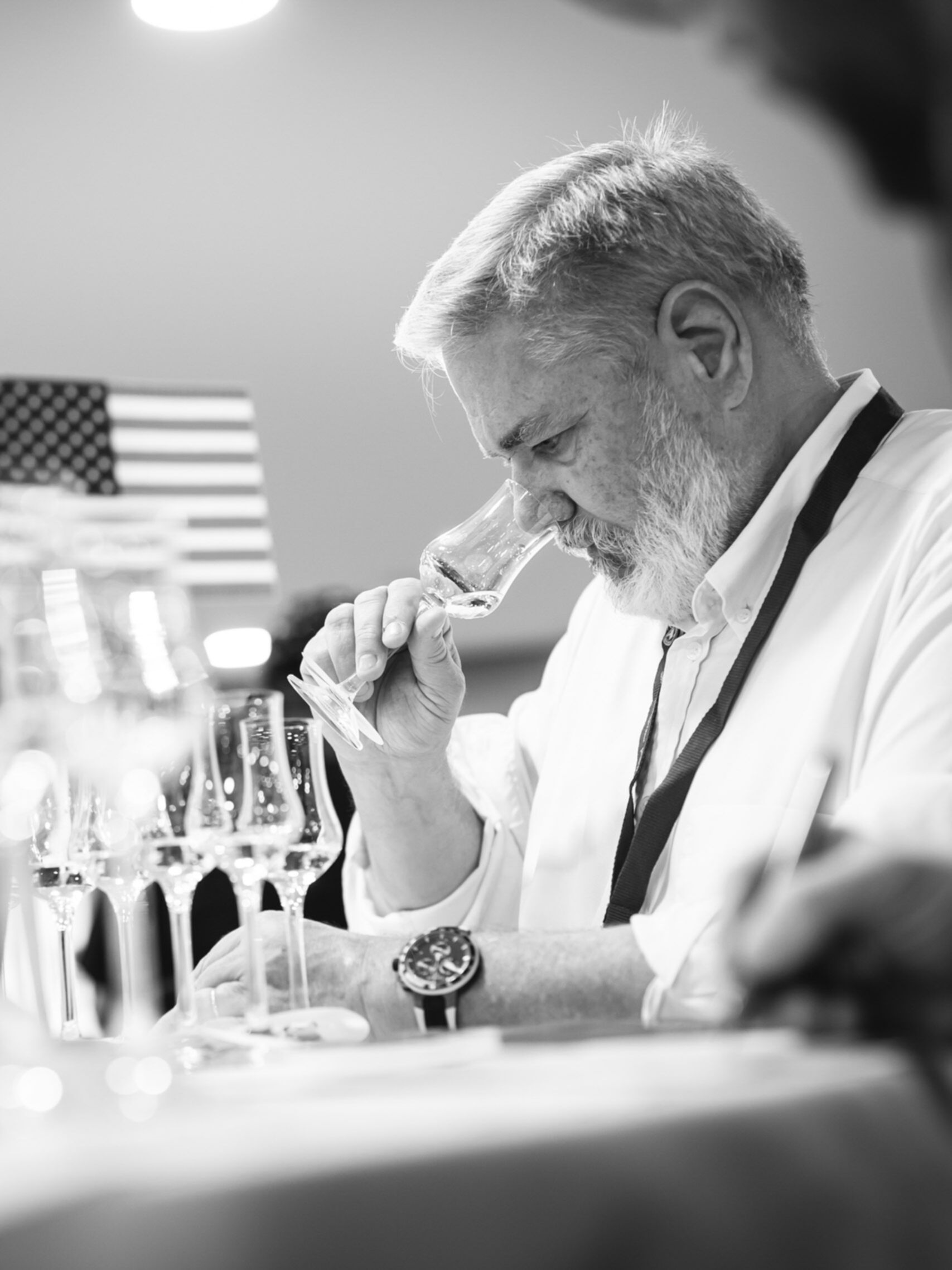 Europe Business Manager @ Oak Solution Group – evOAK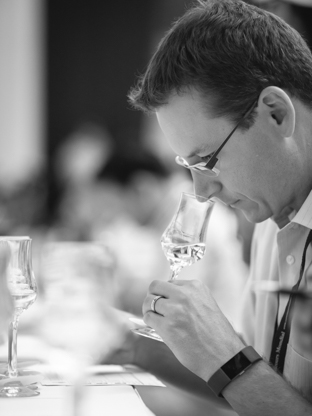 Managing Director and Founder of Idea Distillers GmhH, a company dedicated to consulting in spirits for on and off-trade – Writer about different marketing aspects for spirits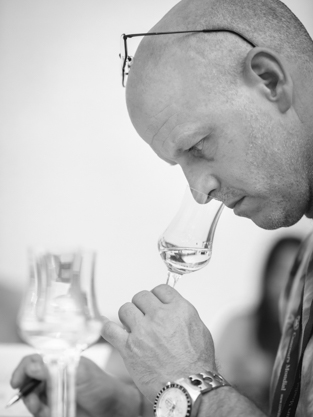 Wolfelsberger Lilian
Canada
Owner and master distiller of the Distillery of Montreal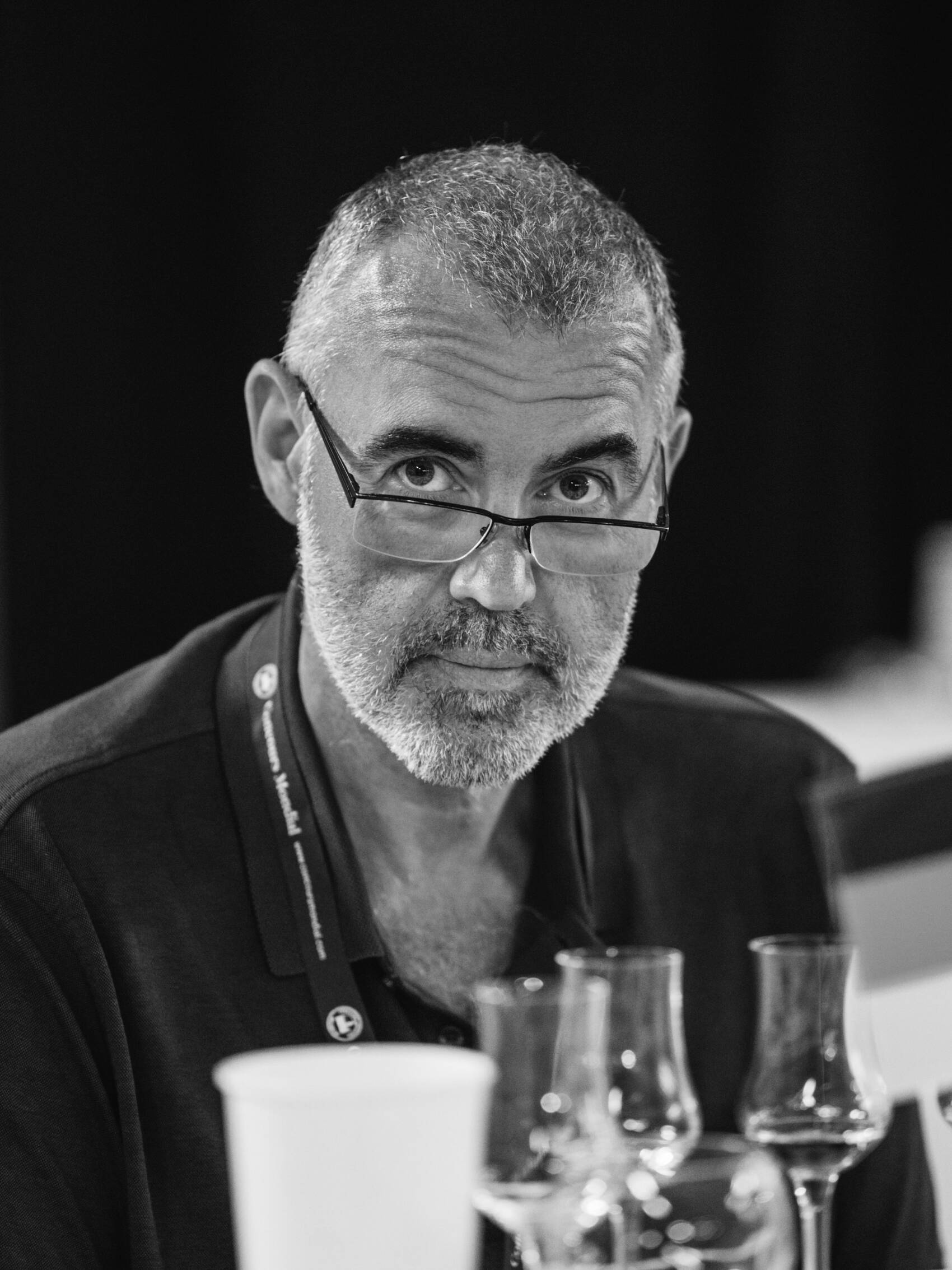 German Master distiller – Founder of Märkische Spezialitätenbrennerei KG in Hagen – Distilling expert in whisky, gin, rum vodka, fruit brandies and liqueurs, with many internationally awarded products
Yoo Seongwoon
South Korea
Whisky Writer & Journalist – Author of Singlemalt whisky bible Committee – General Manager of Korea Brewing & Distillation Academy – Member of Whisky Live in Seoul – Judge at Korean Wine & Spirits Awards